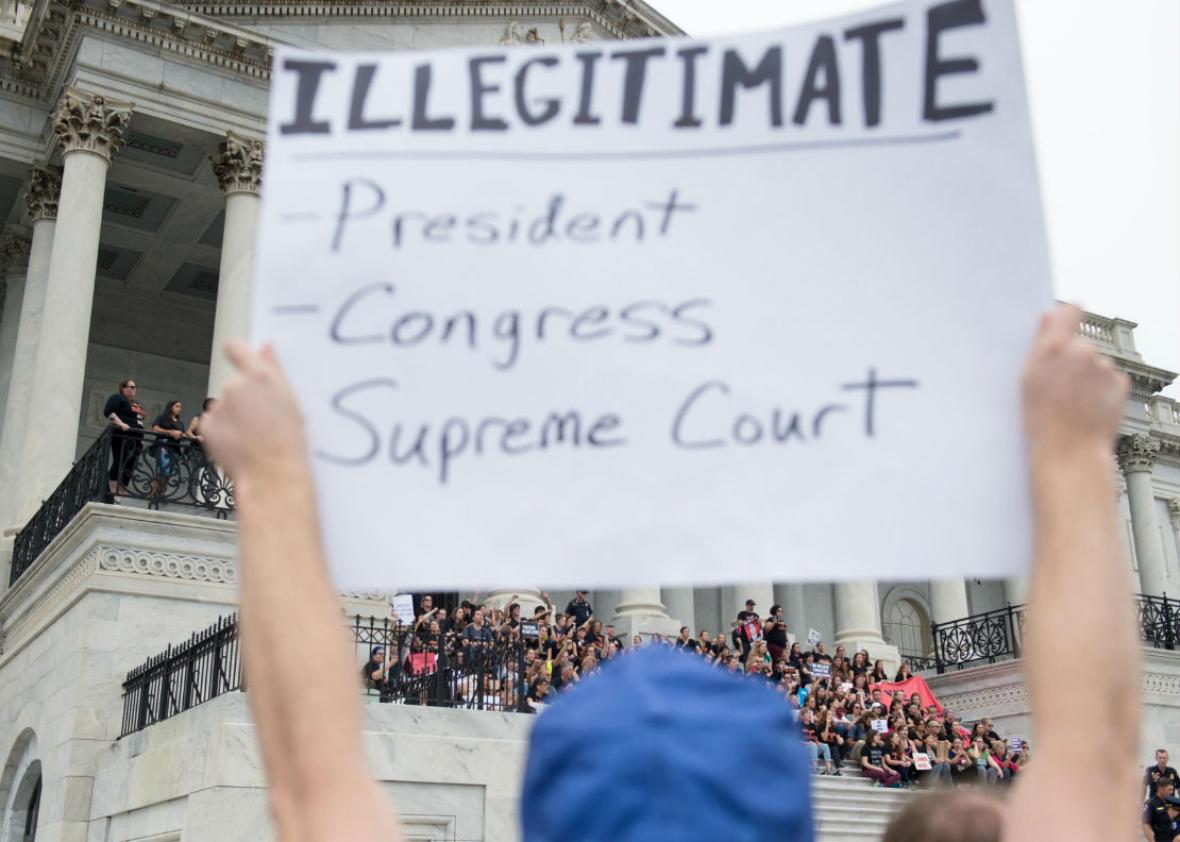 Listen to Slate's The Gist:
Slate Plus members: Get your ad-free podcast feed.
Listen to The Gist via Apple Podcasts, Overcast, Spotify, Stitcher, or Google Play.

On The Gist, it would be cynical to view the Supreme Court as illegitimate.
Brett Kavanaugh has done it. But how will the other members of the Supreme Court treat him? And does his promotion affect the American people's faith in the nation's highest court? Slate's courts correspondent Dahlia Lithwick joins us to discuss.
In the Spiel, back in the private sector, Nikki Haley can look forward to making Hope Hicks–level money (which, incredibly, is a lot of money).
Join Slate Plus! Members get bonus segments, exclusive member-only podcasts, and more. Sign up for a free trial today at Slate.com/gistplus.
Join the discussion of this episode on Facebook.
Email: thegist@slate.com
Twitter: @slategist
Podcast production by Pierre Bienaimé and Daniel Schroeder.
---