This piece is excerpted from Rectify: The Power of Restorative Justice After Wrongful Conviction by Lara Bazelon, published by Beacon Press.
Shannon Coleman will never forget the October day in 1991 when she found out that her great aunt, Louise Talley, had been brutally robbed, raped, and stabbed to death in her home. Talley, 77, lived alone in a small house on Nice Street in North Philadelphia. A widow with no children, Talley was close with her large extended family. "She was a sweetheart, funny with that dry sense of humor, and she made the best pound cake with chocolate icing," Coleman says. "I loved her."
Coleman, who was then 32 and recently engaged, sank down on the steps of her townhouse and wept when she heard about her aunt's killing. The vicious, lethal violence inflicted on Talley left her sickened and bewildered, then furious.
Coleman's mother, Grace Goggins-Joyner, delivered the news. One of the first black female officers hired by the Philadelphia Police Department in the 1960s, Goggins-Joyner's job provided her family with a foothold in the middle class and a strong identification with the law enforcement community. Through her mother, Coleman stayed close to the investigation, learning that a 20-year-old black man named Anthony Wright had been arrested almost immediately and had signed a confession. Though Wright recanted that confession, claiming the interrogating officers threatened to beat and maim him, Coleman was absolutely convinced of his guilt. "There was never a question in my mind," she says.
Coleman knew that the police sometimes used excessive force—she remembers one of her mother's fellow officers saying, about a different suspect, "We got him and we beat his ass"—but only because they were dealing with violent, guilty criminals. "I could understand that. I was a part of that culture because it was entrenched in me as a child."
Talley's siblings, nieces, and nephews attended Wright's trial. They were disappointed that the jury spared him the death penalty but took solace in his conviction and the fact that he was sentenced to life without parole. Coleman prayed, she says, "that he would burn in hell." Years passed, then decades.
In 2015, Rolling Stone published a stunning exposé of Wright's case, reporting that DNA evidence retrieved from Talley's body matched a now-deceased crack addict named Ronnie Byrd. There was more: allegations of misconduct by the investigating Philadelphia police detectives Manuel Santiago, Martin Devlin, and Frank Jastrzembski, including the accusation that Jastrzembski had planted clothes with Talley's blood in Wright's bedroom. Reading the article, Coleman was beset by doubt. Several weeks later, she sat down with one of Wright's attorneys, Sam Silver, as he detailed the Innocence Project's decadelong fight to exonerate Wright, which had met with fierce resistance from prosecutors.
When she left, Coleman was reeling. Although the DNA evidence was enough to overturn Wright's conviction, then–Philadelphia District Attorney R. Seth Williams was determined to retry him under a new theory. In 1993, prosecutors had told the jury that Wright acted alone. Twenty-five years later, they were prepared to argue that Wright and Byrd—who had no connection to one another—had committed crimes together, with Wright stabbing Talley repeatedly and Byrd raping her.
Coleman didn't believe this theory, and she'd come to believe very strongly in Wright's innocence. "I am not a person who takes no for an answer," Coleman says, "so my thought was, I am getting him out." Coleman wrote to the mayor, the governor, and to church groups. She asked a friend she knew on the City Council for help—"anything I could think of to get it stopped." She started a Change.org petition, writing, "there has been no justice in this case. Instead, there has been another crime committed—and it is against Anthony Wright. He has lost 25 years of his life. He was unable to see his son grow up or be at his mother's funeral. He has lost so much. There is no earthly reason why this man is still incarcerated." After collecting nearly 40,000 signatures in less than six weeks, she sent the petition to Williams. He ignored her.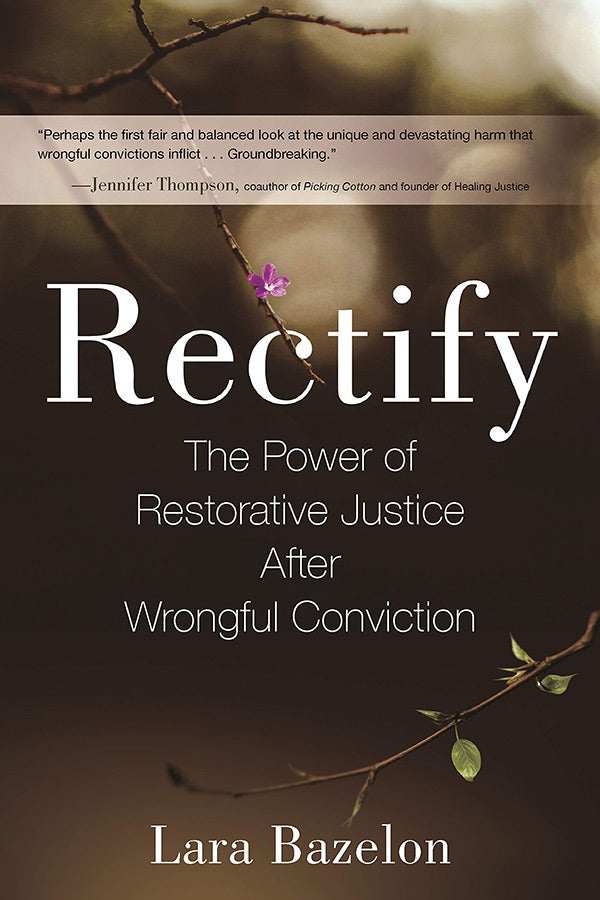 When those efforts failed, Coleman contacted Jennifer Selber, the chief of the district attorney's homicide unit. She began, "I am asking that you please read this email. I know it is long, it took me all of yesterday to write it. I know you are a very busy person but this is extremely important." Coleman spoke of her revulsion at realizing that Wright had been framed for another man's crime. She continued, "Anthony could have been my son or my nephew—young, scared, naïve, and trusting of police. It became apparent to me that I would not be able to live with myself if I do not do something to rectify this injustice."
Selber agreed to meet with Coleman, but she wouldn't drop the charges against Anthony Wright. As Coleman recounted it, Selber told her that although there were "puzzling" aspects of the case, these ambiguities were for a jury to sort out. (Selber, who went on to become the head of the criminal division of the Pennsylvania Attorney General's Office, declined to be interviewed.) Coleman was aghast, writing in a follow-up email, "as a prosecutor you have an ethical responsibility to only take to trial cases you believe beyond a reasonable doubt. You told me more than once during our conversation that you have doubt!"
Wright's retrial went forward. Coleman could not get time off from work, but she left early on several afternoons to sit in the courtroom and watch. Throughout, she struggled to sleep at night. On Aug. 23, 2016, when she got a text saying that Wright had been acquitted, Coleman says, "I stood up in my office and screamed." The deliberations had lasted five minutes. Afterward, the jury forewoman told reporters, "I'm angry. The evidence was there that he did not commit this crime. The city should have never brought this case."
A few days after Wright was released, he and Coleman met in Wright's lawyer Sam Silver's office. Coleman experienced a kind of vertigo: She was looking at a victim and feeling like a perpetrator. She wondered if the case would have been pursued as aggressively had her mother not been a police officer. She felt culpable because she had believed so readily in Wright's guilt. Now her entire worldview had changed.
Coleman wondered how she could explain the evolution in her thinking. Standing there, she felt awkward, unsure what to say or do. When Wright held out his hand for her to shake, she hesitated, then took a risk, "Can I have a hug instead?" Wright, who is nearly 6 feet tall and weighs more than 200 pounds, gave Coleman a big smile, then crushed her in an embrace.
On April 24, 2017, Coleman and Wright took the train to Harrisburg to testify in support of legislation to expand the rights of convicted prisoners to DNA testing. When it was Coleman's turn, she spoke in measured tones that carried a thrum of barely suppressed outrage. "When I found out what happened to Tony, it was a devastating, harrowing feeling for me to know that we didn't put him there, we didn't put him in prison, but we believed what we were fed and this man suffered for 25 years. It is just an awful thing to have taken part as a family member—to have taken part in the injustice that was done to him." She continued, "and it upsets me even more to know that Ronnie Byrd was walking the streets, he was committing other crimes, he hurt other families, and we didn't get any justice for my aunt."
Shortly after his release, Wright had filed a lawsuit against the city of Philadelphia seeking damages for "egregious misconduct" by the police. It was settled in June for nearly $10 million. Larry Krasner, who replaced Williams as Philadelphia's district attorney after running on a reform platform, called the decision to compensate Wright "commendable."
In the process of litigating Wright's civil lawsuit, his lawyers uncovered evidence that Bridget Kirn, the lead prosecutor at the retrial, had stood by silently and allowed two of the original detectives, Santiago and Jastrzembski, to perjure themselves. Fired by Krasner in January, Kirn now stands accused of professional misconduct that could lead to her disbarment. (Williams, her former boss, is currently serving a five-year sentence in federal prison for bribery and corruption.)
How could this have happened?
The criminal justice system is only as good as the people who work inside of it. When police detectives decide that terrorizing suspects, lying, and planting evidence is acceptable and prosecutors put securing convictions above the truth, the system fails and the consequences are catastrophic. To all of them, it seemed, Wright's life was disposable. Maybe they told themselves he was guilty anyway. He wasn't. Maybe they told themselves they were acting in service of the victims. They weren't.
In Wright's case, as in all wrongful conviction cases, the damage rippled outward, claiming multiple victims. The senselessness and the monstrosity of what Wright and his family suffered is not fathomable. But they are not alone in their pain. Coleman and her family were profoundly traumatized, reliving the horror of their loved one's murder alongside the dawning realization that they had—however unwittingly—sanctioned a process that locked up an innocent man while the actual rapist and murderer went free, harming more people. The system Coleman was raised to believe in with such complete trust had been revealed as a grotesque sham.
Amazingly, Wright and Coleman have found solace in each other. They have become close friends, in constant communication, and speak together whenever they have an opportunity to press those in power for change, however incremental. Coleman said the restorative power of this relationship—"my love for Tony"— has released her from her own prison of guilt and shame as she tries to remake a horrible story into a healing one.
Goggins-Joyner died of cancer in 2004. Coleman tells me, "I would like to think had my mother been alive, she would have accepted the truth." She adds, "I got my sense of decency from her."
Copyright 2018 by Lara Bazelon. From Rectify: The Power of Restorative Justice After Wrongful Conviction by Lara Bazelon, published by Beacon Press. Reprinted with permission.