Sept 14, 2018
53 days to Nov 06, 2018

Slate's guide to the seven midterms races everyone is talking about this week.
Primary season has now concluded, and a new day has dawned for the Hot Seats. You'll see several new entries this week from some of the more contested House races, plus updates in some of the marquee Senate races as Republicans continue to freak out over Ted Cruz, Martha McSally catches up to Kyrsten Sinema, and Indiana voters remain unconvinced that Democrat Joe Donnelly is a secret Mexican.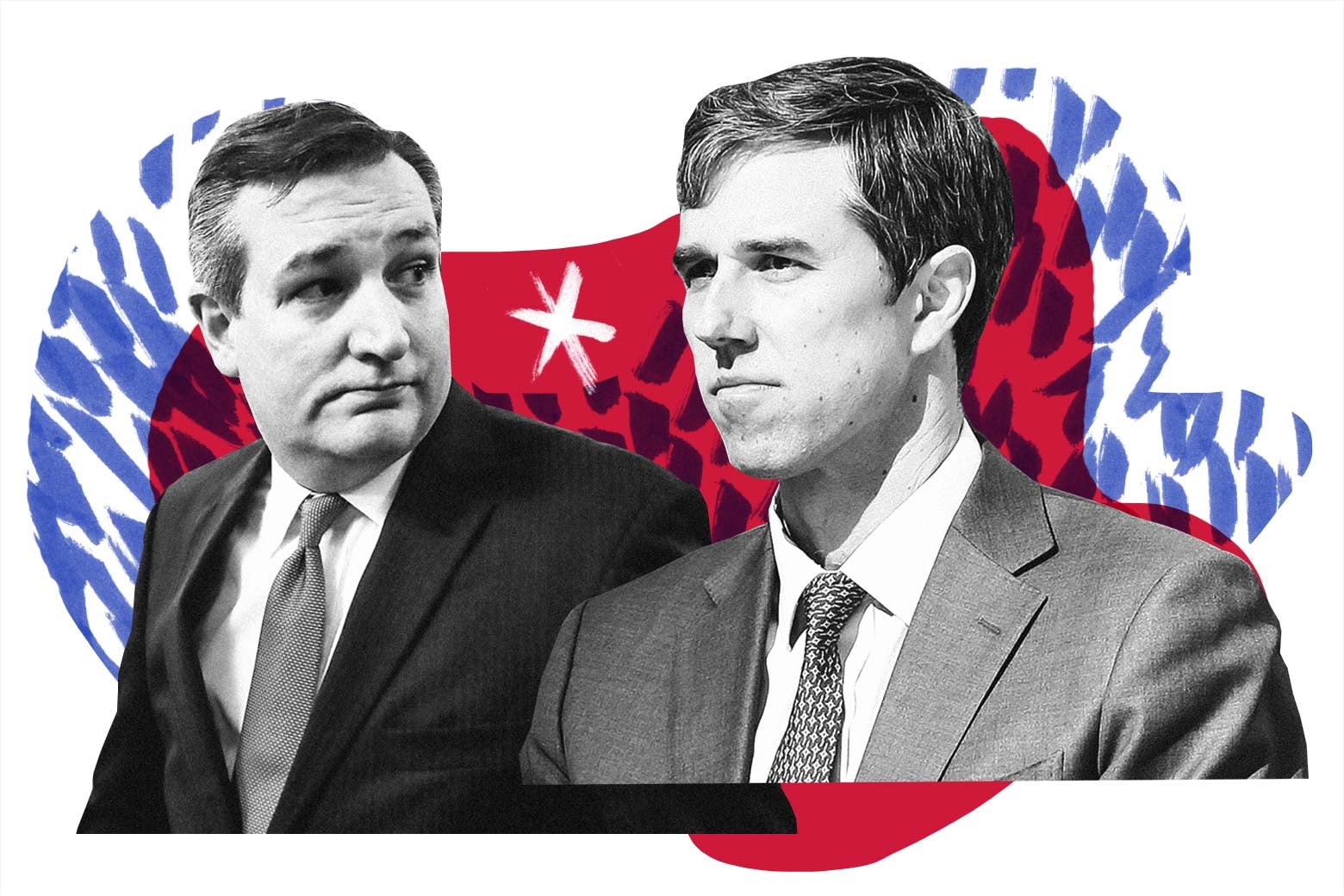 1.

Texas Senate Panic!

It's easy work covering the Ted Cruz beat right now. Each day, a new prominent Republican comes out saying that Rep. Beto O'Rourke's challenge to the incumbent senator is legitimate and terrifying. Write it up, publish, repeat. This week we learned that Mick Mulvaney, who as director of both the Office of Management and Budget and the Consumer Financial Protection Bureau should definitely be giving midterms speeches at private donor events, said that Cruz could lose because he's not especially "likable." Checks out. Then Cruz's Texas colleague, Sen. John Cornyn, told Politico that "we're not bluffing, this is real, and it is a serious threat." And now even Daddy is sounding the alarm. While he wouldn't put it in the top tier of most competitive races, Senate Majority Leader Mitch McConnell has acknowledged that the Texas race is "competitive," and he will have to direct his resources toward protecting the senator who once called him a liar on the Senate floor.

Themes: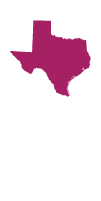 2.

New York Governor So much ink for such a dud.

Why did Cynthia Nixon's primary challenge to two-term New York Gov. Andrew Cuomo, which ended in a completely unsurprising rout Thursday night, get so much press? One reason is that she's a celebrity. Another is that the media is based in New York and left-leaning reporters hate Cuomo. A third reason … never mind, those first two cover it. Cuomo and his henchmen may be sleazy—we saw fine examples of that in the closing days!—but it doesn't matter. Cuomo was never going to lose this race. He will rule New York for 100 more terms. If you don't like Cuomo, sorry, but there is nothing you can do. It's over. Give up! Let us never speak of this again. Enjoy your seat being hot one last time, New York gubernatorial race.

Themes: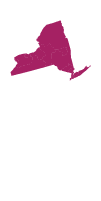 3.

Indiana Senate The GOP strategy of calling Joe Donnelly Mexican (??) isn't working.

The big-picture Senate chatter this week has been that Republicans' position for maintaining control of the chamber is worsening. A significant data point undergirding that shift in perception was an NBC News/Marist survey of the still-underpolled Indiana Senate race—one of Republicans' easiest pickup opportunities—showing Democratic Sen. Joe Donnelly with a 6-point advantage over businessman Mike Braun. Perhaps this is because, as HuffPost wrote this week, Republicans thought they had Donnelly nailed by discovering that he owned stock in a family business that owned a factory in Mexico. Hotshot businessman Braun has his own overseas-goods issue, keep in mind, but Republicans committed to calling Donnelly "Mexico Joe," even launching this highly enjoyable, but not necessarily for the reasons that the GOP believes, website with the URL "joesendsjobsto.mx". It depicts Donnelly sleeping on a "Siesta Mattress" as he dreams of "profiting from sending American jobs to Mexico." This "strategy" for taking down Donnelly does not appear to be working.

Themes: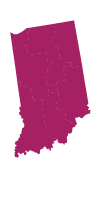 4.

Texas' 23rd District Established moderate Republican brands are hanging strong.

One trend we're noticing this cycle is that some of those Republicans who should be most endangered by nature of their districts' partisan leanings seem to have it under control. This is certainly true of California Rep. David Valadao and Florida Rep. Carlos Curbelo, who represent D+5 and D+6 districts, respectively, but had strong moderate brands before Trump came along and have waged difficult campaigns in the past and have kept their distance from certain unpopular House Republican policies. We can now add another to the list: Texas Rep. Will Hurd. A new NYT/Siena poll finds Hurd with an 8-point lead over his Democratic challenger, Gina Ortiz Jones, in this West Texas border district that's a touch more conservative than Valadao and Curbelo's, but not by much. The Republican incumbents who've underperformed this cycle are the ones who only just recognized that their suburban districts weren't so Republican anymore and have tried to adjust on the fly. The ones who've never been safe in their districts—Hurd's seat was a top Democratic target in 2016, and again this time—were better prepared.

Themes: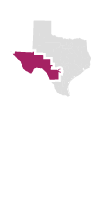 5.

Iowa's 1st District Will Democrats finally nab Rod Blum?

For five years now, Democrats have been throwing everything they have at Rep. Rod Blum. He's a conservative Freedom Caucus member sitting in a D+1 seat, representing Iowa's second-largest city, Cedar Rapids. How does he pull this off? The answer is: narrowly. Blum first won the seat in 2014 by a 2-point margin, and despite being one of Democrats' top targets in 2016, he won re-election by about 8 points as his district swung from Obama to Trump. But Blum's luck seems to be running out. He's been under a House ethics investigation for much of the year after he failed to disclose his position as, uh, the CEO of an internet company that—I love this!—helps companies "cited for federal food and drug safety violations bury their Food and Drug Administration warning letters below positive internet search results." The House Ethics Committee just extended its investigation, news that prompted the Cook Political Report to shift the race, in which Blum is being challenged by Democratic state Rep. Abby Finkenauer, into the "Lean Democratic" column.

Themes: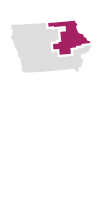 6.

Arizona Senate Martha McSally makes up for lost time.

Remember all those polls over the summer, when GOP Rep. Martha McSally was still locked in a nasty primary with right-wing reactionaries Kelli Ward and Joe Arpaio, showing Democratic nominee Kyrsten Sinema trouncing her in a hypothetical general-election matchup? You don't? Well, I do, what with it being my job and all, and that polling lead is now gone. McSally leads narrowly in two of the three polls released since she captured the nomination in late August. This isn't the end of the world for Sinema—it's natural to expect McSally to receive a boost as the GOP consolidates around her—but it should dispel any lazy notion that this race would be a cakewalk for Democrats. It's also becoming clear that this blockbuster race, which could top over $100 million in spending, will revolve around a pink tutu that Sinema wore to a 2003 Iraq war protest. One would think that, by 2018, a candidate's presence at a 2003 Iraq war protest would be an impeccable credential, regardless of sartorial choices, but one would be wrong.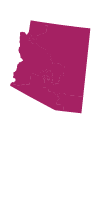 7.

Kentucky's 6th District A new negative ad every week.

This doesn't require too many mental contortions: If Republicans lose an R+9 seat in Kentucky, that is Bad for them. And the relentless assault on incumbent GOP Rep. Andy Barr's Democratic opponent, Amy McGrath, has been a sight to withhold. Each week since midsummer, Barr's campaign has released a new attack ad on the retired Marine and progressive favorite. My personal favorite is this one about her fundraising trips to coastal elite enclaves like Massachusetts and California. ("Who else is from Massachusetts? Elizabeth Warren.") Other ads have pressed on her opposition to the GOP tax bill and her support for single-payer health care and abortion rights. McGrath's campaign hasn't responded with negative ads of its own, releasing positive biographical spots instead, which is what launched McGrath to begin with. I'm inclined to perceive this response strategy as the sort of schmaltzy Democratic they go low, we go high nonsense that will cost them a seat, but the latest polling shows the two in a dead heat.

Themes: