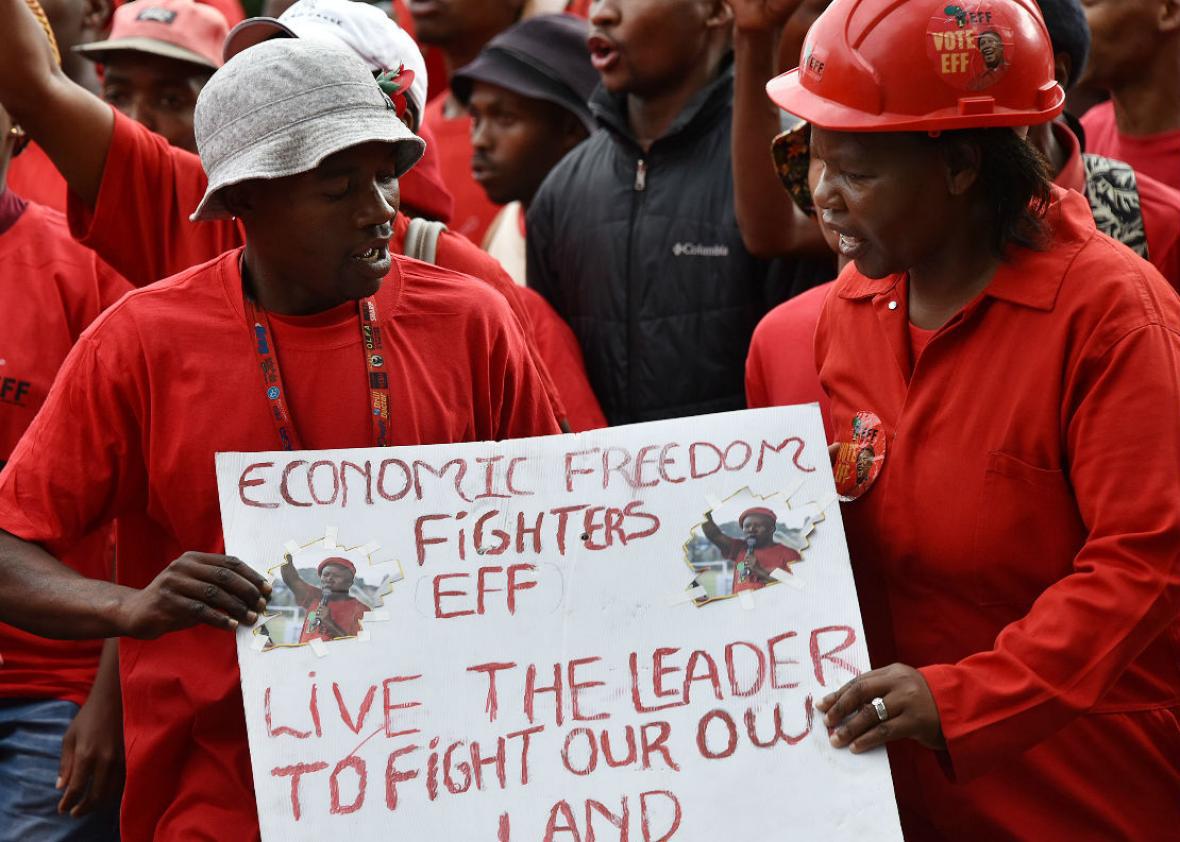 Listen to Slate's The Gist:
Slate Plus members: Get your ad-free podcast feed.
Listen to The Gist via Apple Podcasts, Overcast, Spotify, Stitcher, or Google Play.

On The Gist, Brett Kavanaugh's Supreme Court confirmation is all but certain.
A recent Donald Trump tweet gave credence to a bogus (and dangerous) claim: that South Africa's white farmers are the first targets in a looming genocide. Quartz reporter Lynsey Chutel has the actual statistics, as well as the political context—land reform—that pushed white nationalists into embracing victimhood in the first place.
In the Spiel, a roundup of the minor scandals that broke over Labor Day weekend.
Join Slate Plus! Members get bonus segments, exclusive member-only podcasts, and more. Sign up for a free trial today at Slate.com/gistplus.
Join the discussion of this episode on Facebook.
Email: thegist@slate.com
Twitter: @slategist
Podcast production by Pierre Bienaimé and Daniel Schroeder.
---