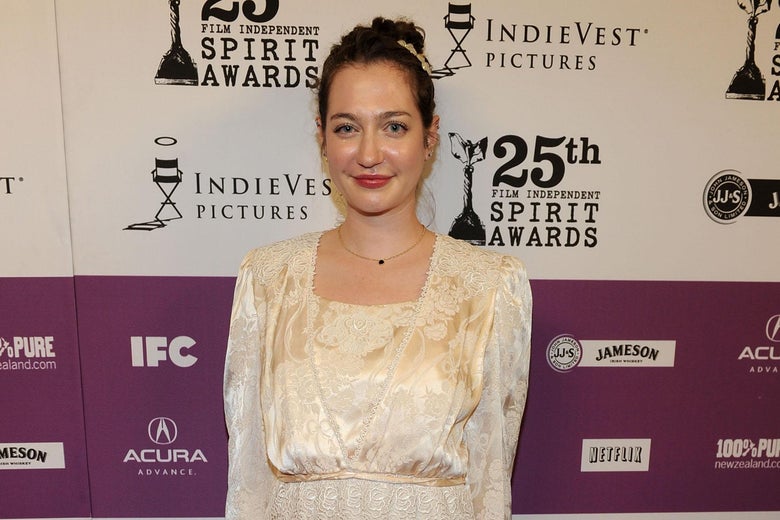 The daughter of President Donald Trump's former campaign chairman, Paul Manafort, has filed the paperwork to legally change her last name. Jessica Anne Manafort filed all the paperwork to make the name change legal in the Manhattan Supreme Court on Friday. The move came a few weeks after Paul Manafort was found guilty on eight fraud charges.
"I would like my new name to be Jessica Anne Bond, in place of my present name," the 36-year-old said in the legal filing. Bond, which is her mother's maiden name, "more closely suits my profession," she added. In an interview with the New York Post, the independent filmmaker said she wants the name change "to separate myself and my work from a public perception that has nothing to do with the person that I am."
The name change doesn't come as a shock considering she had already used the name Jess Bond professionally when she released a movie called Rosy in July. At the time she said she used the name Bond "not to hide, but to separate myself from everything going on because it has nothing to do with me or my work." Manafort's daughter said in a statement provided to the Los Angeles Times that she was in the process of changing her last name. "I am a passionate liberal and a registered Democrat and this has been difficult for me. Although I am 'the daughter of,' I am very much my own person and hopefully people can realize that," she said.
If you think Slate's election coverage matters…
Support our work: become a Slate Plus member. You'll get exclusive members-only content and a suite of great benefits—and you'll help secure Slate's future.
Join Slate Plus
Join
---