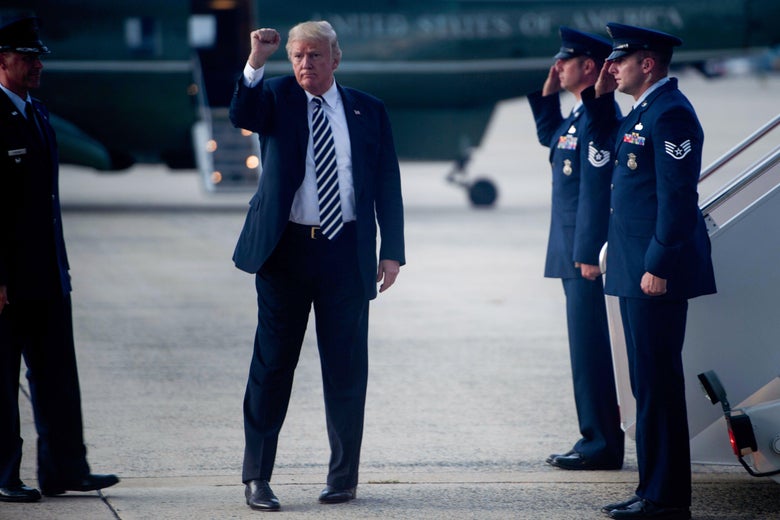 President Donald Trump wasn't actually ever named at John McCain's memorial Saturday, but the solemn Washington event was clearly marked by his absence. Several of the speakers at the Washington National Cathedral uttered words that seemed to be thinly veiled criticisms of Trump as the whole memorial appeared to be designed as a repudiation of his presidency.
The president was pointedly not invited to the memorial service and he spent much of the day golfing. But late in the afternoon he wrote a tweet that appeared to be a response to all the not-so-subtle criticism he received at McCain's memorial service: "MAKE AMERICA GREAT AGAIN!"
That tweet appeared to be particularly directed as a response to Meghan McCain's eulogy for her father considering she directly mentioned Trump's campaign slogan. "The America of John McCain has no need to be made great again because America was always great," she said to applause.
Trump's tweet came after his allies became angry at the tone of McCain's memorial service that ultimately "deepened the hostility between the city's establishment and the outsider in the White House," notes Politico.
Trump sent out a total of 16 tweets on Saturday. None of them mentioned McCain.
If you think Slate's election coverage matters…
Support our work: become a Slate Plus member. You'll get exclusive members-only content and a suite of great benefits—and you'll help secure Slate's future.
Join Slate Plus
Join
---