An earthquake and tsunami in Indonesia Friday, powerful enough to sweep away entire buildings, has officially killed hundreds with the death toll expected to rise significantly as rescue workers scour the affected areas looking for survivors. Indonesia's National Disaster Management Agency said Saturday that more than 384 people have died in the city of Palu alone, which was preparing to host a beach festival when the 7.5 magnitude earthquake struck, triggering a tsunami that swept through the coastal city. "Many bodies were found along the shoreline because of the tsunami, but the numbers are still unknown," Sutopo Purwo Nugroho, a spokesman for the country's disaster agency told Reuters. "When the threat arose yesterday, people were still doing their activities on the beach and did not immediately run and they became victims," he said during a press conference. Some people were able to survive the tsunami by climbing 18-foot trees nearby, he said.
Officials say rescue workers were struggling to reach the nearby city of Donggala with a population of some 300,000 people. "Rescue officials on Saturday were struggling with poor communications, widespread outages, destroyed bridges and blocked roads," the Wasington Post reports. "Yenni Suryani, country manager for Catholic Relief Services in Indonesia, said Saturday morning that rescuers have not been able to reach the affected area and that communications were still down close to the epicenter in the Donggala region. Palu's airport was closed Saturday, its runway badly cracked from the quake."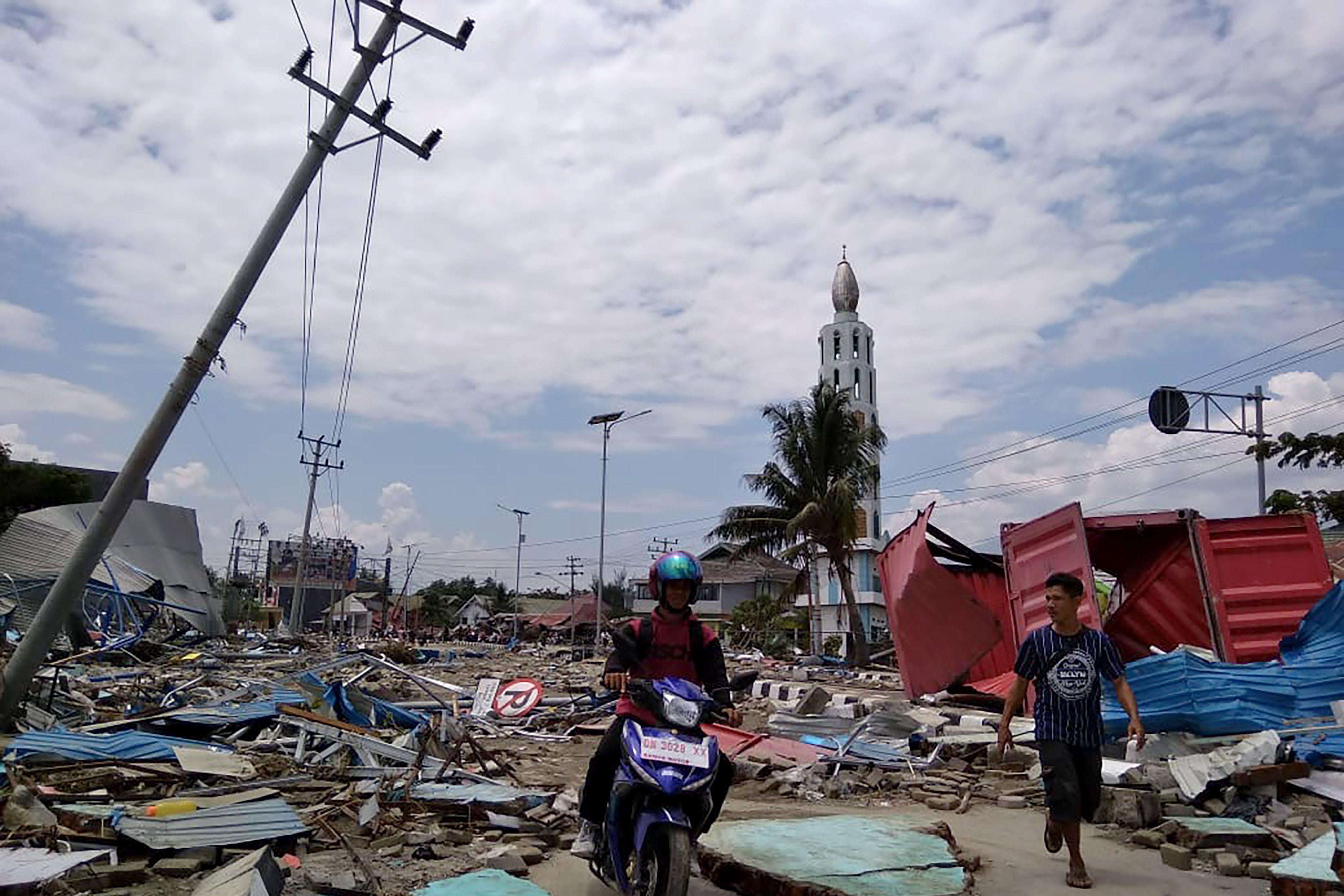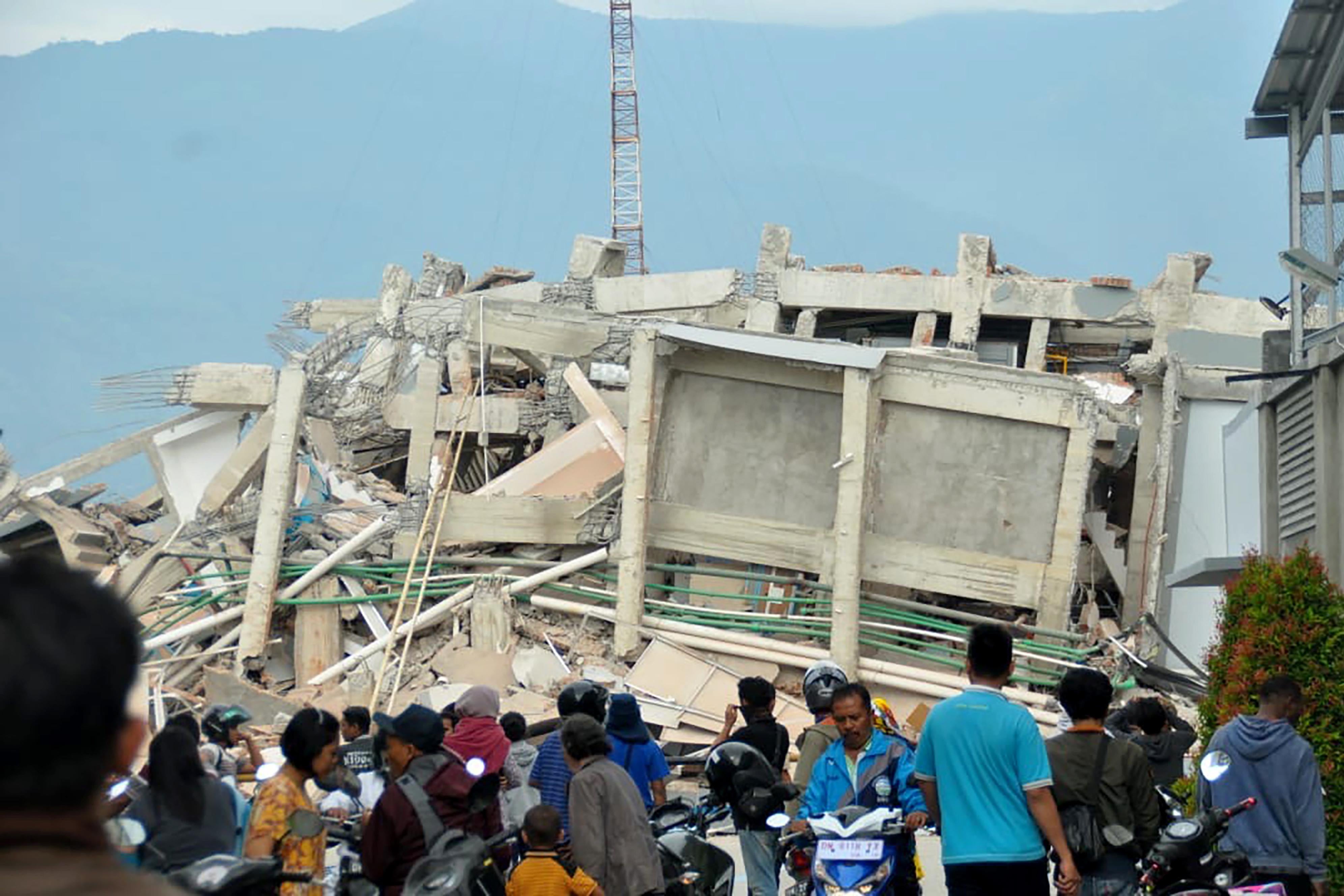 Indonesia is regularly struck by earthquakes and a tsunami warning was issued following Friday's quake. In 2004, more than 120,000 people were killed in Indonesia by the devastating earthquake and resultant tsunami that killed 226,000 people in countries across the Indian Ocean.