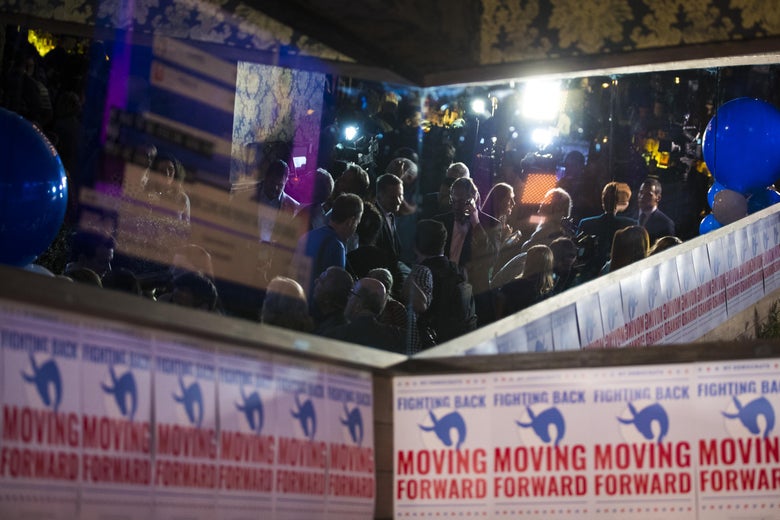 It's not us: Jeffrey Rosen's complaints in the Atlantic that democracy is ruining America have it all wrong, Jamelle Bouie writes. The problem is that we're being ruled by a minority—not that a "mob" has too much power.
That's messed up: Reports of voters' names missing from rolls in New York on Thursday were troubling, to say the least. "New York suppresses the franchise through inertia and bureaucratic incompetence that state legislators in both parties (but mostly Republicans) refuse to fix," Mark Joseph Stern writes.
She lost, but: Cynthia Nixon showed how a celebrity candidate can make change, Christina Cauterucci writes.
Yay?: Is it a good thing that Jeff Bezos is giving bags of his money to fight homelessness and promote early childhood education? Provisionally, yes, Jordan Weissmann writes—but at some point, "if Bezos really cares about these issues, he and his fellow billionaires will need to get used to paying more taxes to pay for permanent fixes."
For fun: This new Predator is a good Predator.
Dumb, but good,
Rebecca
If you think Slate's election coverage matters…
Support our work: become a Slate Plus member. You'll get exclusive members-only content and a suite of great benefits—and you'll help secure Slate's future.
Join Slate Plus
Join
---