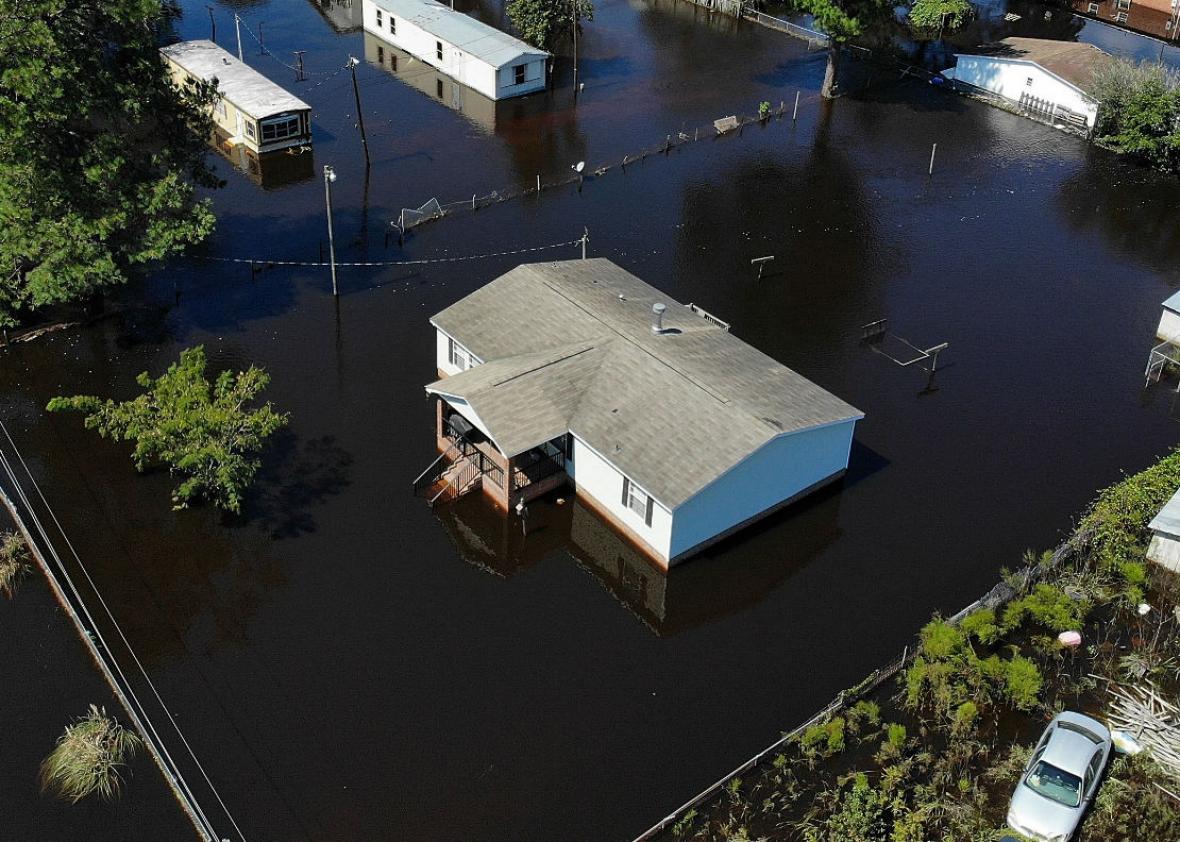 Listen to Slate's The Gist:
Slate Plus members: Get your ad-free podcast feed.
Listen to The Gist via Apple Podcasts, Overcast, Spotify, Stitcher, or Google Play.

On The Gist, the latest in inane Trump statements.
Climate change is bigger than any one of us, including the president of the United States. Given his backward policies and denials of scientific fact, he deserves his share of criticism in the aftermath of Hurricane Florence. Climate scientist Andrea Schumacher explains which aspects of hurricane season can be expected to get worse as the planet warms. Schumacher is a research associate at the Cooperative Institute for Research in the Atmosphere at Colorado State University.
In the Spiel, ­­more on John Hockenberry.
Join Slate Plus! Members get bonus segments, exclusive member-only podcasts, and more. Sign up for a free trial today at Slate.com/gistplus.
Join the discussion of this episode on Facebook.
Email: thegist@slate.com
Twitter: @slategist
Podcast production by Pierre Bienaimé and Daniel Schroeder.
---