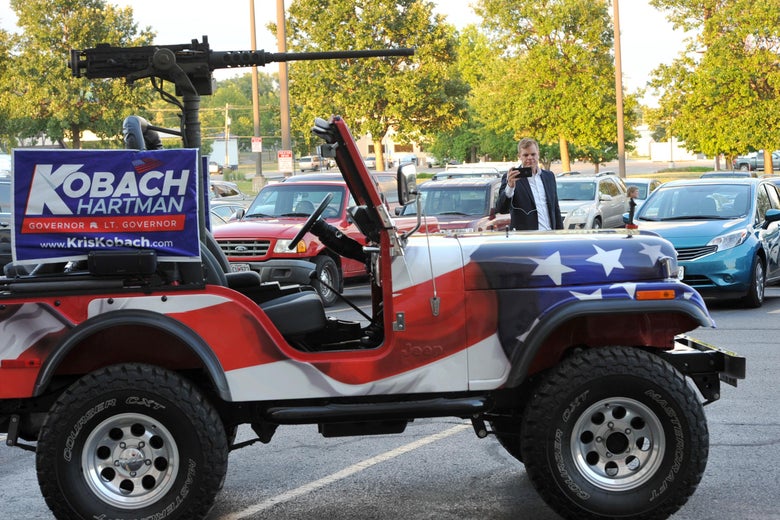 Naturally: Kris Kobach was the Kansas secretary of state for almost eight years, and it was his job to make sure the state's election procedures were shipshape, Mark Joseph Stern writes. So of course, because Kris Kobach is a disaster, the aftermath of the Aug. 7 primary contest between him and the state's incumbent governor has become a comedy of errors.
Fruitless: Does Omarosa have a tape of Donald Trump using the N-word? It doesn't matter, Christina Cauterucci writes. She's got no credibility, for one thing. (But the president's use of the word "dog" to insult her was most definitely racist and sexist, Cauterucci adds.)
Could be good: Sex robots might help us be more flexible in conceptualizing what a good marriage looks like, Marina Adshade writes.
For fun: small adjustments to hair and clothes.
Utterly mesmerizing,
Rebecca
One more thing
If you think Slate's work matters, become a Slate Plus member. You'll get exclusive members-only content and a suite of great benefits—and you'll help secure Slate's future.
Join Slate Plus
Join
---