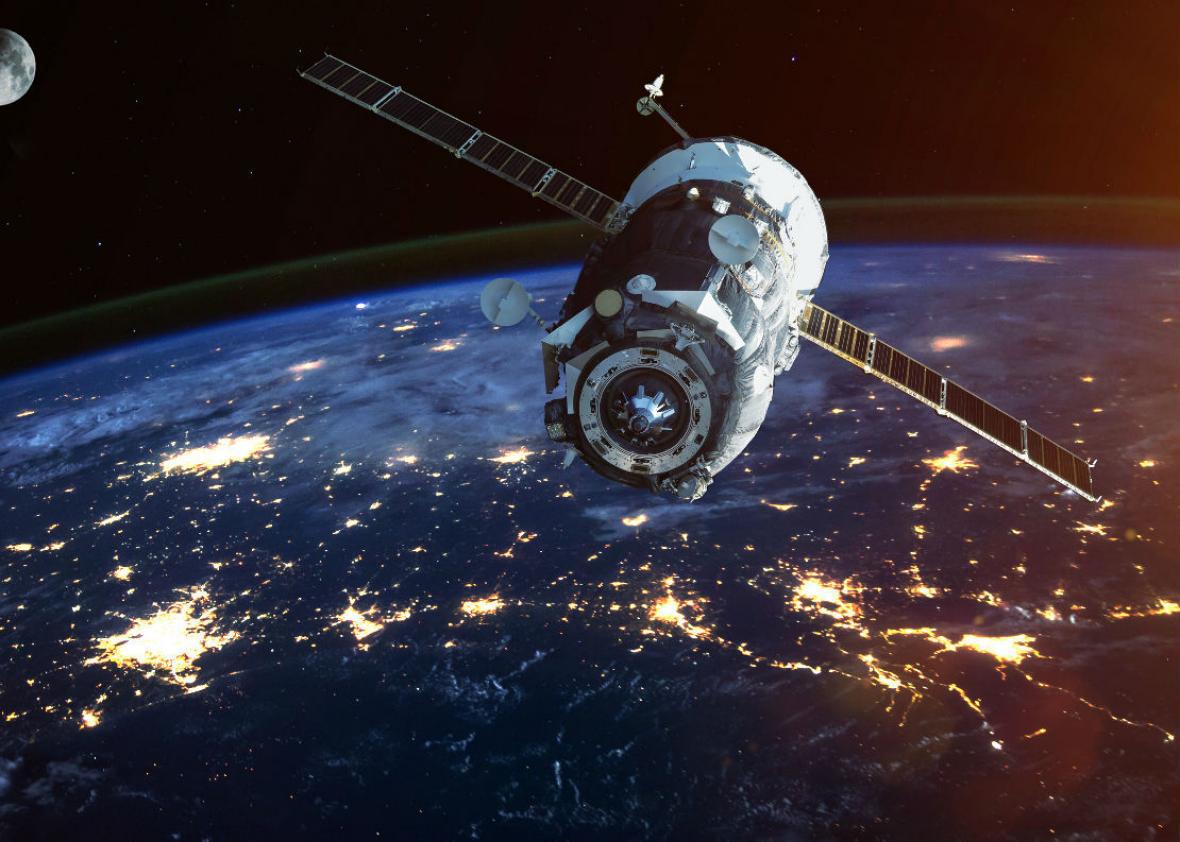 Listen to Episode 1,049 of Slate's The Gist:
Slate Plus members: Get your ad-free podcast feed.
Listen to The Gist via Apple Podcasts, Overcast, Spotify, Stitcher, or Google Play.

On The Gist, guest host Jeffrey Lewis fills in for Mike and talks about trying to solve big problems.
Regulating space is tough because it surrounds the whole world, and people can't even agree where the Earth's atmosphere stops and space begins. Jonathan McDowell, astrophysicist at the Harvard-Smithsonian Center for Astrophysics, thinks he has the definitive answer to where that line is. McDowell recently published "The Edge of Space: Revisiting the Karman Line" in Acta Astronautica.
In the Spiel, North Korea and nuclear weapons.
Join Slate Plus! Members get bonus segments, exclusive member-only podcasts, and more. Sign up for a free trial today at Slate.com/gistplus.
Join the discussion of this episode on Facebook.
Email: thegist@slate.com
Twitter: @slategist
Podcast production by Daniel Schroeder and Pierre Bienaimé.
---