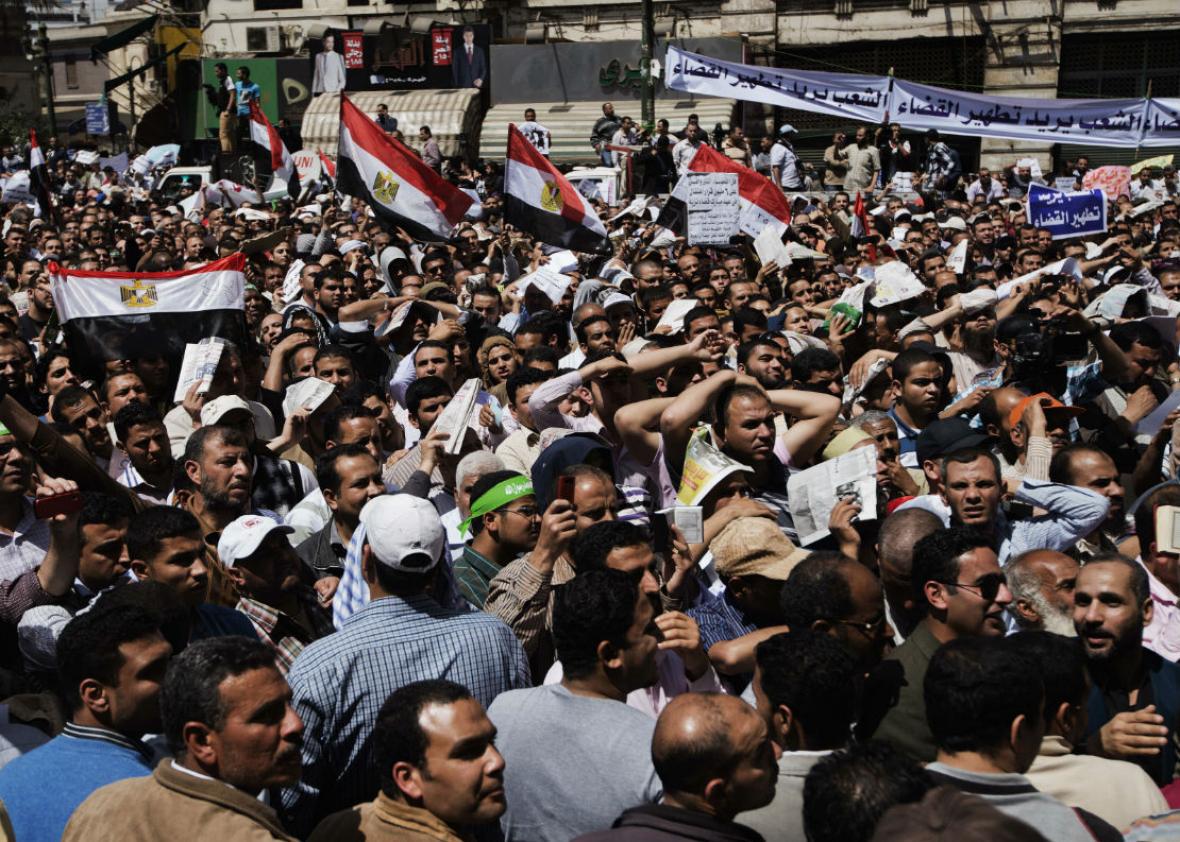 Listen to Slate's The Gist:
Slate Plus members: Get your ad-free podcast feed.
Listen to The Gist via Apple Podcasts, Overcast, Spotify, Stitcher, or Google Play.

On The Gist, Trump's lies and steel mills.
The Arab Spring caused a major shift in Egypt in 2011, and the politics only got murkier during the military coup in 2013. But are autocrats really the best allies for the United States, or just for our current president? David Kirkpatrick explores what happened to Egypt during the Arab Spring and the military coup in his new book, Into the Hands of the Soldiers: Freedom and Chaos in Egypt and the Middle East.
In the Spiel, who Trump calls stupid.
Join Slate Plus! Members get bonus segments, exclusive member-only podcasts, and more. Sign up for a free trial today at Slate.com/gistplus.
Join the discussion of this episode on Facebook.
Email: thegist@slate.com
Twitter: @slategist
Podcast production by Daniel Schroeder and Pierre Bienaimé.
---