Aug 31, 2018 67 days to Nov 06, 2018

Slate's guide to the seven midterms races everyone is talking about this week.
This past week was an exciting one, with a surprise win for a progressive Democrat in Florida and the end, for now, of ultra-conservative Kelli Ward's run in Arizona. In this week's rankings, we look at the two heavyweight general election matches that those outcomes produced, the remaining few high-profile primaries against Democratic incumbents, the Texas GOP's curious tweeting strategy against Beto O'Rourke, and "Terror High," a haunted school for misunderstood vampires and goblins.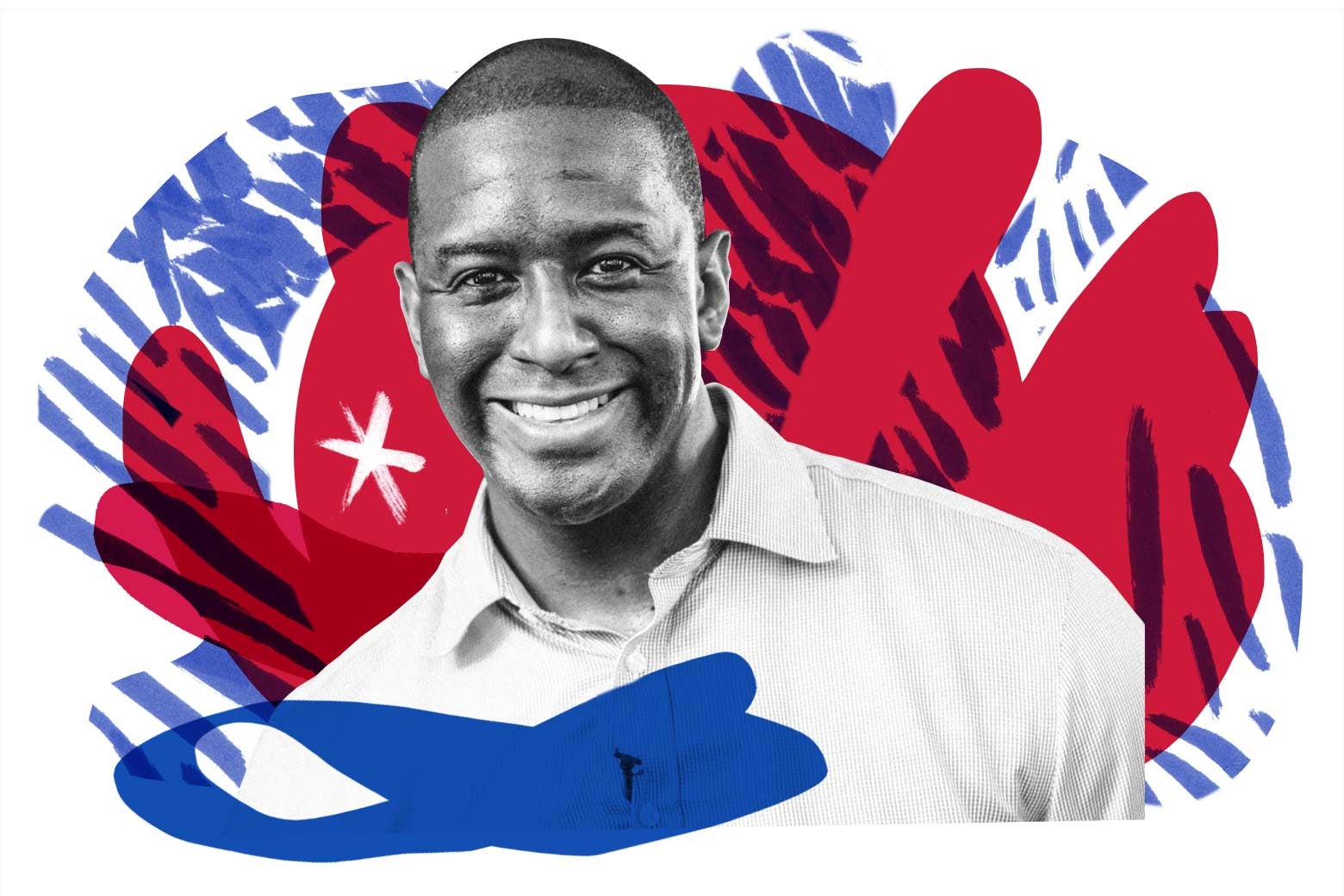 Last Week #3
1. Florida Governor
Andrew Gillum's big upset establishes a battle of the bases.
If you'd never heard the name Andrew Gillum before Tuesday night and all of a sudden can rattle off a dozen relevant factoids about Florida politics and voting patterns, well, you are not alone. Gillum, currently Tallahassee's mayor, fired up black and youth voters in one of the most shocking upsets of the primary season, dispatching the more centrist favorite, former Rep. Gwen Graham. He will face off in November against Rep. Ron DeSantis, a Trump-adoring member of the conservative House Freedom Caucus, after DeSantis comfortably beat ex-Rep. Adam Putnam in the GOP primary. Just like its neighbor to the north in Georgia, Florida will now have a gubernatorial general election between two base-driven candidates who have absolutely nothing in common. It would be nice if we could say that this race between a white conservative and a black progressive didn't involve the white guy using the word monkey within its very first 24 hours, but alas.
Themes: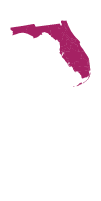 Last Week #2
2. Arizona Senate
One of the premier races to determine control of the Senate is set.
The GOP can breathe: It has escaped yet another Senate primary in this border state without nominating a conspiratorial anti-immigration dingbat. Tuesday's primary winner, GOP Rep. Martha McSally, can now finally turn her attention away from the loons and onto Democratic nominee, Rep. Kyrsten Sinema, who coasted nearly untouched through the long primary campaign. We can expect two candidates who have both completely transformed their politics to attack the other for inauthenticity. Sinema started her political career as a left-wing activist and is now a centrist Blue Dog Democrat; McSally was a moderate about a year ago, until the realities of a GOP primary converted her into an immigration hard-liner. Sinema's easy primary has given her an early polling advantage, but McSally is figuring she can erode that by saying the word Hollywood a bunch of times. This race was probably more fun when the crazies were running, but, as one of the handful of matchups that will decide the fate of the Senate, no one is going to forget it anytime soon. Its rank remains high.  
Themes: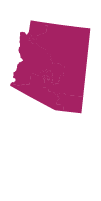 Last Week #4
3. Delaware Senate
Does Tom Carper have this?
Three-term Delaware Sen. Tom Carper debated his first primary opponent in ages earlier this week, and he was a little rusty! It's never easy as a moderate when your opponent is promising to, say, wipe out all existing college debt in the country—a proposal that Carper said would require a "magic wand" and "cost a pretty penny." Could Carper, a staple of Delaware politics since the '70s, really lose this primary on Thursday? He's the top Senate primary target of the left this cycle, and his campaign—which is running ads and robocalls from Joe Biden—is taking his opponent, the charismatic organizer Kerri Evelyn Harris, very, very seriously. You should expect to see several national profiles of Harris, a young, lesbian woman of color and Air Force veteran who was endorsed by Alexandra Ocasio-Cortez, ahead of the primary next week.  
Themes: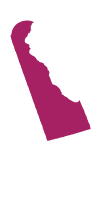 Last Week #6
4. New York Governor
The big debate finally happened. It got feisty.
In their only primary debate on Wednesday, Gov. Andrew Cuomo and Cynthia Nixon got into it. Often. And with an audience that seemed to be enjoying it, judging by the WWE-like reactions. Nixon's strategy seemed to be to get under Cuomo's skin through whatever means—calling him a "liar," or "corrupt," or just interrupting him. She was successful in this, and indeed, he didn't look his best when scolding her. There was one very strange exchange, after she had criticized his corporate donations, when Cuomo accused her of being a corporation. ("FACT CHECK: Cynthia is a Human Being," a release from the Nixon campaign read.) This was all great fodder for Cuomo's many critics, who surely loved to see Nixon get on his nerves, but the reason she needed an aggressive debating style is because she has a large gap to make up.   
Themes: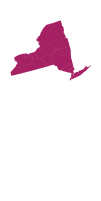 Last Week #5
5. Massachusetts 7th District
Judgment Day for another longtime House Democrat.
Rep. Michael Capuano, who has represented parts of Boston and its surrounding suburbs in Congress for 19 years, was not caught off guard when talented, ambitious City Councilor Ayanna Pressley decided to run against him in the primary. Though Capuano's voting record isn't that susceptible to a challenge from the left, Pressley has been eyed for years as an up-and-comer in the party, and Capuano couldn't ignore her. But can he hold on during their primary on Tuesday? One development this week that wasn't good for him: The Boston Globe endorsed Pressley and her "rare political talents, combining personal charisma with a shrewd understanding of how to translate values into policy," as well as her "deep commitment to justice and equality, but also a talent for perceiving concrete opportunities to make things better."
Themes: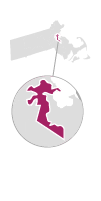 Last Week Unranked
6. Texas Senate
GOP attacks Beto O'Rourke with photos of Beto O'Rourke looking cool.
Another week, another poll that shows Texas Sen. Ted Cruz having an awfully hard time separating from persistent Rep. Beto O'Rourke. These close public polling numbers must not be too off base, because money's coming in to shore up Cruz's position. The conservative Club for Growth announced this week that it would spend seven figures on Cruz's behalf after Labor Day. Until that cavalry arrives, the Texas Republican Party will hold the line. On Wednesday, it posted several tweets with photos and jokey references to a DWI O'Rourke got in the 1990s and his old punk band. The general online response to the photos was that O'Rourke looked hot in them. That is not necessarily the response that the broader pool of Texas voters will have.
Themes: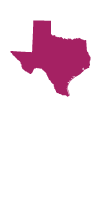 Last Week Unranked
7. Virginia's 7th District
The curious case of Abigail Spanberger's security clearance application.
Abigail Spanberger, the former CIA officer challenging conservative Rep. Dave Brat in this central Virginia district, was not pleased this week to see an unredacted security clearance application she'd filled out in the past in the hands of Republican operatives. She accused the Congressional Leadership Fund, a well-funded super PAC aligned with House Republican leaders, of improperly obtaining her SF-86 application form, which includes highly personal information. The screw-up appears to be the Postal Service's for releasing it—all of it—on a Freedom of Information Act request from another Republican opposition research group, which then passed it on to CLF. The CLF is unapologetic about digging through the document, of course, and is already attacking Spanberger over her teaching stint at a Saudi-funded Islamic school they're calling "Terror High," which sounds like a Disney Channel Halloween movie. The Cook Political Report has rated this race as a toss-up.
Themes: