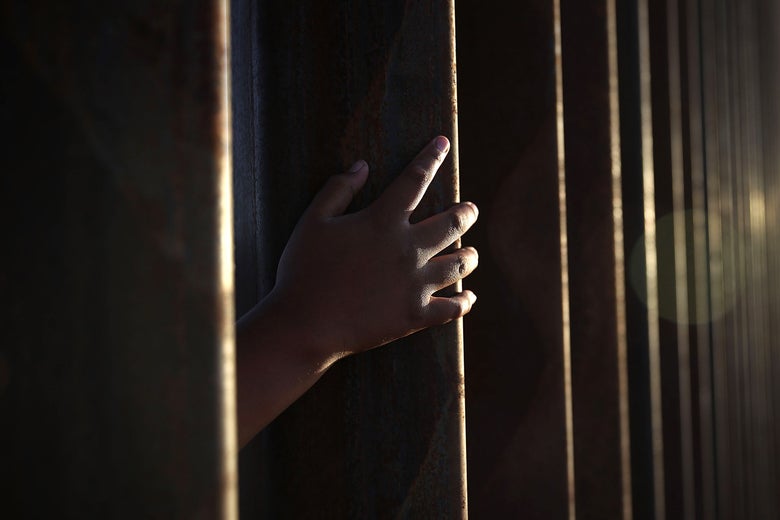 The Trump administration announced Thursday in a Department of Homeland Security press release that it has reunited 57 children younger than 5 with their families as required by court order.
The order, given by California federal judge Dana Sabraw in response to a class action suit brought by the ACLU, required the government to reunite undocumented parents with children younger than 5 by July 10 and to reunite all families with separated children by July 26. (The ACLU noted in a statement that the government missed Tuesday's deadline by two days.)
The Trump administration triggered the family separation crisis by instituting a "zero-tolerance" policy of criminally prosecuting all undocumented border crossings rather than handling most such cases through civil proceedings as previous administrations had done. Children were thus separated from their parents while the parents were held in adult jails. While the administration is planning to create facilities that will allow families to be held together while criminal charges against adults are pending, the adults who are being reunited with their children at the moment are being equipped with ankle monitors and released pending further court appearances.
The DHS press release says that 46 additional children younger than 5 who were separated remain in U.S. custody because they were "ineligible for reunification or determined by HHS, DHS, and DOJ to be ineligible under court-approved criteria." Those cases include children whose parents were found to have serious criminal histories, children who arrived in the U.S. with adults who were determined not to be their parents, and children whose parents have already been deported. (The government says it is seeking to contact deported parents in order to facilitate reunification.) The ACLU could still potentially raise objections to the government's determinations of ineligibility; a "status conference" regarding the case is scheduled to be held Friday.
---