French President Emmanuel Macron did not hide his emotions when France beat Croatia 4-2 in the World Cup final Sunday. A photo that immediately went viral on social media shows Macron jumping for joy like any regular fan at the official box, where staid faces and composed clapping seem to be the norm.
Throughout the game photographers captured Macron's sheer happiness at his country's performance.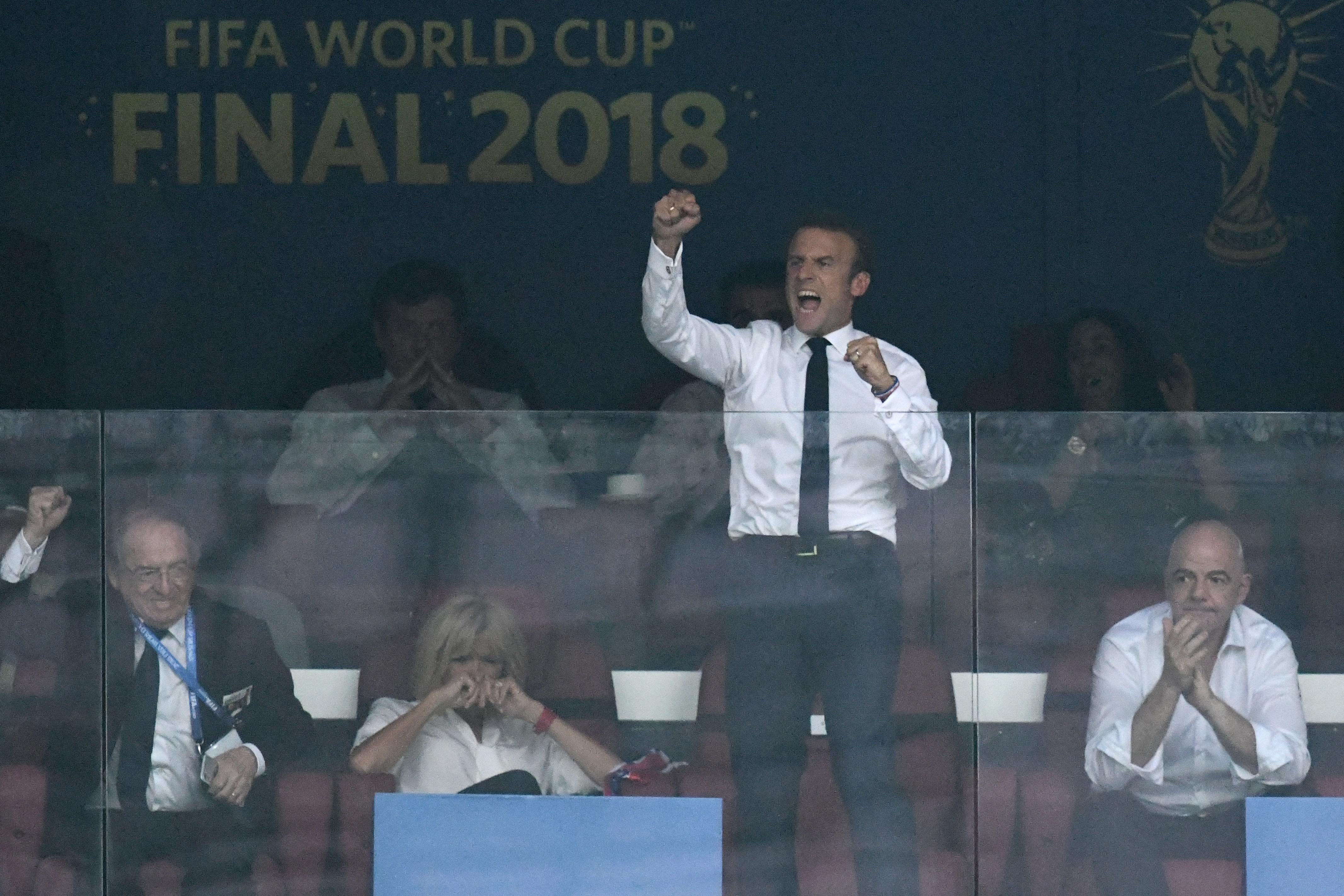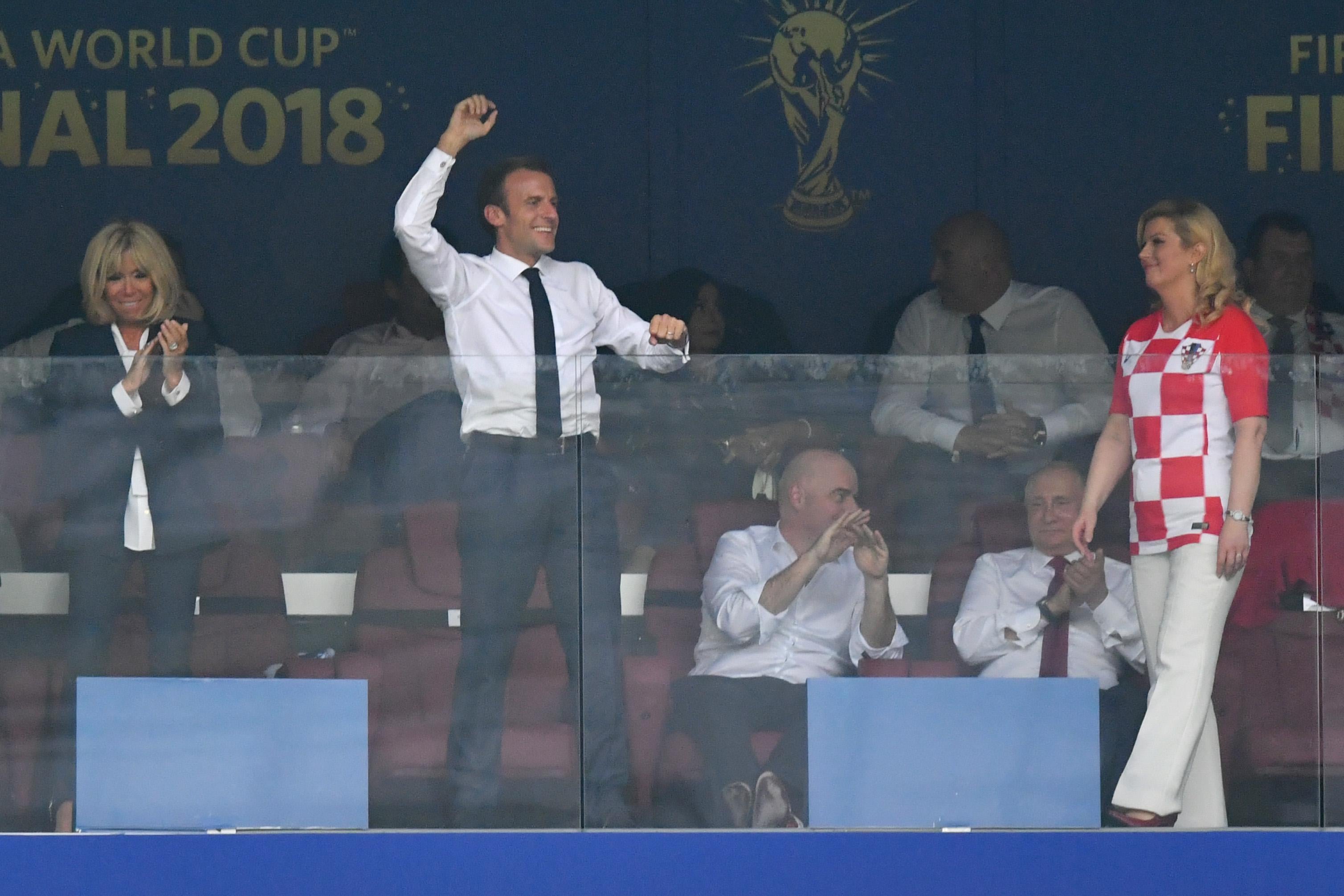 After the game, Macron was visibly emotional as he congratulated and hugged the players in the middle of a torrential downpour.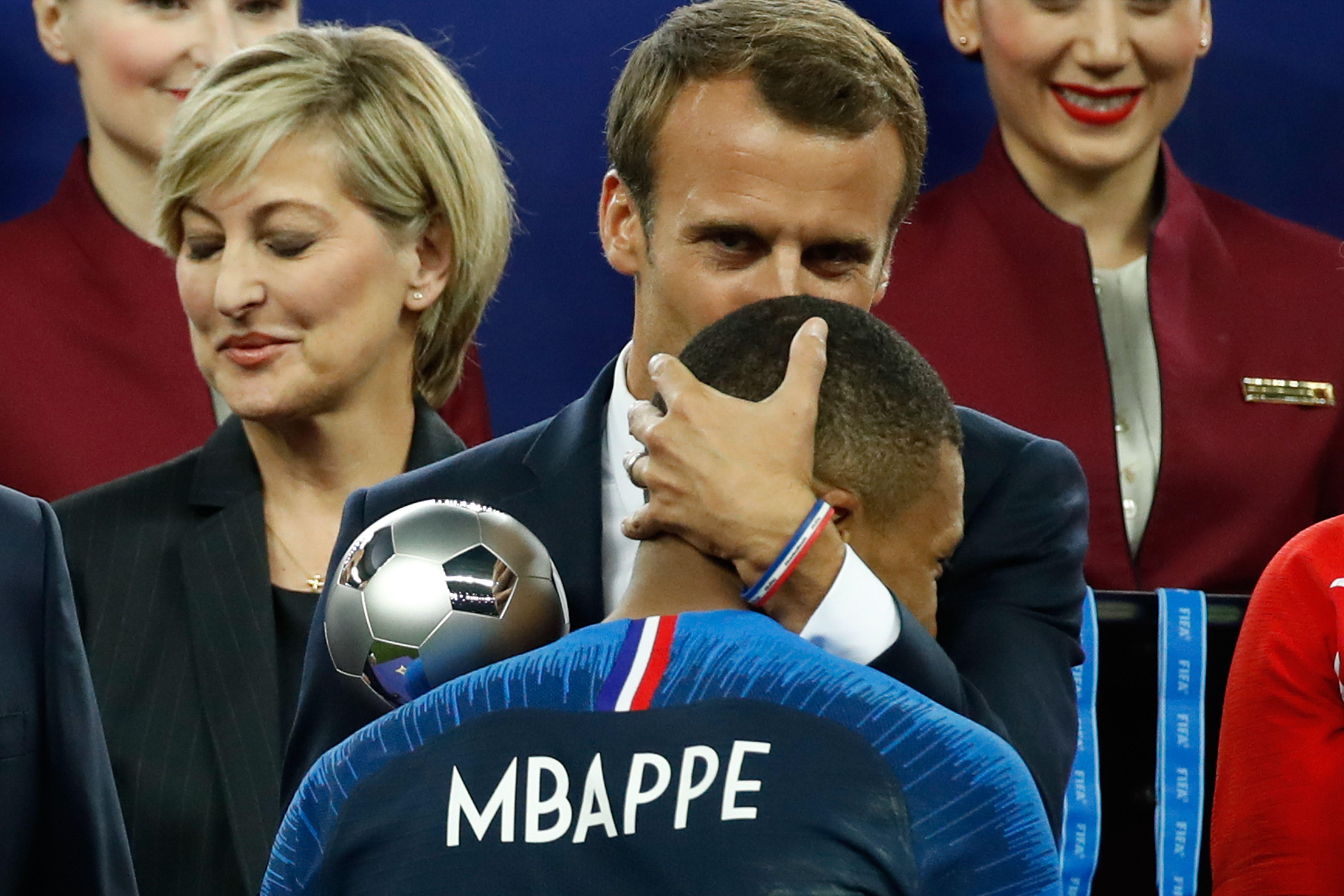 The joy continued in the locker room, where live video posted on French player Paul Pogba's Instagram account show Macron joking around with the team. At one point Macron even dabs with some of the players. Pogba, who is well known for performing the dance move, had earlier dabbed with the trophy in his hand.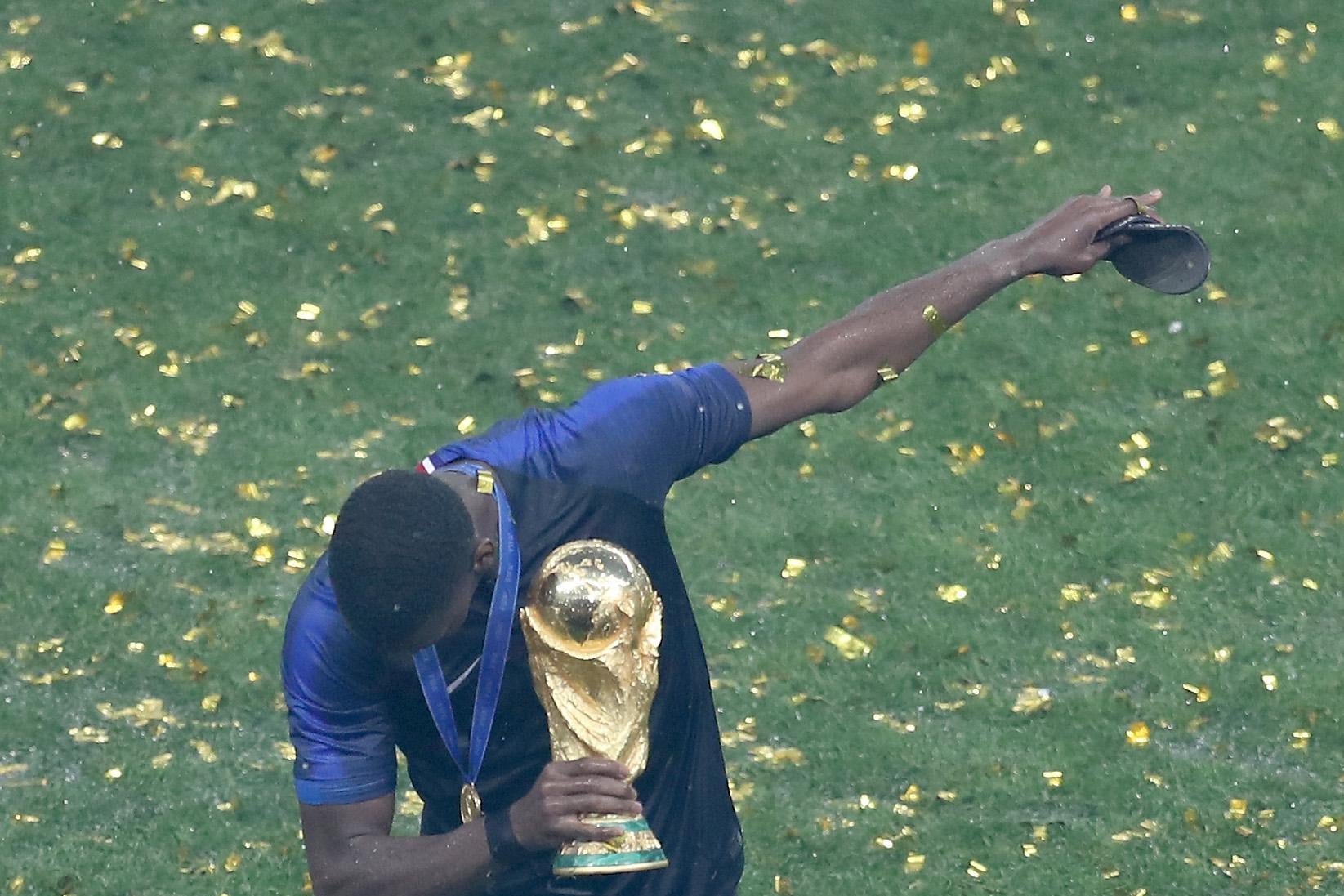 Beyond joy at his team's success, it's likely Macron was also celebrating how the victory on the field could help him at home. Macron's poll ratings have been slipping steadily over the past few months. But now the victory at the World Cup could very well give him a helping hand in turning his fortunes around. Reuters explains:
In 1998, then President Jacques Chirac's popularity soared on the 'World Cup effect' - an 18-point jump in his ratings according to Ifop pollsters—helping the ageing Gaullist recover from a humiliating defeat in a 1997 snap election.

Chirac's bonhomie and enthusiastic embrace of 1990s-playmaker Zinedine Zidane's multiracial Black-Blanc-Beur (Black-White-North African) team helped him shake off a string of corruption scandals and he went on to win a second term.

That Macron—who is still very much in charge and not reduced to a largely ceremonial role as Chirac was under the 'cohabitation' regime with the Socialists—could gain much more than a few points from his current low is unlikely.

But nonetheless, political pollsters say a boost of some kind is not out of the question, at home and abroad.