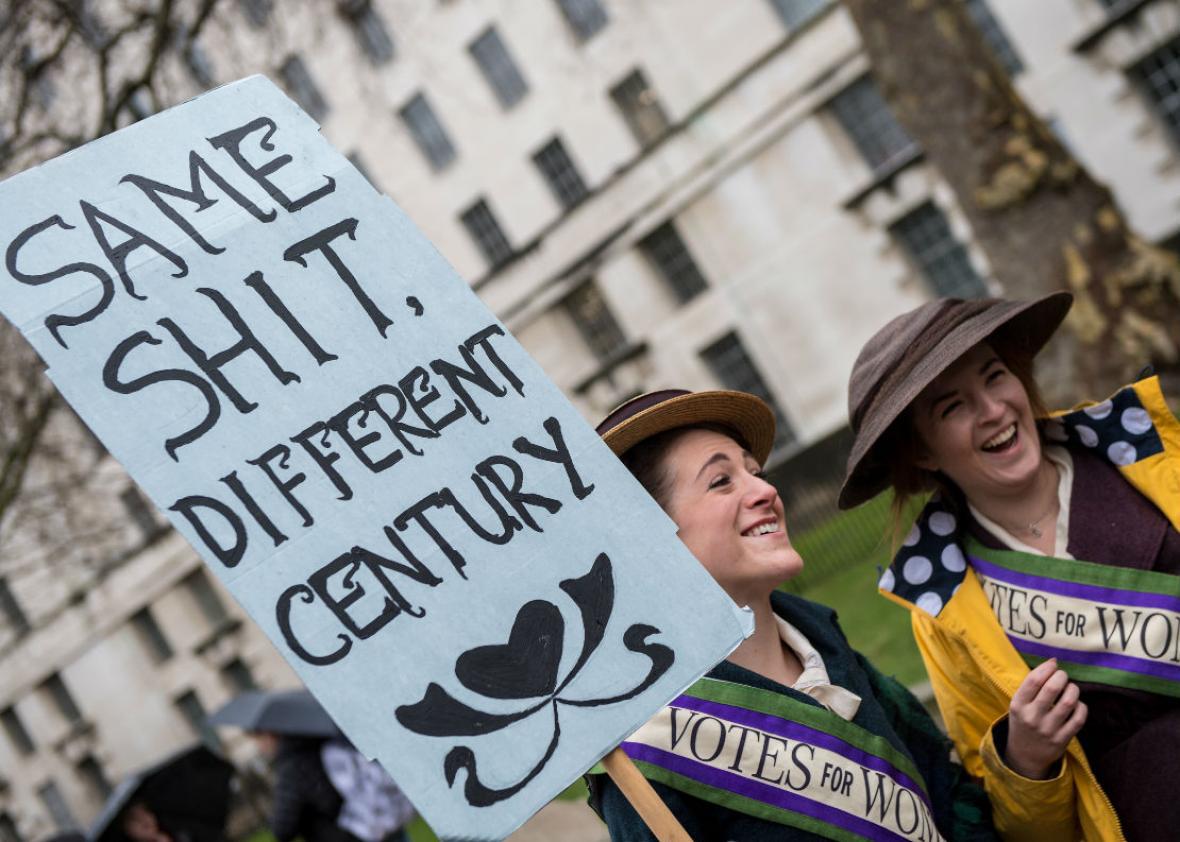 Listen to Episode 1,044 of Slate's The Gist:
Slate Plus members: Get your ad-free podcast feed.
Listen to The Gist via Apple Podcasts, Overcast, Spotify, Stitcher, or Google Play.

On The Gist, do we really have to give up plastic straws?
Then, and more seriously: a look back on a recent episode.
On Wednesday, The Gist ran an interview with Allison Yarrow about 90s Bitch, her book about sexism in the age of 24-7 news coverage. And in the Spiel, Mike offered a rebuttal of sorts with statistics on the plight of women in the '80s versus the '90s. It improved, didn't it? A shrinking gender wage gap! Less domestic violence! Greater representation in the Senate! But some listeners said that wasn't the point, and took issue with the episode. Christina Cauterucci, June Thomas, and Veralyn Williams of the Waves (Slate's podcast on gender and feminism) join Mike to discuss the episode, the reactions, and the lessons learned.
Join Slate Plus! Members get bonus segments, exclusive member-only podcasts, and more. Sign up for a free trial today at Slate.com/gistplus.
Join the discussion of this episode on Facebook.
Email: thegist@slate.com
Twitter: @slategist
Podcast production by Pierre Bienaimé and Daniel Schroeder.
---