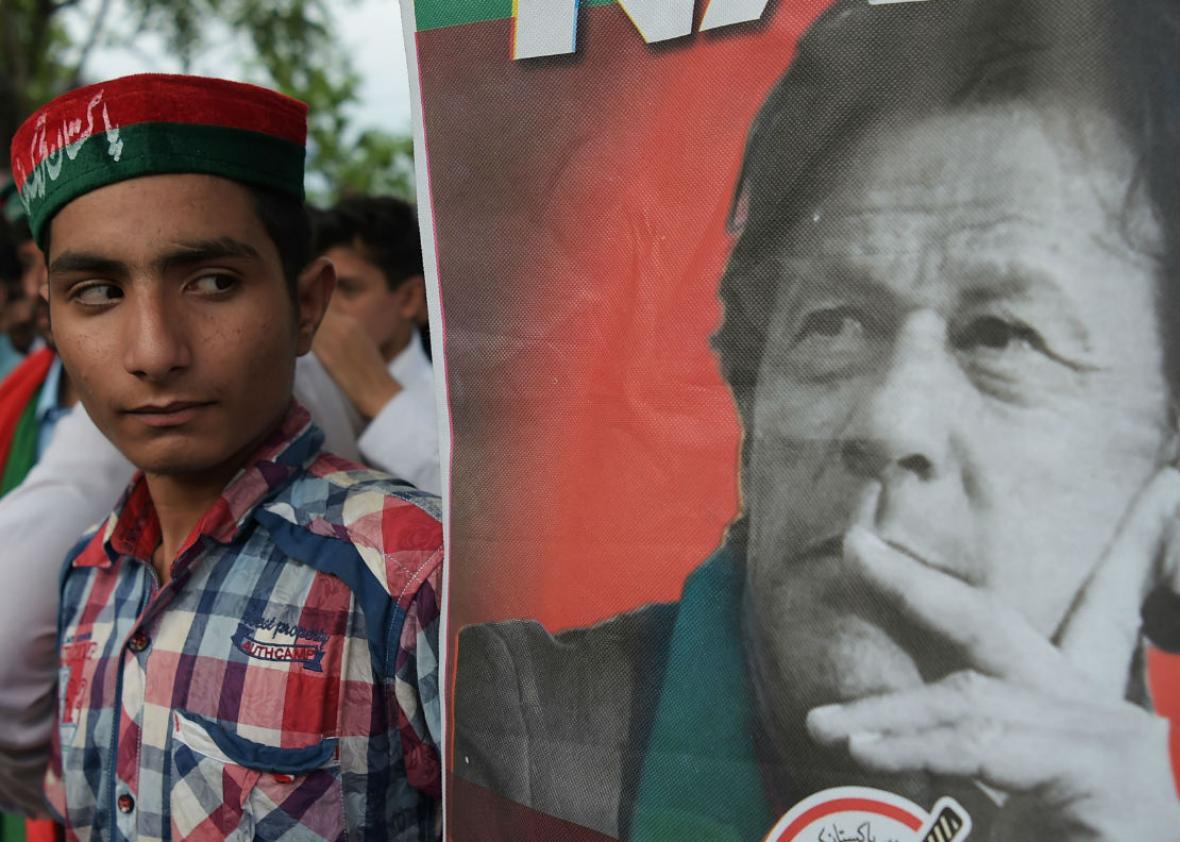 Listen to Episode 1,043 of Slate's The Gist:
Slate Plus members: Get your ad-free podcast feed.
Listen to The Gist via Apple Podcasts, Overcast, Spotify, Stitcher, or Google Play.

On The Gist, the glee of seeing Facebook stock take a dive.
Imran Khan is poised to lead Pakistan as its next prime minister. The former cricket star campaigned on a promise of transparency, but his focus "is only on anti-corruption when it comes to finding ways to bring down political opponents," says Alyssa Ayres, formerly of Obama's State Department for South Asia. Ayres is the author of Our Time Has Come: How India Is Making Its Place in the World.
In the Spiel, how autocrats are starting to use the excuse of fake news.
Join Slate Plus! Members get bonus segments, exclusive member-only podcasts, and more. Sign up for a free trial today at Slate.com/gistplus.
Join the discussion of this episode on Facebook.
Email: thegist@slate.com
Twitter: @slategist
Podcast production by Pierre Bienaimé and Daniel Schroeder.
---