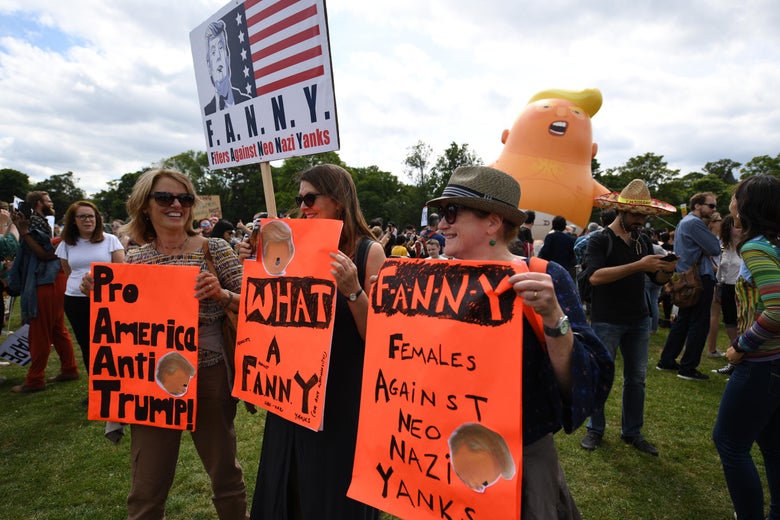 A day after tens of thousands of people took to the streets of central London to denounce President Donald Trump, more protests took place on Saturday. The focus on Saturday was in Scotland, where protesters wanted to make sure their rejection of the U.S. president was heard loud and clear. As thousands took to the streets in the Scottish capital of Edinburgh, a smaller group went to Trump's golf resorts to try to send their message directly to the president. "Trump is a racist. Trump is liar," chanted the protesters on the beach that is next to the president's Turnberry resort and was packed with police officers Saturday. Protesters also gathered outside the president's other property in Scotland, the Trump International Golf Links in Aberdeenshire, on the eastern coast.
Trump briefly interrupted his golf Saturday to wave at the protesters and he appeared to say something to them at some point, but he was met with nothing but boos. "I'm here as a quiet protester to say: I really don't want this man in our country," a 70-year-old protester at the beach told Reuters.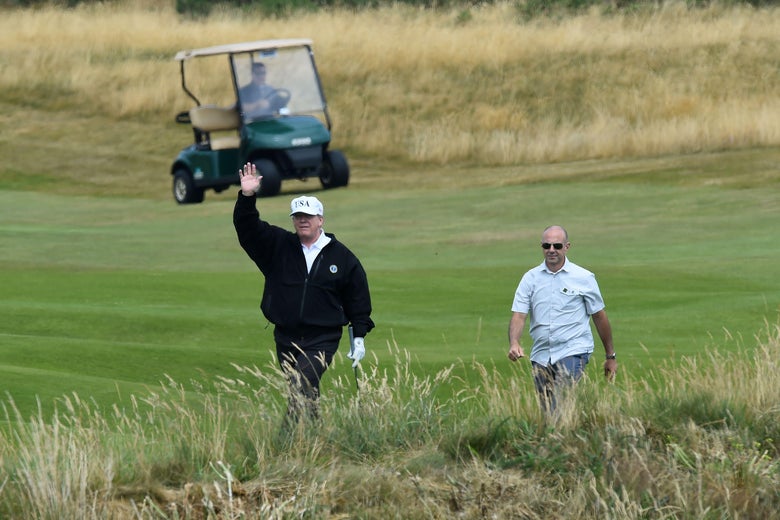 As with the London protest, the large Trump baby balloon was seen at the back of the Edinburgh protest. Although organizers had hoped to fly the balloon outside Trump's resort, the police denied the permission. Despite the no-fly zone erected around Turnberry, a paragliding Greenpeace protester managed to get very close to the president Friday night carrying a banner that read: "Trump: well below par #resist."
Many of the anti-Trump protesters in Scotland carried hilarious and poignant signs. Here are some of the best.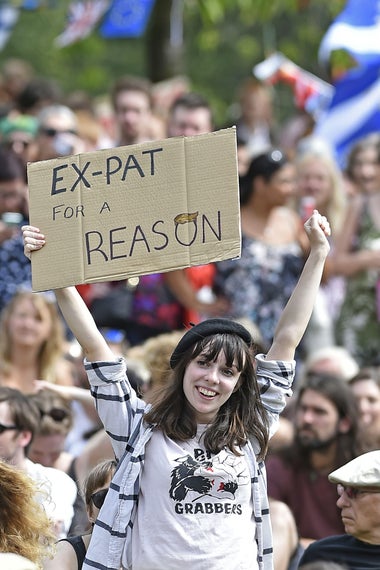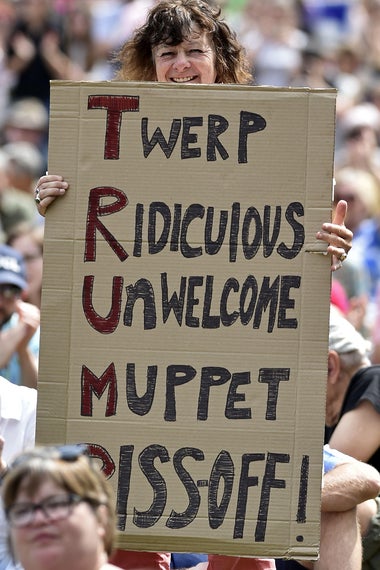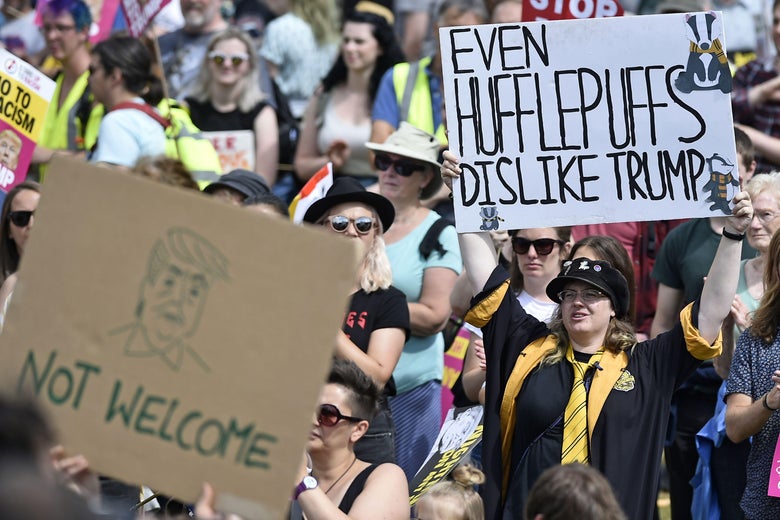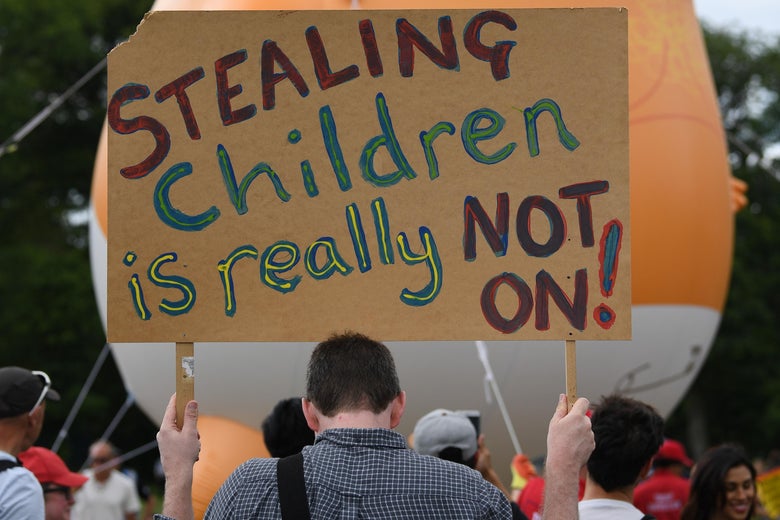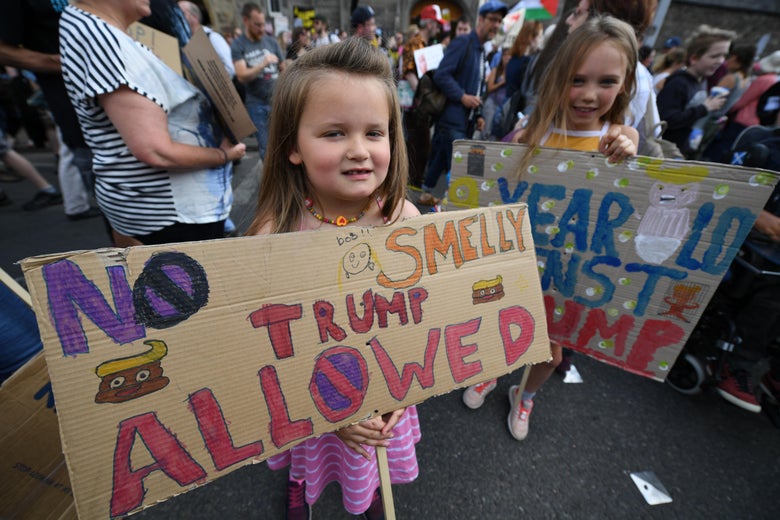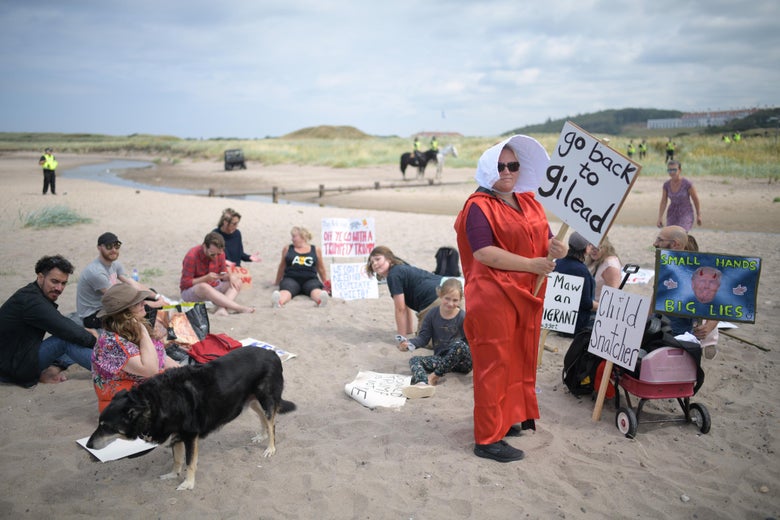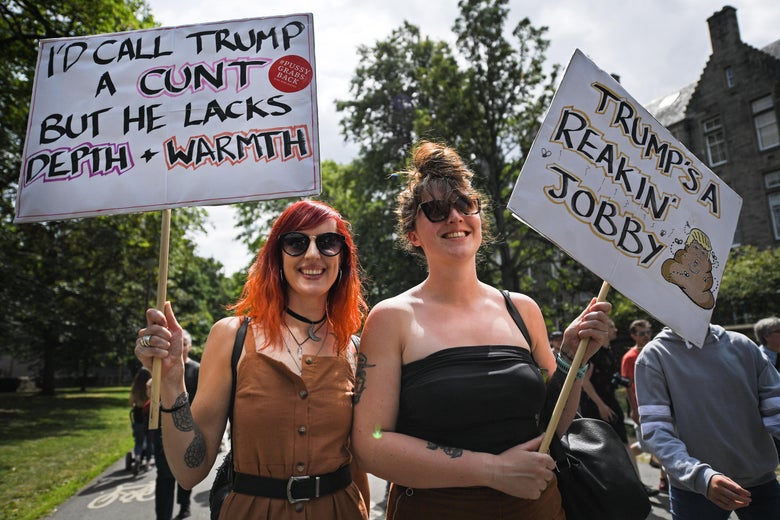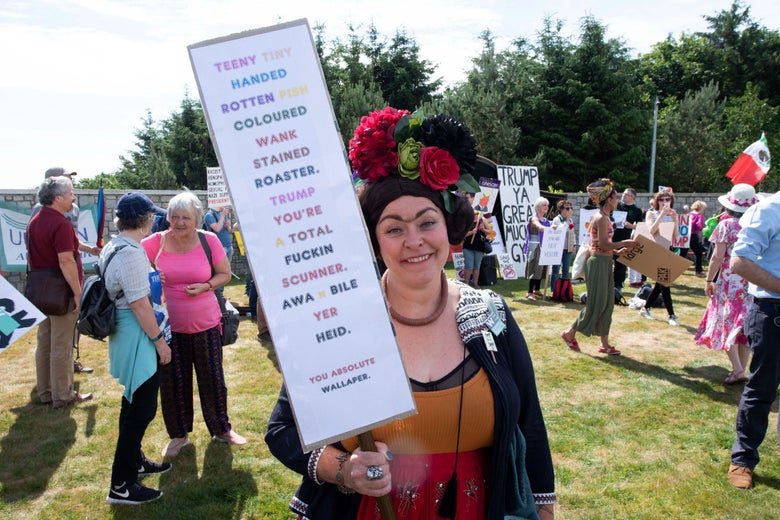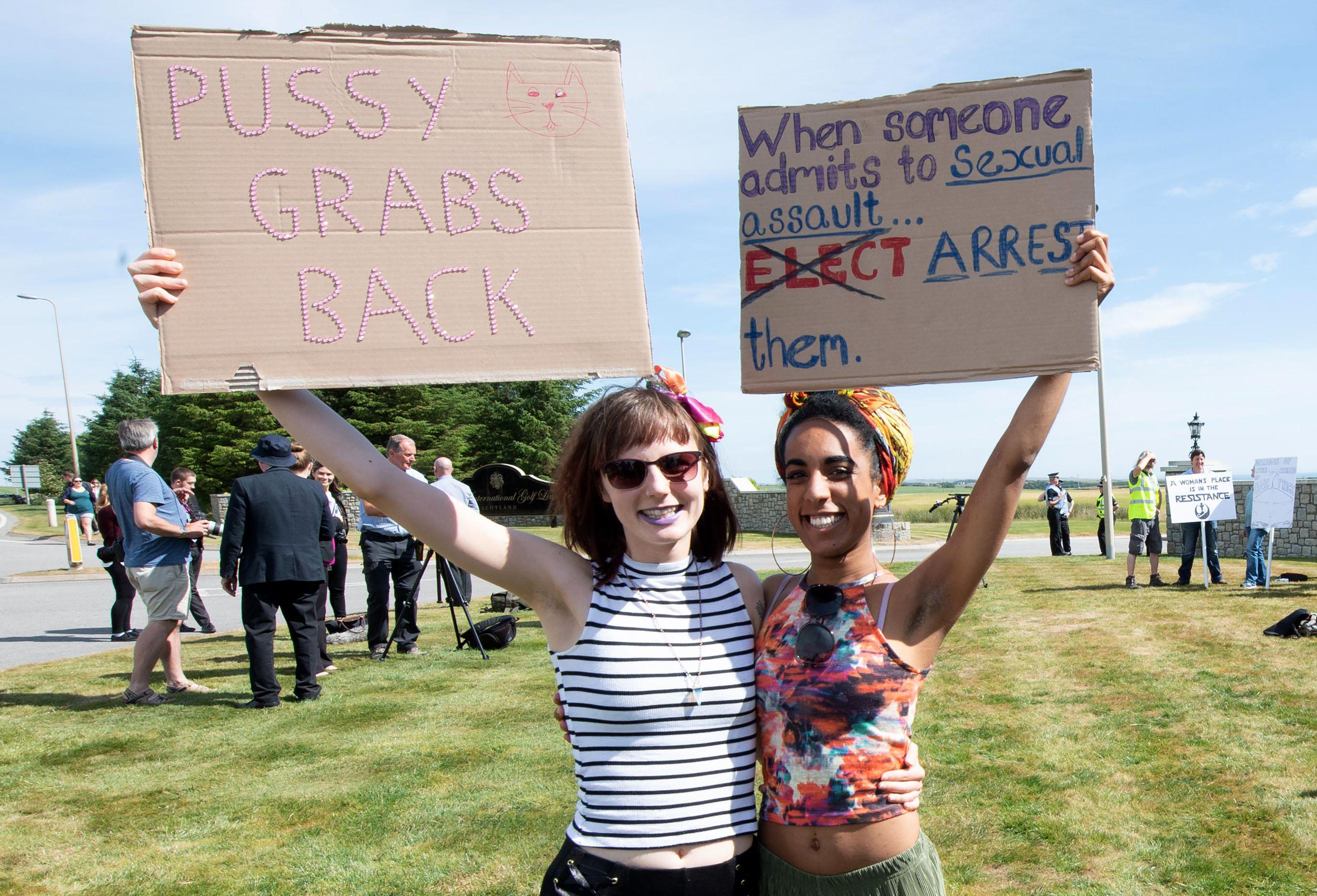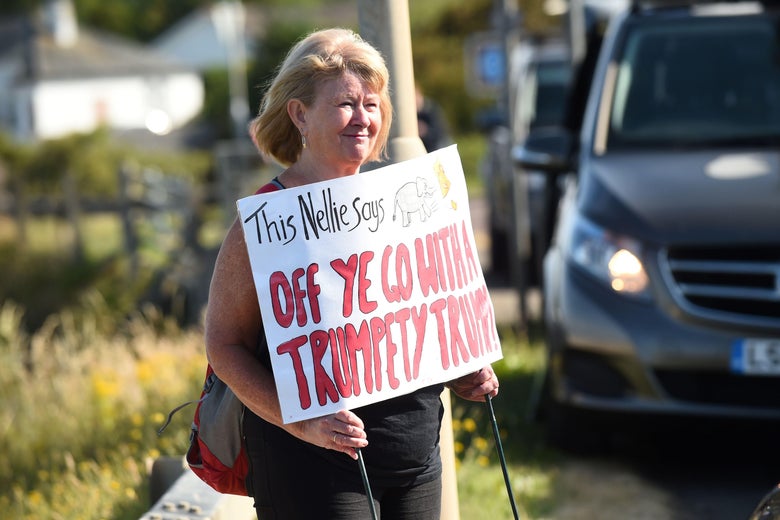 ---