The Russian government has been working hard to avoid controversy during the World Cup. Yet during the tournament's final match, activist feminist punk rock band Pussy Riot made sure that Russia's political reality shone through at least a little bit at a time when much of the world's eyes were on the country.
It all happened in the first few minutes of the second half of the France-Croatia match, when four intruders ran on to the field from the stands in the game's 52nd minute. The four intruders were wearing what looked like old-fashioned police uniforms and they were quickly tackled by security officers who dragged them out of the field.
One of the protesters managed to reach the center of the field first and even gave a double high-five to French superstar player Kylian Mbappe. On the complete other end of the spectrum, a Croatian defender, Dejan Lovren, pushed one of the male protesters and tried to drag him off the pitch before security grabbed him. Russian President Vladimir Putin was watching from the stands.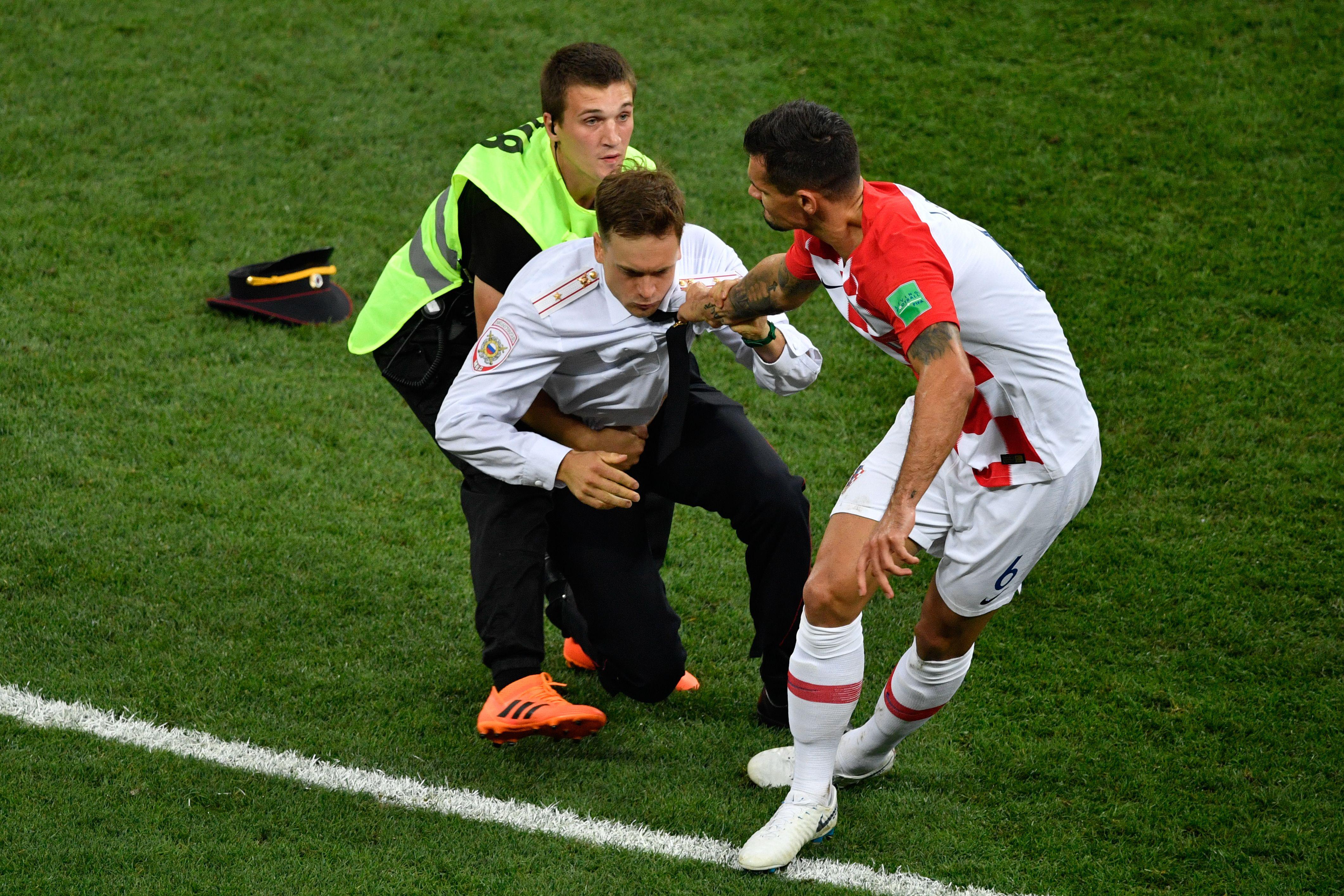 Pussy Riot quickly took to social media to claim responsibility for the action, calling it a protest. In a statement, Pussy Riot explained what inspired them to disrupt the World Cup and called for the freeing of all political prisoners, an end to "illegal arrests," allowing "political competition in the country," and an end to fabricating criminal accusations, among others.