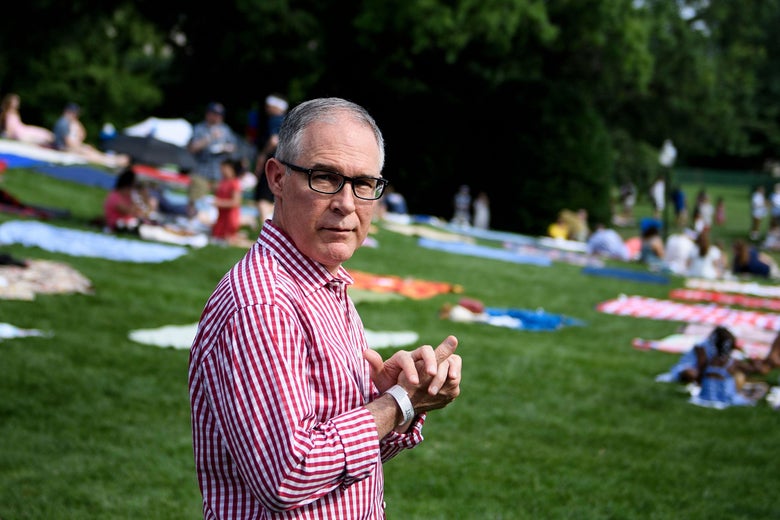 Pens and lotion: The Sierra Club used FOIA to shame Scott Pruitt out of office. Aaron Mak finds out how they did it—and asks how effective this tool may actually be.
Best interests: Mitch McConnell is trying to persuade Democrats that they should give up on their attempt to gain access to a full array of Brett Kavanaugh–related documents. Jim Newell thinks Democratic senators shouldn't listen to a word he says.
Old form: Hannah Gadsby's Nanette is getting a lot of well-deserved love from critics right now, Mariella Mosthof writes. But it's not "stand-up"—it's queer storytelling, and it comes from a long tradition.
Betrayed: U.S. Soccer should be ashamed of itself, Christina Cauterucci writes, for giving a roster spot on the women's national team to an anti-gay player.
For fun: The wild world of Instagram caption authorship.
I had no idea it was so complex,
Rebecca
---