Melania Trump "gardened" at the White House once last September, and the pictures resurfaced on Tuesday, thanks to the tireless investigative journalism of serial tweeter Chrissy Teigen, among others. (Teigen has asked media outlets to refrain from covering her every online move in the past, but she makes it hard when she consistently proves such an able assignment editor!)
But back to Melania and this remarkable picture: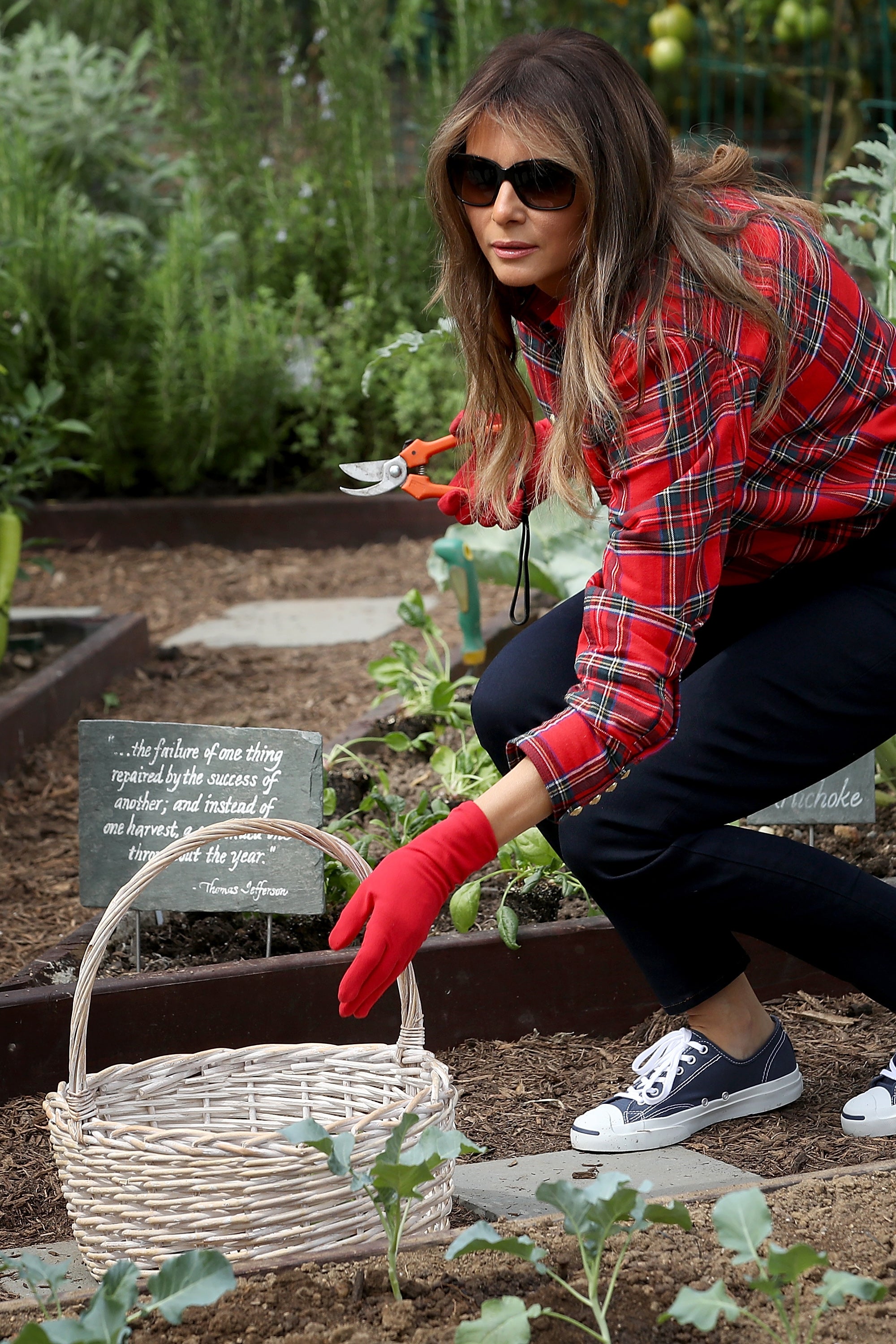 Melania's gardening pose suggests something between a head cheerleader half-assing her way through choreography she doesn't feel like performing full-out and a spooked house pet who has never been in a garden before and is unsure how to comport herself in these environs. She apparently went with trying to get low to the ground, but she doesn't actually want any part of her to touch dirt, so she settles on a stance something like yoga's Utkatasana, or chair pose: knees bent, hips back, core activated. This keeps her on alert, ready to strike should something she does not want to encounter, such as a child separated from his parents, or her husband, appear suddenly out of the bushes. She doesn't bother to put up her hair or exchange her designer sunglasses for a more practical wide-brimmed hat. In one hand, she holds a pair of pruning shears uneasily, as if ready not to trim an overgrowth but to snip off the ponytail of an invisible rival or a Barbie doll she is jealous of. Her other hand poses beatifically over an empty basket, providing gestural encouragement to the basket without actually deigning to make physical contact with it. She really doesn't prune, do u?
Clothingwise, Teigen's commentary focused on Trump's shoes, and since we more often see her in stilettos, it's easy to see why. Melania's feet, trained on years of uncomfortable spikes, seem unaccustomed to such flat shoes. Maybe that's what's throwing her center of gravity off? But the shoes are hardly the only notable element of the first lady's ensemble. Her plaid top, complete with four buttons on the cuff, is from Balmain and retails for $1,380. Her gloves, in bright red and closely tailored to her fingers, also seem more fit for attending galas than gardening. In other words, these pictures confirm everything we already thought about Melania Trump.
Contrast them, meanwhile, to some of former first lady Michelle Obama gardening elsewhere and working in the same garden, which she started during her husband's term, and weep. Once again, Michelle has been plagiarized, and once again, it's been done very badly.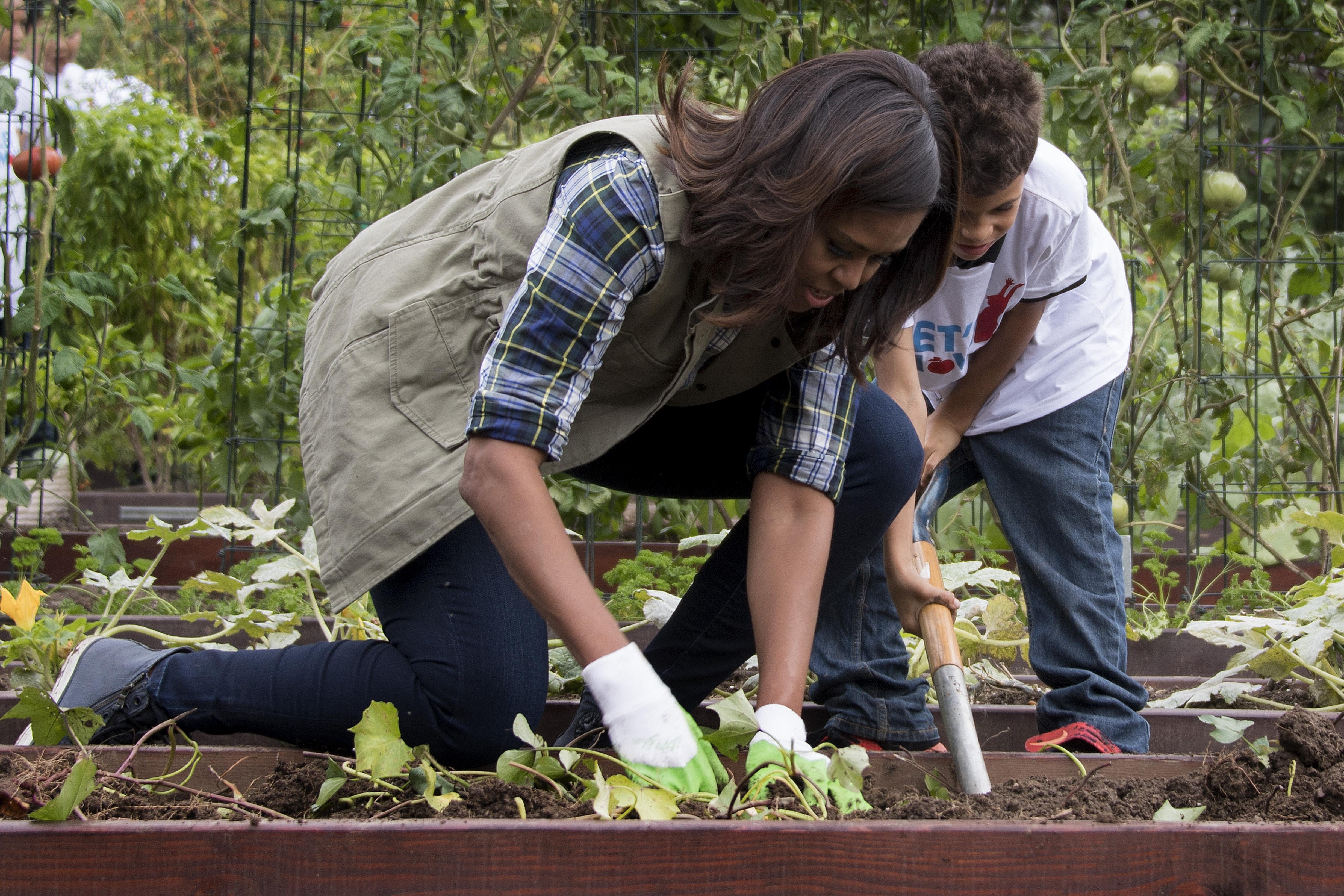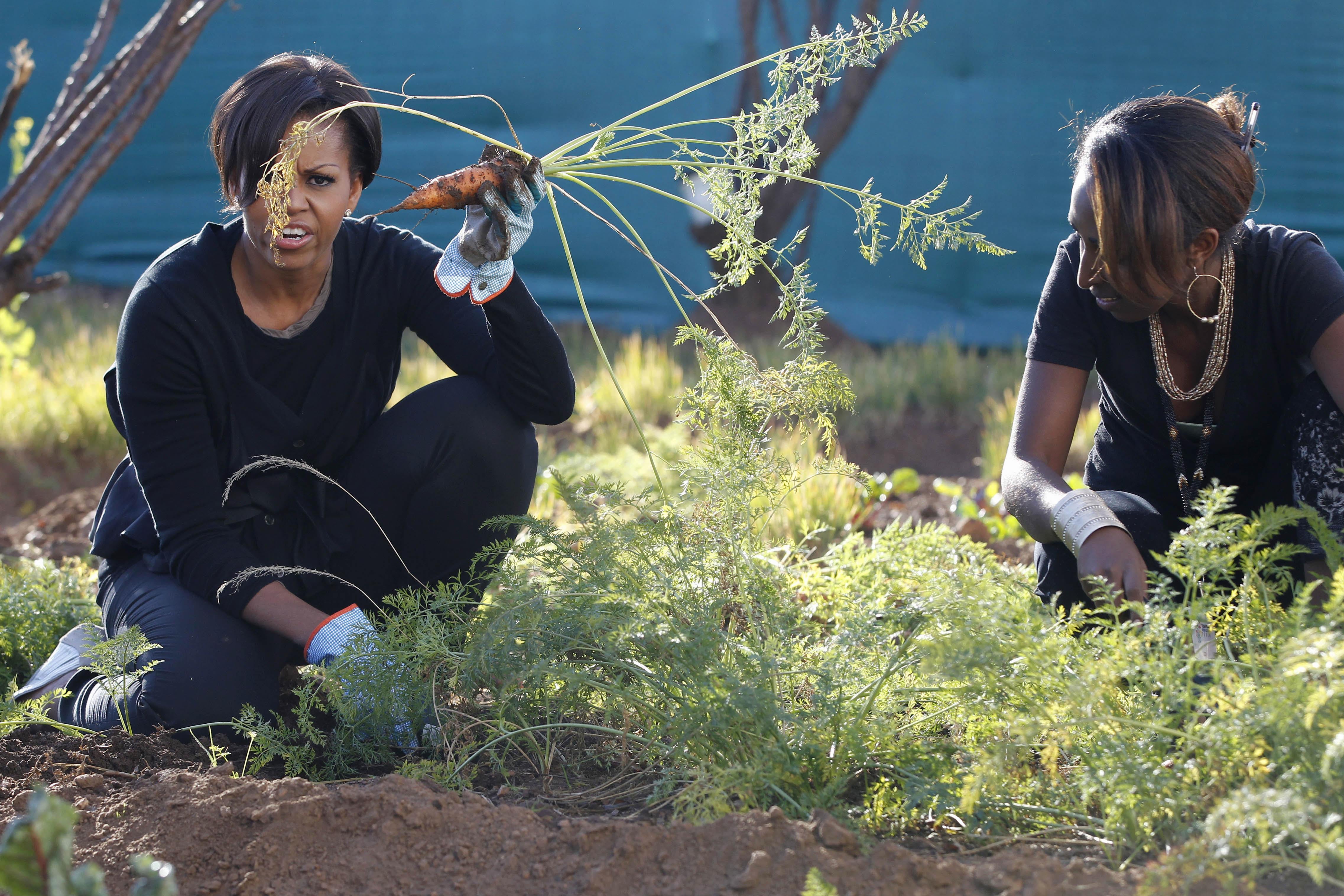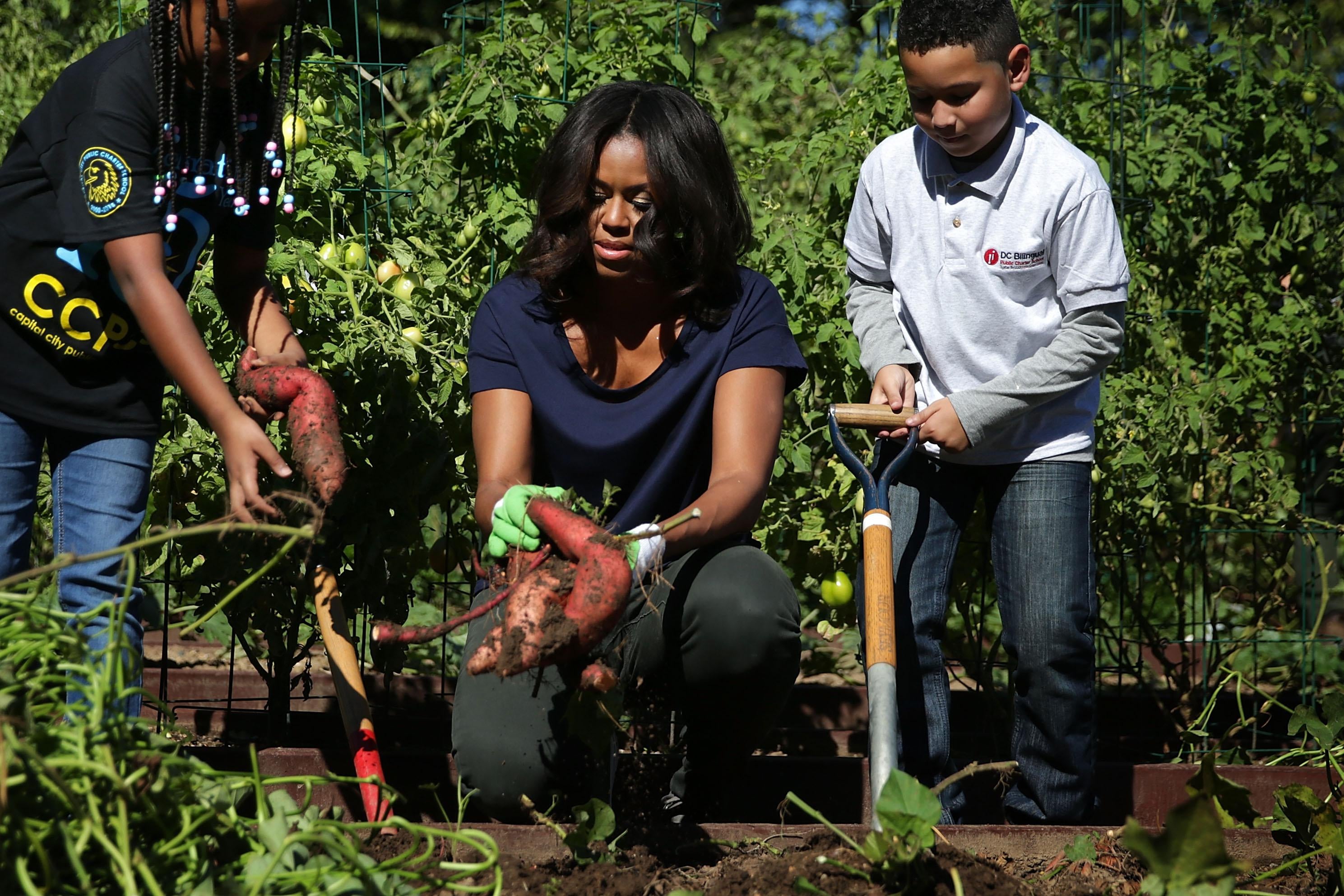 Read more from Slate:
• Trump Says Since Americans Must Show ID to Shop at the Grocery Store, They Should Need ID to Vote. What?
• The Trump Administration Was Warned Separation Would Be Horrific for Children, Did It Anyway
• Is Trump Making a Big Mistake by Picking a Fight With the Kochs?