The Kilauea volcano, which has been erupting since May and has destroyed hundreds of homes in Hawaii—and even created a new small island—injured 23 people Monday when it threw out a "lava bomb" that landed on a sightseeing boat, puncturing the boat's canopy and smashing on the deck below with a shower of volcanic ash and debris.
In a video of the incident, as gray clouds reach toward the boat, a black plume appears suddenly with a blast of wind. The video goes dark, and passengers on the boat can be heard screaming.
Medics transported four people to the hospital, officials said Monday, and one woman was injured more seriously with a fractured femur. The nearly 20 other people who were injured suffered burns and scrapes from the debris.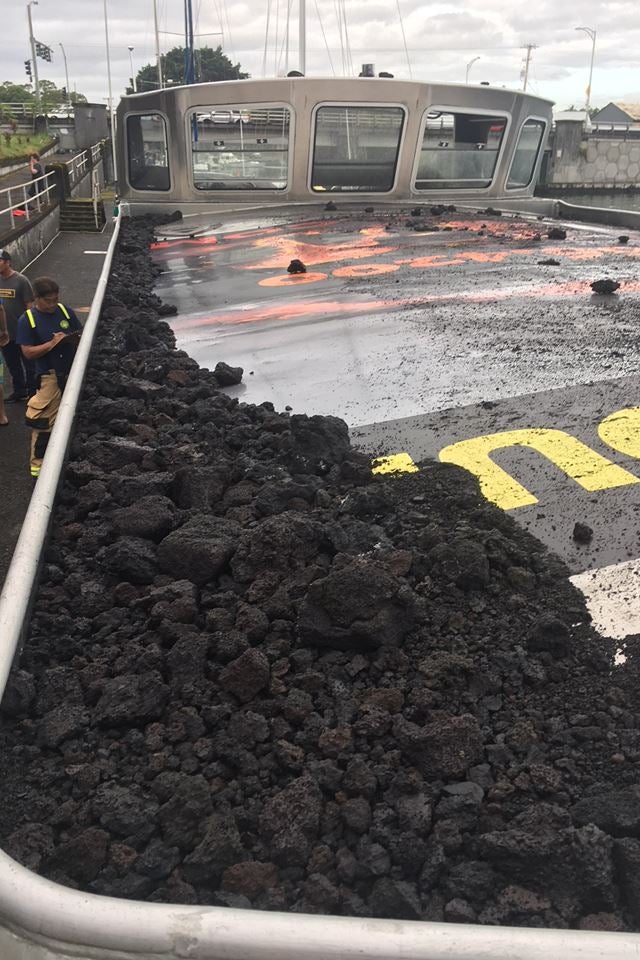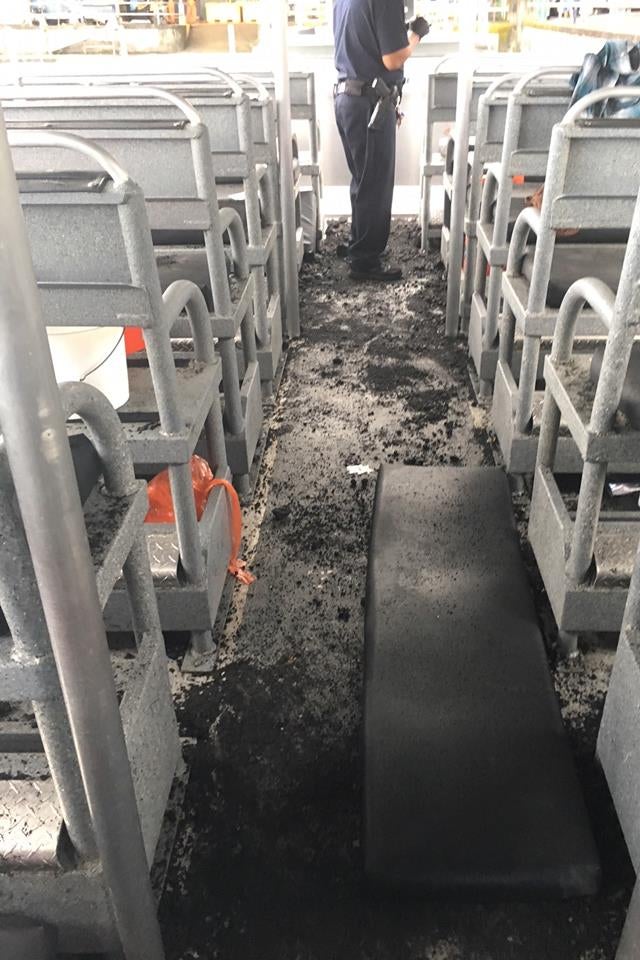 Another video, taken by another volcano tour group and shared by Mileka Lincoln, a reporter for Hawaii News Now, shows the lava explosion from a distance. "Eyewitnesses report that it ripped through the tour boat roof and landed on several people—injuring both passengers and crew members," Lincoln wrote. "Eyewitnesses report the boat appeared to be 'very close.' " The boat's captain told the Associated Press that he had positioned the boat around 250 yards from the lava when the lava bomb hit.
According to a statement from the Hawaii Department of Land and Natural Resources, authorities are investigating the incident.