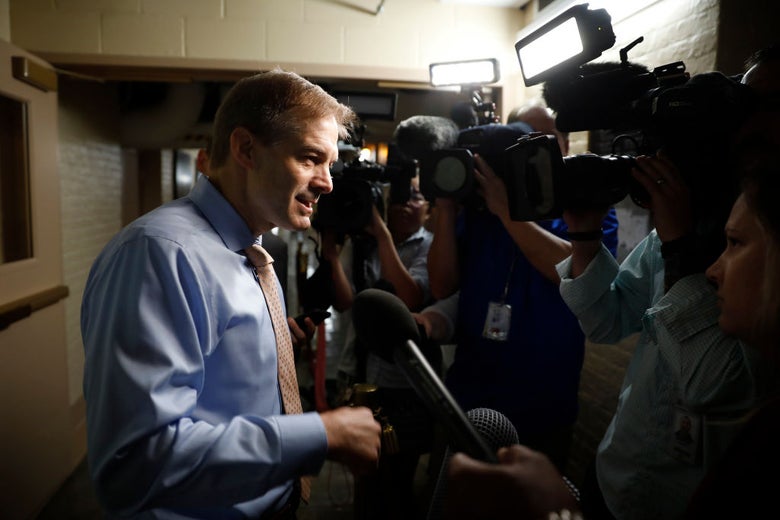 Ohio Rep. Jim Jordan is a conservative Trump loyalist who's been contemplating a run to succeed Paul Ryan as the leader of the House Republican caucus (a move that would probably help make him more powerful even though he'd be unlikely to win). He's also being accused by multiple former Ohio State wrestlers of lying when he claims that he had no idea that a team doctor may have been sexually molesting members of the team when he (Jordan) was an assistant coach in the '80s and '90s.
That's the context of this tweet, which Jordan sent Wednesday:
Yes, Jordan likely realizes that background interviews are by definition not "fake news" and is using the phrase as shorthand to express the idea that the mainstream media persecutes Republicans unfairly. It's still funny. Research, truly the cornerstone of all fabrication.
---