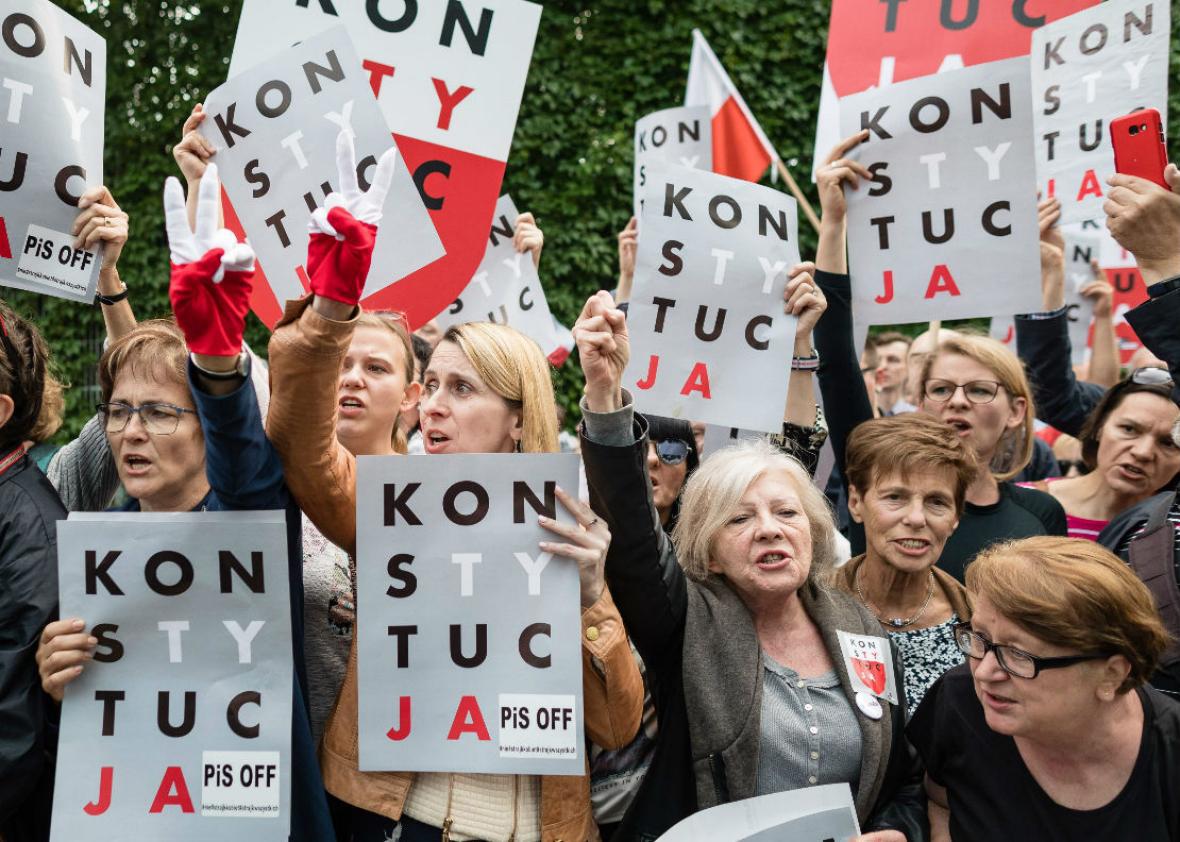 Listen to Episode 1,028 of Slate's The Gist:
Slate Plus members: Get your ad-free podcast feed.
Listen to The Gist via Apple Podcasts, Overcast, Spotify, Stitcher, or Google Play.

On The Gist, Scott Pruitt is out as the head of the Environmental Protection Agency because it turns out someone really can be too corrupt for Trump.
Let us next turn to the Supreme Court—not in America, but Poland, where the right-wing government is forcing nearly 40 percent of judges into retirement. Eurasia Group president Ian Bremmer says the country's latest swerve toward authoritarianism proves that democracy can erode just about anywhere.
In the Spiel, Michael Moore claims to know where the Democratic Party has gone wrong and what it needs to do to change direction, but how reliable is he?
Join Slate Plus! Members get bonus segments, exclusive member-only podcasts, and more. Sign up for a free trial today at Slate.com/gistplus.
Join the discussion of this episode on Facebook.
Email: thegist@slate.com
Twitter: @slategist
---