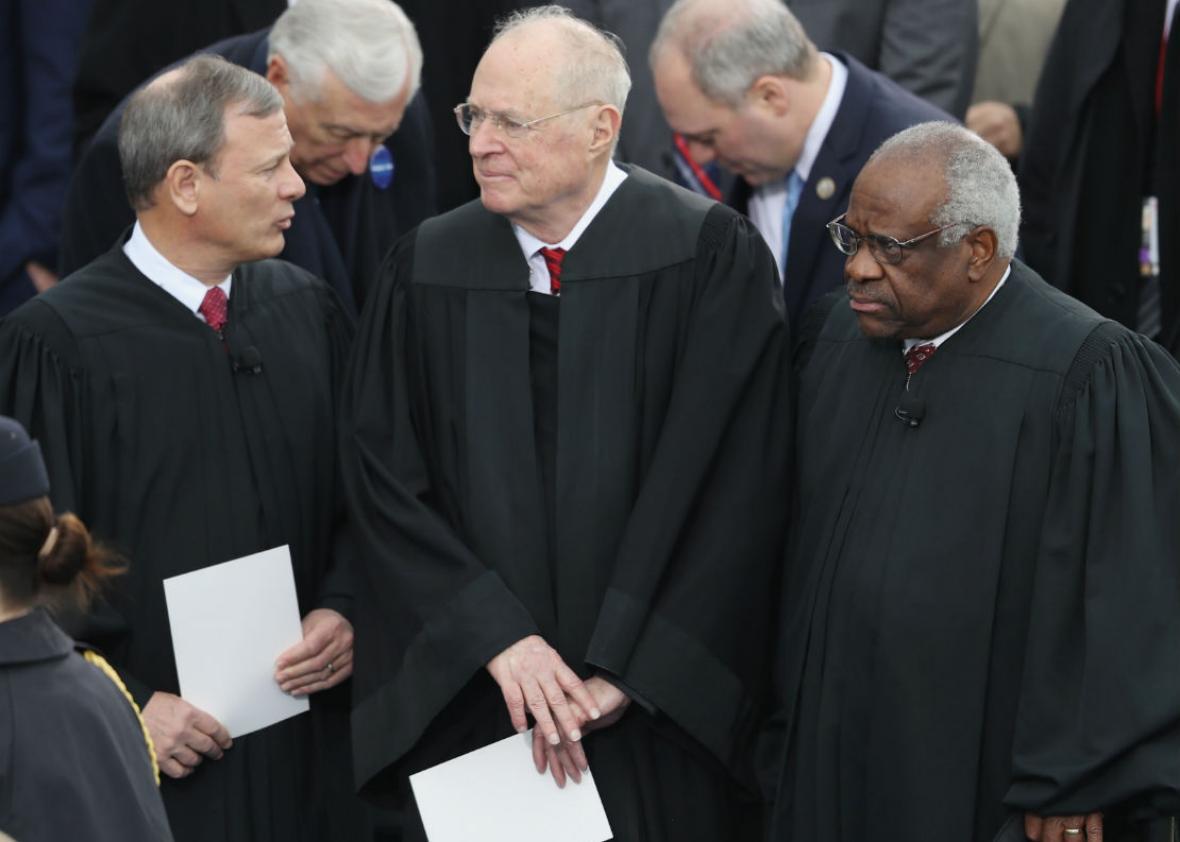 Listen to Episode 1023 of Slate's The Gist:
Slate Plus members: Get your ad-free podcast feed.
Listen to The Gist via Apple Podcasts, Overcast, Spotify, Stitcher, or Google Play.

On The Gist, Alexandria Ocasio-Cortez's primary victory was thanks to low voter turnout. She still deserves it!
Lawfare's executive editor Susan Hennessey says Trump's SCOTUS-approved travel ban is more dangerous in how it changes norms than how it changes facts on the ground. Also: Reality Winner's guilty plea is a no-brainer.
In the Spiel, Justice Kennedy's upcoming retirement is the perfect occasion to talk about … Justice Clarence Thomas.
Join Slate Plus! Members get bonus segments, exclusive member-only podcasts, and more. Sign up for a free trial today at Slate.com/gistplus.
Join the discussion of this episode on Facebook.
Email: thegist@slate.com
Twitter: @slategist
---