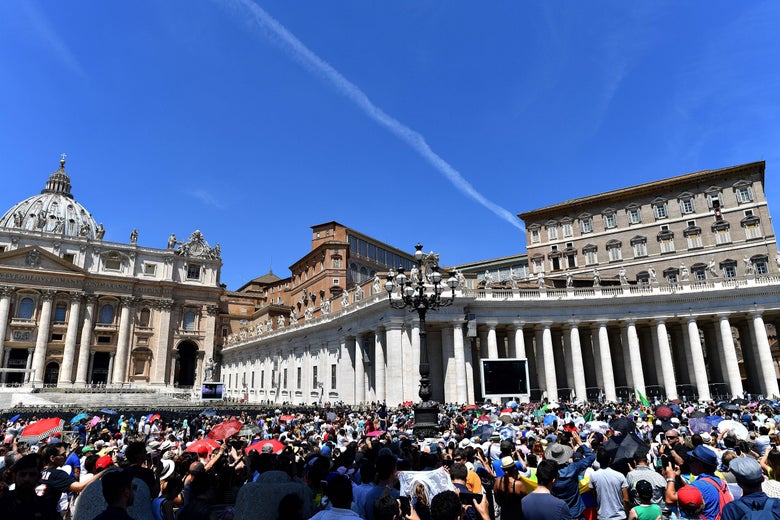 A Vatican court convicted a former diplomat to five years in prison for possessing and distributing child pornography, marking the first conviction of its kind inside the Holy See. The trial only lasted two days as Monsignor Carlos Alberto Capella readily admitted to "compulsive acts of improper internet consultations" of photos, videos, and other images of minors engaged in sexual acts.
The priest said he developed a "morbid" desire after arriving in the United States for a job at the Vatican's embassy in Washington, D.C. "It was never part of my priestly life before," he insisted to the court. Capella had asked the court for leniency, describing his consumption of child pornography as a "bump in the road."
The State Department had notified the Vatican in August that the No. 4 official in its Washington embassy was in "possible violation of laws relating to child pornography images." U.S. authorities had asked the Vatican to strip Capella of his diplomatic immunity so that he could be prosecuted. The Vatican rejected the request and recalled Capella to Rome.
"It's certainly a strong punishment," Michael Sean Winters, a columnist for the National Catholic Reporter, told the Washington Post. "I think there was a mistake — [Capella] should have been tried in the U.S. or Canada. Still, they're going after these guys. That is how it should be."
Capella became the first to stand trial under a 2013 Vatican law that specifically made it a crime to possess and distribute child pornography. Capella will serve the sentence inside the Vatican prison and now will face a separate canonical trial that could result in him being defrocked.
---