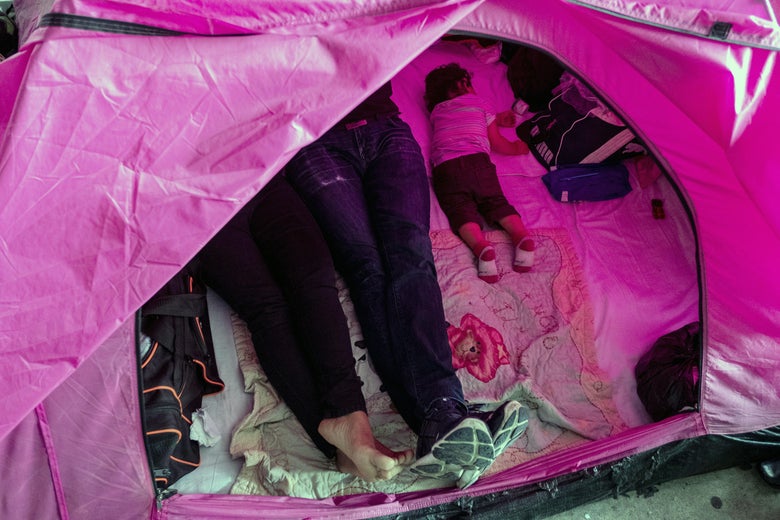 A whole new set of problems: Trump's executive order, signed Wednesday, will either result in families remaining in long-term detention (which is illegal) or in children being separated yet again (which is terrible), Mark Joseph Stern writes. All in all, it's a totally illogical stopgap, designed to take the heat off the administration.
Fair play: Is it too much to call child-detention centers "concentration camps"? Considering the history, Jonathan Katz doesn't think so.
Is this over now, at least?: Neil J. Young, a historian of the religious right, thinks the child-separation crisis may have finally made it impossible for the GOP to pose as the party of family values.
For fun: What will this handsome man do now?
The world is his oyster,
Rebecca
---