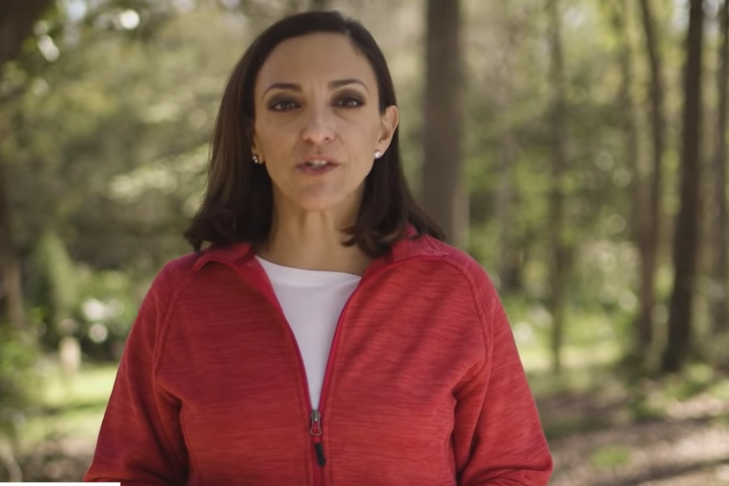 State Rep. Katie Arrington, who made news around the country earlier this month when she defeated incumbent South Carolina Rep. Mark Sanford in a Republican congressional primary, was hospitalized with serious injuries after she was involved in a fatal car crash Friday night. At around 9 p.m. Friday night, a driver traveling in the wrong lane crashed into the vehicle where Arrington was traveling as a passenger.
Arrington "sustained a fracture in her back and several broken ribs, as well as injuries that required Katie to undergo major surgery including the removal of a portion of her small intestine and a portion of her colon," according to a statement released via her Twitter account. "Additionally, the main artery in her legs has a partial collapse and will require a stent. Additional surgeries will be required." Her friend, who was driving the car, was seriously injured while the driver in the other car was killed.
Arrington was "alert and talking" after surgery early Saturday morning after surgery, reports the Post and Courier. She is expected to stay in the hospital for at least two weeks.
Sanford responded to the news on Twitter, expressing his "thoughts and prayers." He wasn't alone. President Donald Trump also took to Twitter to express his "thoughts and prayers."
Democrat Joe Cunningham, who will face Arrington in November's election said he was "suspending all campaign activities until further notice" and also expressed his concern over Twitter. "Just hearing about the terrible accident that occurred overnight involving Katie Arrington," Cunningham tweeted. "Amanda and I are lifting her and her family up in prayer right now. Please join us."
---