French President Emmanuel Macron was at it again Friday night, showing the world that he could beat President Donald Trump at his own crazy handshake antics. Although the handshakes the two presidents shared weren't quite as long as their infamous almost 30-second shake that seemed to never end, it definitely seemed the grip was stronger. At least judging from Trump's hand afterward.
Photos from the encounter showed how Macron squeezed Trump's hand so tightly that he left what looked like a thumb imprint on his American counterpart's hand.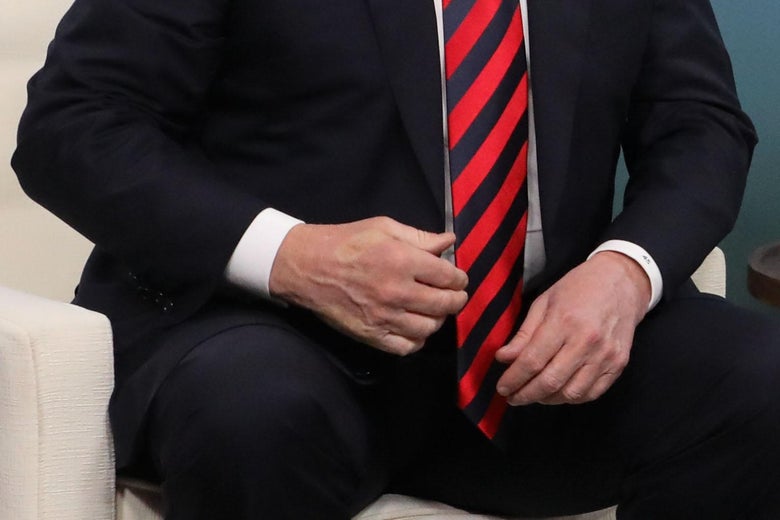 After that handshake, Trump looked a bit pained while Macron seemed quite satisfied with himself.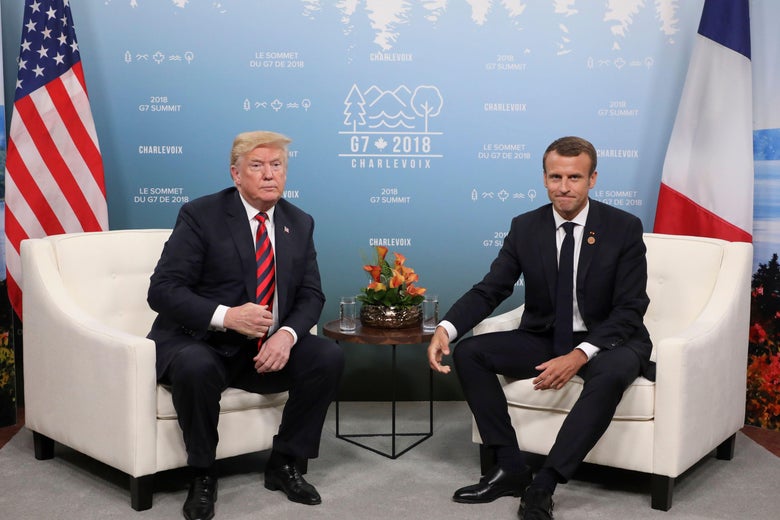 Macron apparently was feeling so confident his handshake game was strong that he offered his hand again once the two stood up.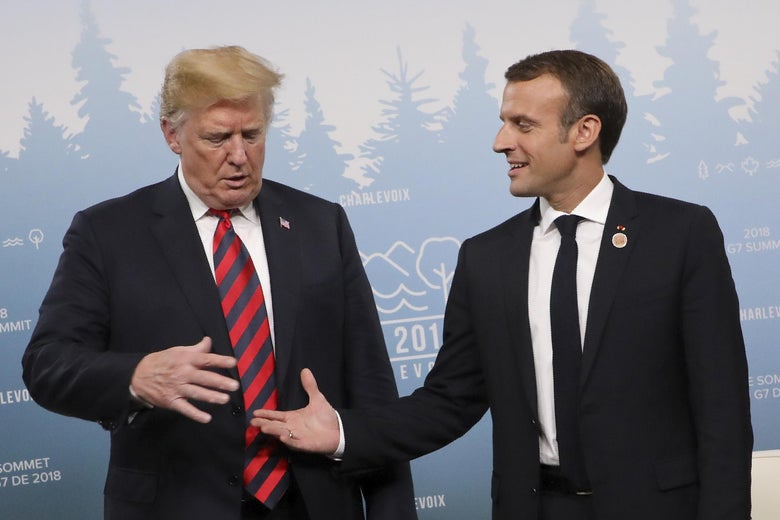 Macron was once again shaking intently and one photo clearly shows how the French president kept gripping Trump's hand even though the U.S. leader had already let go.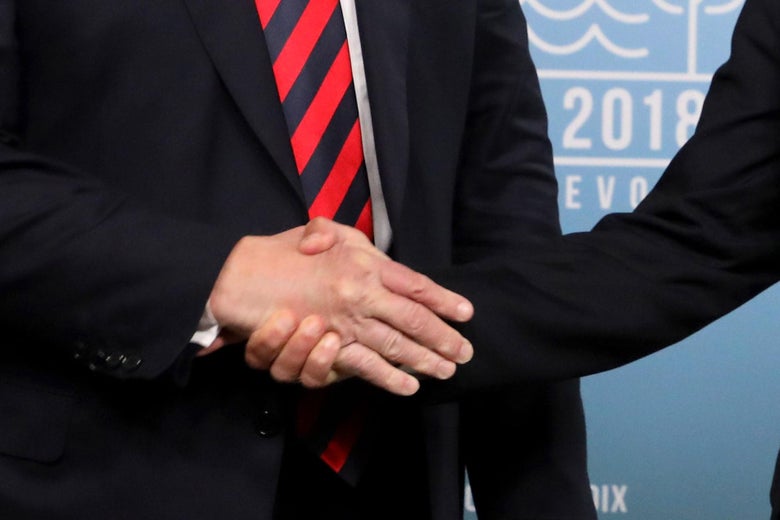 This was not the first time that the two leaders shook each other's hands so firmly that there was evidence of the grips on their hands afterward. In May of last year, their knucles turned white after an intense handshake. Later, Macron told French media his handshake style was "not innocent," calling it a "moment of truth."