After canceling a planned appearance by Philadelphia Eagles players on the grounds that the team doesn't sufficiently respect the national anthem (despite none of them having kneeled during the national anthem last season), the White House went forward Tuesday afternoon with what was described as a "celebration of the American flag" that "1,000 Eagles fans" had supposedly been cleared to attend.
As you can see above, the crowd at the rally—which involved the president standing on stage and mouthing some, but not all, of the words to songs like "God Bless America"—did not resemble your typical football spirit gathering. One Philadelphia-area TV reporter who attended wrote on Twitter that he found only one person wearing Eagles gear and none that could name the team's starting Super Bowl quarterback. (The York Daily Record did interview two Pennsylvania business owners on their way to the event, of whom at least one appears to be a Republican donor.)
In what is likely a related matter, when I was a Senate intern in the summer of 2002, the other interns and I were aggressive in finding opportunities to leave the office (and to thus ignore our job responsibilities) in order to attend ostensibly educational or newsworthy events that involved free food or proximity to famous people.
Here's a photo that Reuters in fact labeled as depicting "White House and congressional staff members":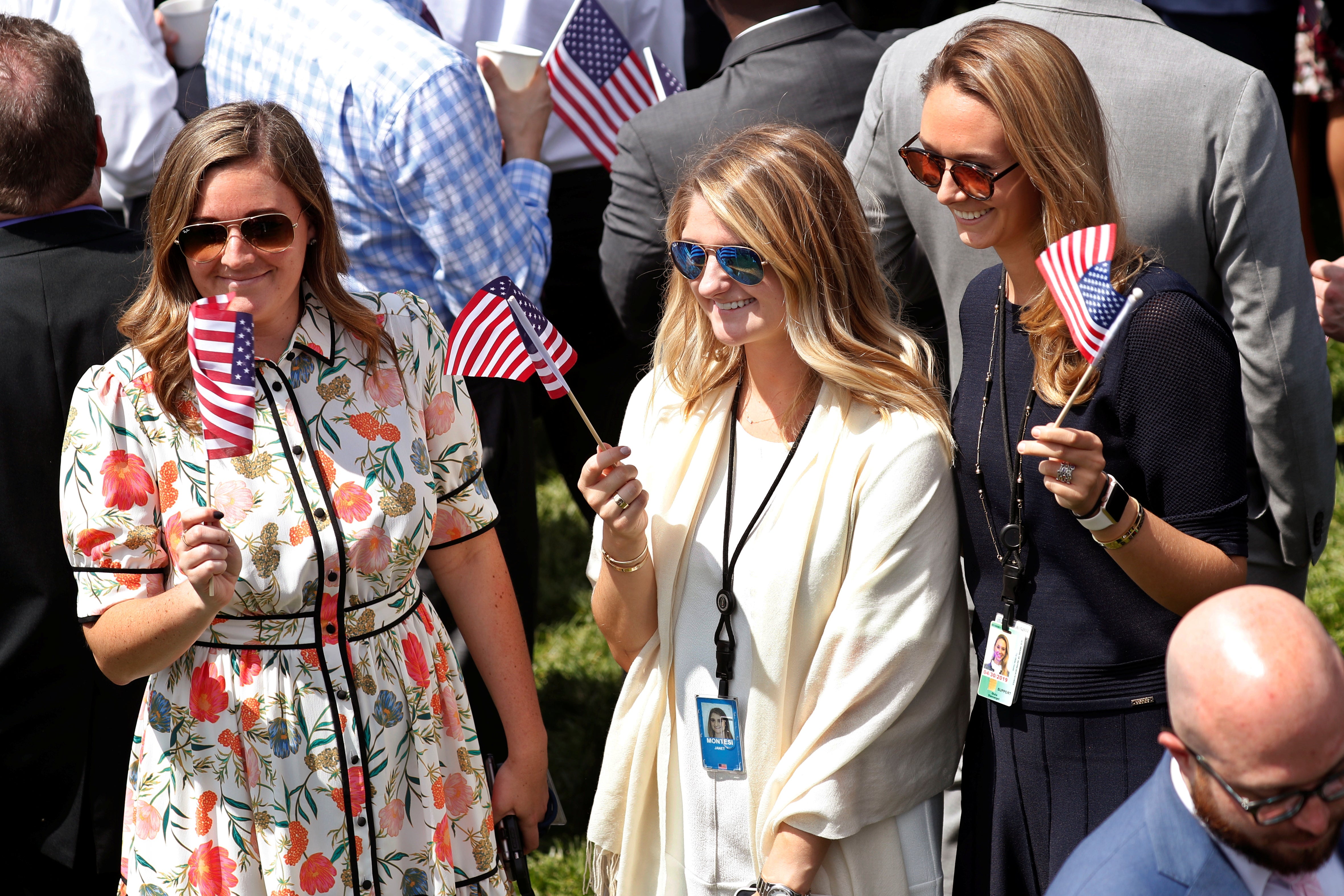 Go Eagles!