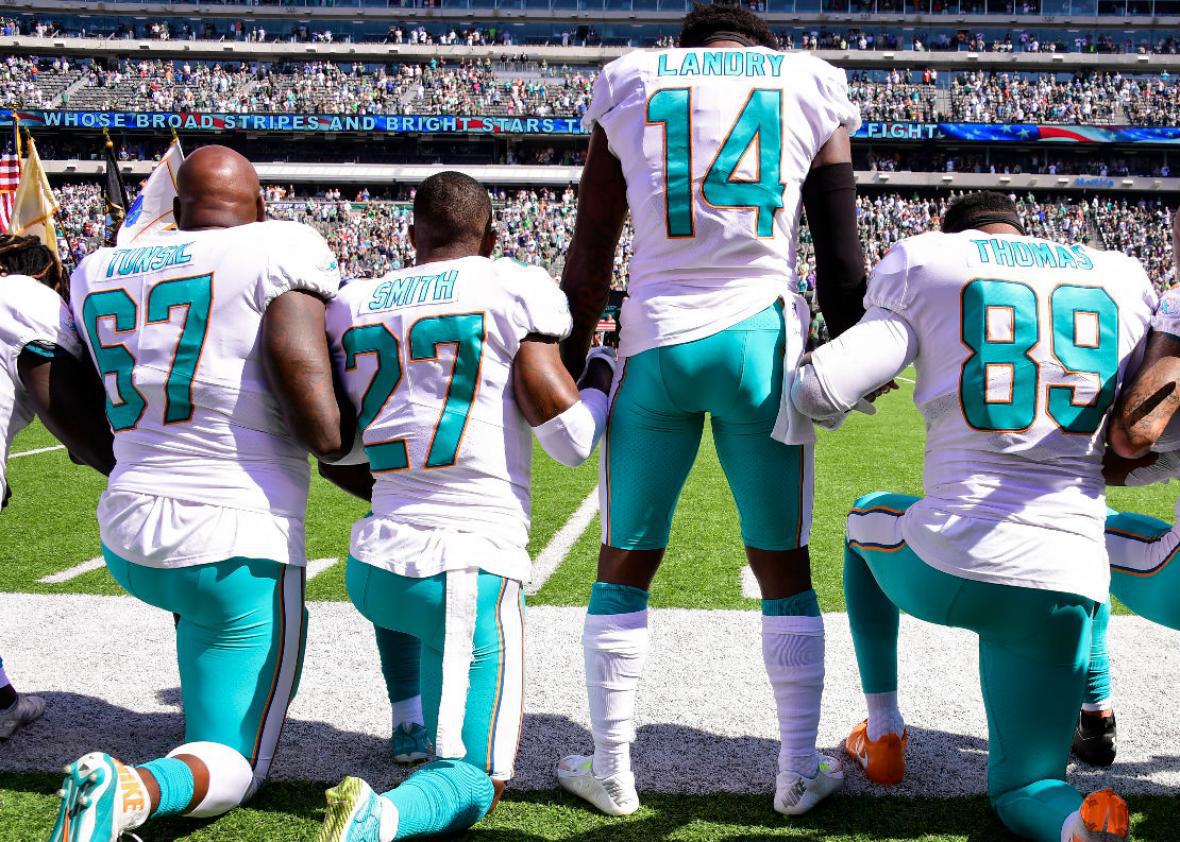 Listen to Episode 999 of Slate's The Gist:
Slate Plus members: Get your ad-free podcast feed.
On The Gist, the NFL can't give a decent explanation for its kneeling ban.

Philip Roth's novels about Jewish life earned him every accolade short of, famously, the Nobel Prize. Mark Oppenheimer, the host of the podcast on all things Jewish (Unorthodox), argues that Roth's "radical candor" was sharply original before becoming a model to imitate.
In the Spiel, there are a lot of "peripheral rogues" in Trump's orbit (how about those "taxi king" headlines?), but their public reckonings don't necessarily spell trouble for the president himself.
Join Slate Plus! Members get bonus segments, exclusive member-only podcasts, and more. Sign up for a free trial today at Slate.com/gistplus.
Join the discussion of this episode on Facebook.
Email: thegist@slate.com
Twitter: @slategist
---