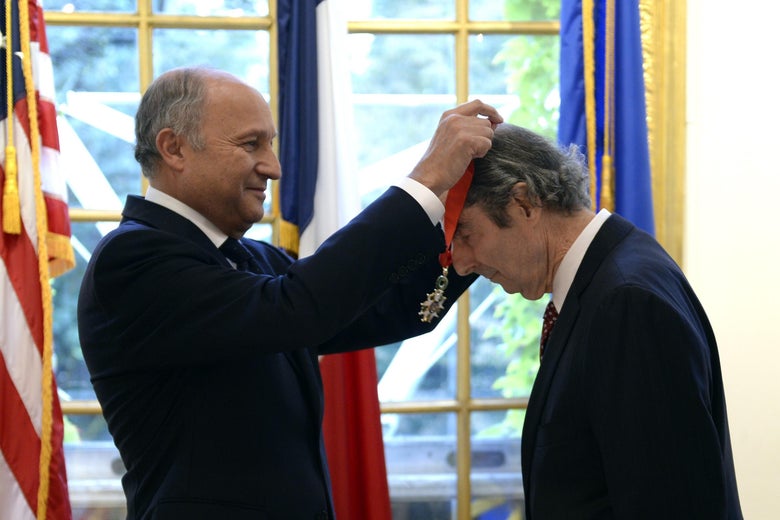 R.I.P.: Novelist Philip Roth died on Tuesday. Stephen Metcalf lauds him: "His sentences were so ordinary they fooled you into thinking you might have written them yourself. Of course, they were extraordinary." Gabe Roth gives us a tour of his canon. And Willa Paskin celebrates a novel by another writer that made her love him the most.
They won: Candidates supported by the DCCC prevailed in most primaries on Tuesday, writes Josh Voorhees—adding that Mike Pence, for his part, is now 0 for 1. And Jamelle Bouie writes that Stacey Abrams, now the Democratic nominee for governor in Georgia, will offer an interesting test as to whether black progressives can prevail at that level.
Come on, now: As the recipient of a fair number of participation trophies, Torie Bosch would like you to know that kids are under no illusion that they mean something. (Torie's essay is part of our new pop-up blog on kids' sports, Minor Leagues.)
For fun: A romance made for the Internet.
They got what they wanted,
Rebecca
---