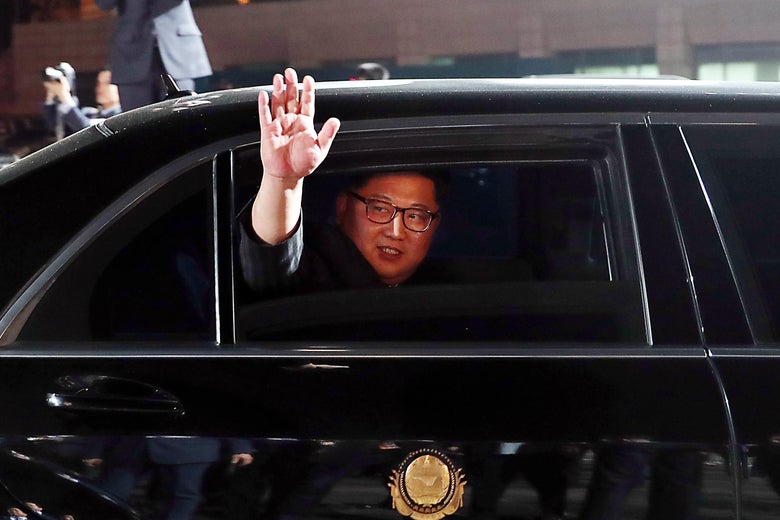 North Korea issued a dramatic gesture on Saturday ahead of the highly anticipated meeting between leader Kim Jong Un and President Donald Trump, saying it will dismantle its nuclear testing site within the next two weeks. In a statement published by state media, North Korea's Foreign Ministry said the country would take action to make sure "all tunnels of the test ground collapse by explosion" sometime between May 23 and May 25. It will also block all entrances to the site that the country has used for all six of its nuclear tests and remove observation facilities and other structures around the area. "In parallel with dismantlement of the nuclear test ground, guards and researchers will be withdrawn and the surrounding area of the test ground be completely closed," noted the statement.
North Korea said it would invite journalists from the United States, South Korea, China, Russia, and Britain to witness the dismantling of the test site. The statement even got into details of how the journalists would get there, saying there would be a charter flight from China and a train ride to the test site.
Pyongyang had already pledged to get rid of its nuclear test site but the announcement Saturday came shortly after Trump announced he would be meeting with the North Korean leader on June 12 in Singapore. It also came a day after Secretary of State Mike Pompeo said that if North Korea "takes bold action to quickly denuclearize, the United States is prepared to work with North Korea to achieve prosperity on the par with our South Korean friends." If Pyongyang makes the right moves "there is a future brimming with peace and prosperity for the North Korean people," he added.
Despite the talk coming from Washington, North Korea has never pledged to get rid of its nuclear weapons unilaterally. And while South Korean officials said Pyongyang also planned to invite experts to witness the shutdown of the Punggye-ri site, there was no mention of that in Saturday's statement.
---