The founder of a three-on-three basketball league who claims he was offered a bribe by a one-time Qatari diplomat to arrange access to Steve Bannon said on Monday that the former diplomat is the same person photographed with Michael Cohen at Trump Tower in December 2016.
Big 3 basketball league co-founder Jeff Kwatinetz told Slate that he recognized Ahmed Al-Rumaihi in photos with Cohen that were tweeted Sunday by attorney Michael Avenatti.
"Yes, 100 percent," Kwatinetz said when asked if he thought the videos and photos were of Ahmed Al-Rumaihi. Last week, Kwatinetz, who is a co-founder of Big 3 with Ice Cube, accused Al-Rumaihi in a sworn court declaration of making an attempted bribe and of suggestively boasting that Flynn had not refused "our money."
Sports Trinity, Al-Rumaihi's sports firm, would not confirm or deny that Al-Rumaihi was at the meeting on Dec. 12, 2016, which occurred less than two hours before a public meeting between Cohen and incoming national security adviser Michael Flynn. "We do not confirm and have no basis to confirm the video," Sports Trinity said in a statement sent to Slate by Robert Siegfried, vice chairman of Kekst and Co., a communications firm; Siegfried declined to answer questions about whether or not Al-Rumaihi remains in the country at this time. Al-Rumaihi's lawyer, Brian D. Hershman of Jones Day, did not respond to multiple email and phone inquiries about whether the images were of Al-Rumaihi and about his current whereabouts.
The photos were posted on Twitter on Sunday by Avenatti, who is representing the adult film actor Stormy Daniels in a lawsuit against Cohen that seeks to nullify her confidentiality agreement over an alleged affair with Donald Trump. Avenatti tweeted the images that appeared to show Al-Rumaihi entering an elevator in Trump Tower on Dec. 12, 2016, five days after news broke of the multibillion-dollar sale of 19.5 percent of the Russian fossil fuel giant Rosneft to Swiss trading firm Glencore and Qatar's sovereign investment fund. (Glencore and Qatar sold off a major stake of Rosneft to China last year, but earlier this month Qatar bought back in to the Russian company for a total stake of 19 percent.)
The Rosneft deal features prominently in an investigative dossier compiled by former British spy Christopher Steele. A central claim of the Steele dossier was that Trump foreign policy adviser Carter Page, during an alleged meeting with Rosneft officials in summer 2016, promised that a Trump administration would undo sanctions against Russia, in part, in exchange for brokerage of the Rosneft deal. In May 2016, Al-Rumaihi reportedly took over as head of a major division of the wealth fund ultimately involved in the Rosneft deal.
The allegations in the Steele dossier, made in October 2016, suggested a future quid-pro-quo deal between Russia and the Trump campaign. Trump has been conspicuously resistant to Russian sanctions despite widespread congressional support from both parties. As Jed Shugerman has noted in Slate, during congressional testimony Page acknowledged meeting with Andrey Baranov, the head of investor relations at Rosneft, during his July 2016 trip to Russia and acknowledged "briefly" discussing the sale of Rosneft as well as there being "some general reference" to sanctions. As Business Insider's Natasha Bertrand has reported, Page also acknowledged meeting with top Rosneft managers in Moscow on Dec. 8—four days before the apparent Cohen–Al-Rumaihi meeting and one day after the completion of the Rosneft deal.
Avenatti noted in his tweets over the weekend that Cohen was seen meeting with Flynn and incoming Energy Secretary Rick Perry within two hours of apparently entering the elevator with Al-Rumaihi.
Here is a brief rundown of the image comparisons in question.
These are a pair of photos of Al-Rumaihi attending Big 3 basketball games in July 2017: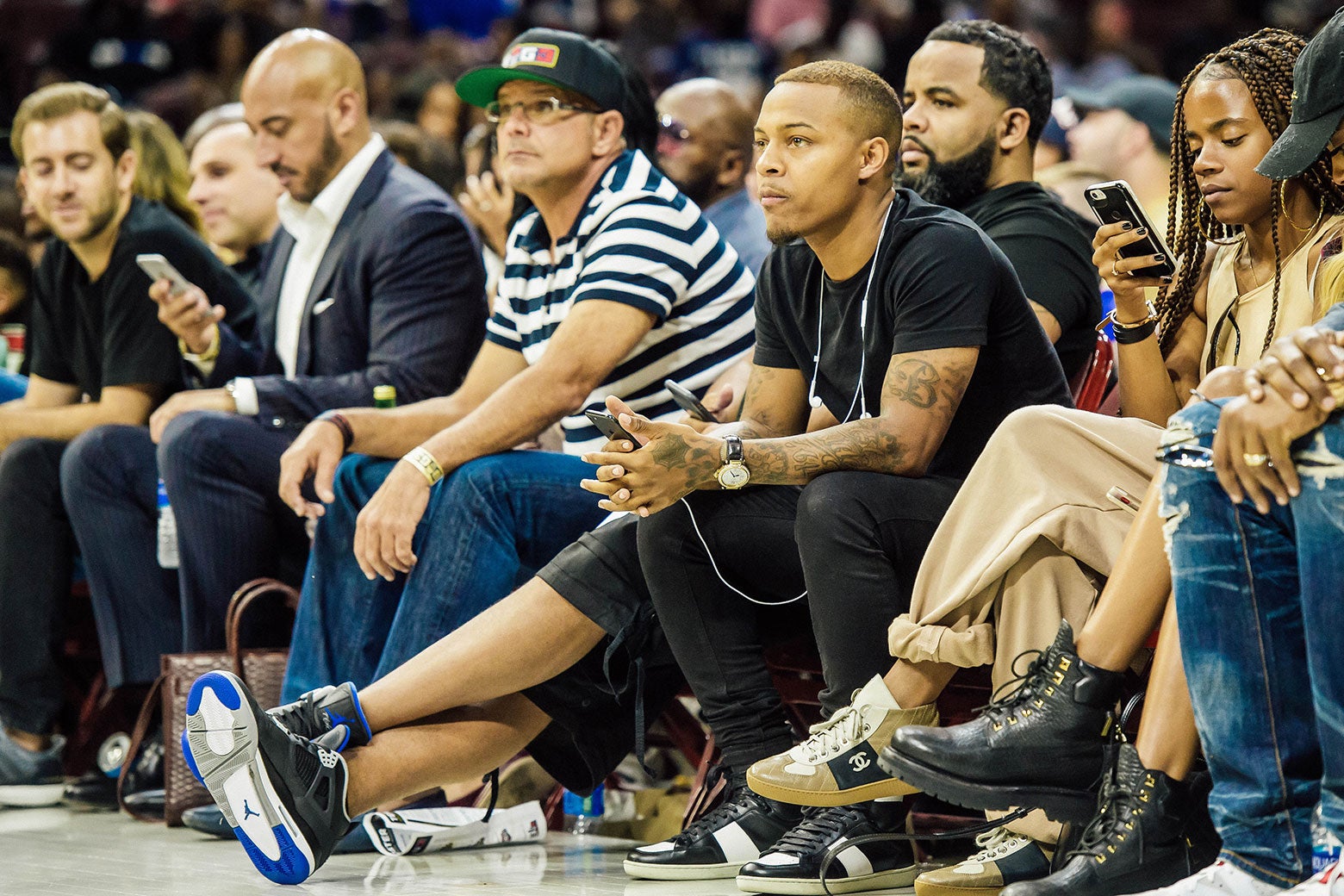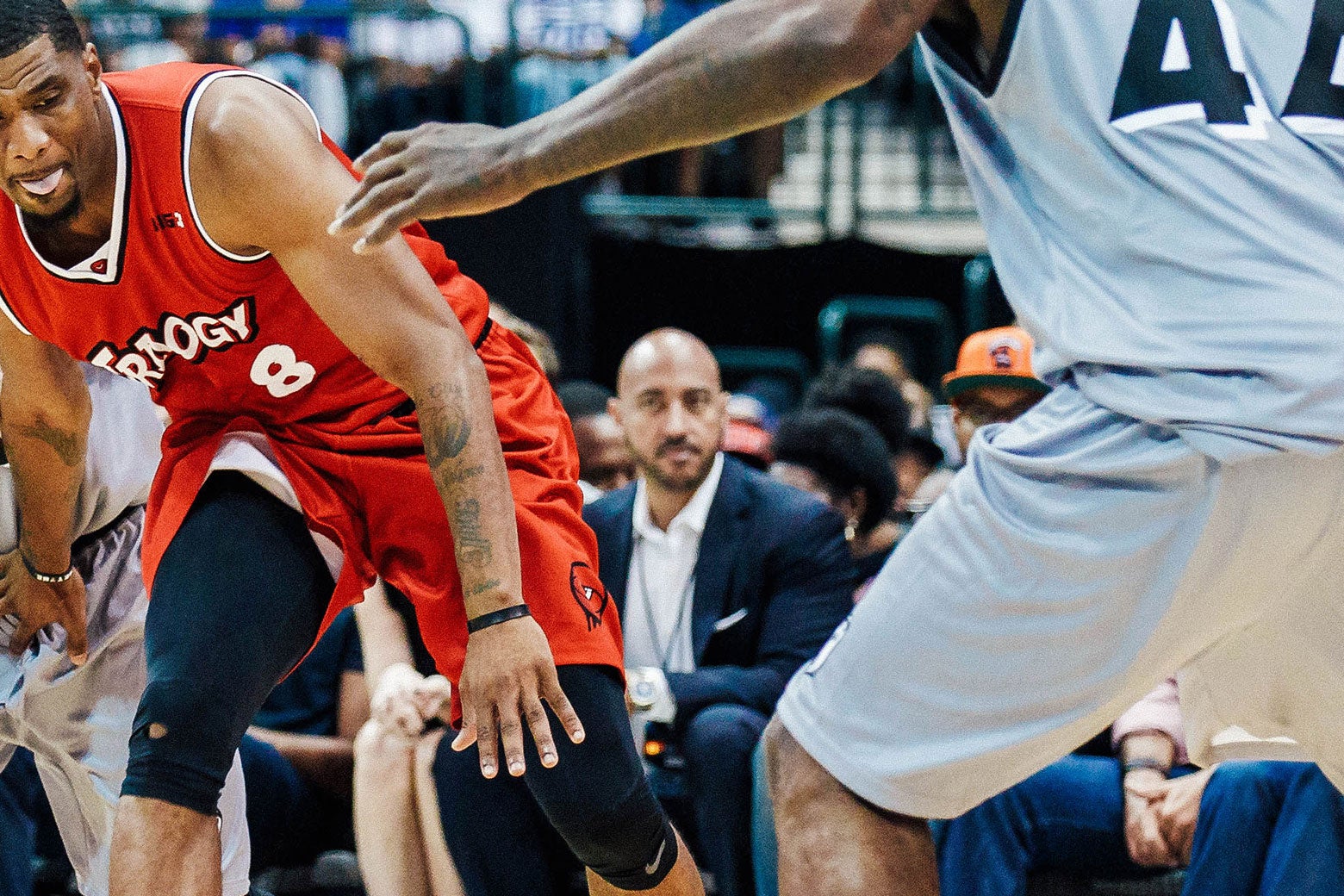 Here is a still of the man Kwatinetz and Avenatti say is Al-Rumaihi, in the elevator with Cohen on Dec. 12, 2016: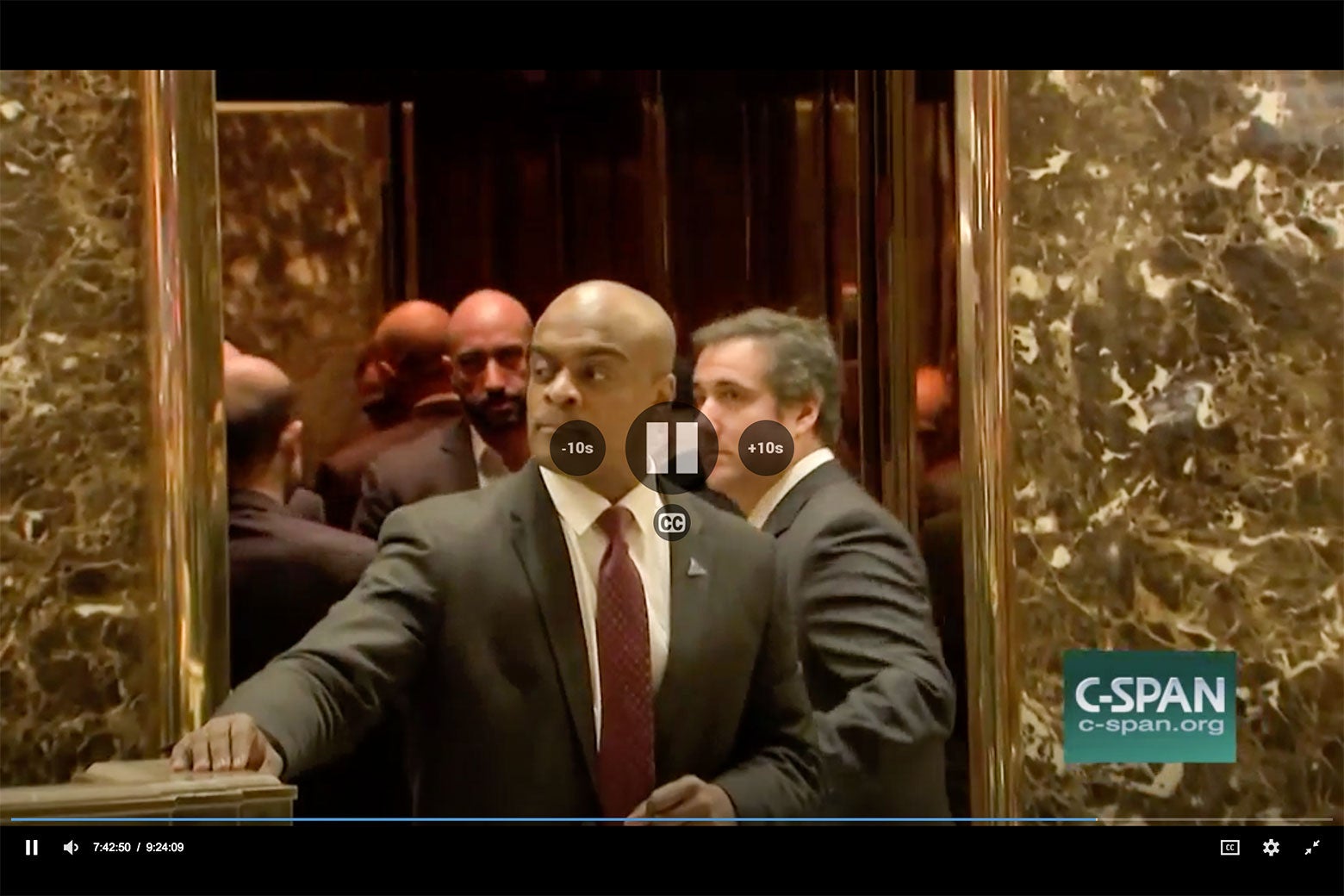 Here is footage compiled from C-SPAN's Trump Tower live feed of Cohen entering the elevator with the figure who appears to be Al-Rumaihi:
Here is footage of the figure who appears to be Al-Rumaihi leaving Trump Tower less than 90 minutes after entering with Cohen.
Here is footage from multiple feeds of Flynn coming down 12 minutes after Al-Rumaihi's apparent exit, loitering in the lobby for a bit, and waiting to meet with Cohen and Perry a few minutes later:
Last week Kwatinetz, in a sworn declaration filed as part of pending litigation against Al-Rumaihi and a number of Big 3 investors, said that the former Qatari diplomat offered him a bribe for an introduction to Kwatinetz's friend Steve Bannon during a private hike in January 2018. Kwatinetz claimed in the declaration that he rejected the bribe and told Al-Rumaihi that Bannon would never accept one. At this point, he said Al-Rumaihi "laughed and then stated to me that I shouldn't be naive, that so many Washington politicians take our money, and stated 'Do you think [Michael] Flynn turned down our money?' "
Al-Rumaihi's name was also attached to a 90-day $2.5 million lobbying contract with the Ashcroft Law Firm in the summer of 2017, three weeks before he and his investing partners approached Kwatinetz and Big 3. A spokesman for Al-Rumaihi's sports group has called Kwatinetz's claims "xenophobic" and "meritless."
The photos of Al-Rumaihi in Trump Tower come on the heels of news last week, initially revealed by Avenatti and later confirmed by the New York Times and NBC News, that Cohen in the initial months of the Trump presidency had accepted a $500,000 payment from a subsidiary investment arm of a firm owned by Viktor Vekselberg, a Russian oligarch and purported Putin ally who was later sanctioned. (The firm, run by Vekselberg's cousin, has denied Vekselberg's involvement in the payment.) That payment was made to the same shell company established by Cohen to pay Daniels $130,000 in exchange for the hush agreement.
The latest revelations could prompt more questions for Flynn, who last year pleaded guilty to lying to investigators and is cooperating with the special counsel's probe. It also opens the door to possibly corroborate Flynn's meeting accounts with other potential witnesses, namely Cohen, Perry, and potentially Ahmed Al-Rumaihi.