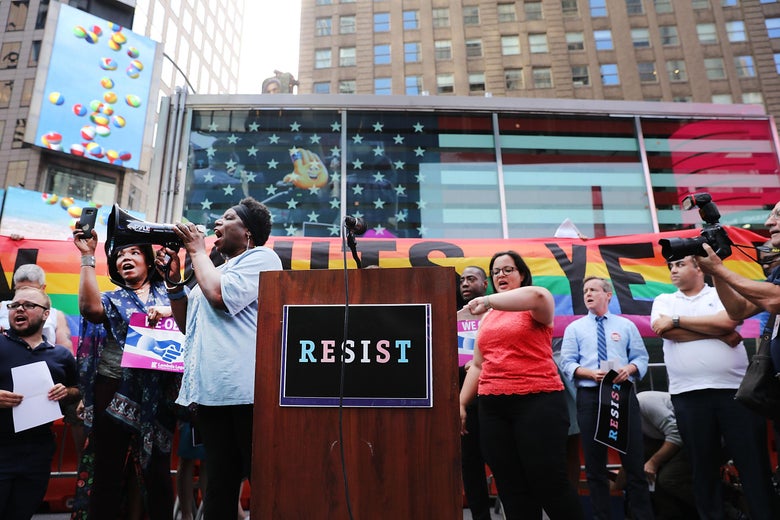 It's fine: Liberals don't need to tone down their social justice commitments and "be nicer" to conservatives, Osita Nwanevu writes. Polls show that most Americans believe in their goals. They just need to resist being shamed out of their beliefs.
Here he comes: John Bolton is definitely about to wreck prospects for a summit with North Korea. Josh Keating reads the signs.
Lining up: Here are all the countries that are currently trying, in one way or another, to bribe our president, cataloged by Ben Mathis-Lilley.
R.I.P.: Tom Wolfe died on Tuesday. Laura Miller credits him for inspiring a little cohort of social-realist novelists—if not through his novels, through his beliefs. And Elon Green remembers a journalist who always (by hook or by crook) got the best details into his copy.
For fun: Meghan Markle's family is out here.
Boy are they ever,
Rebecca
---