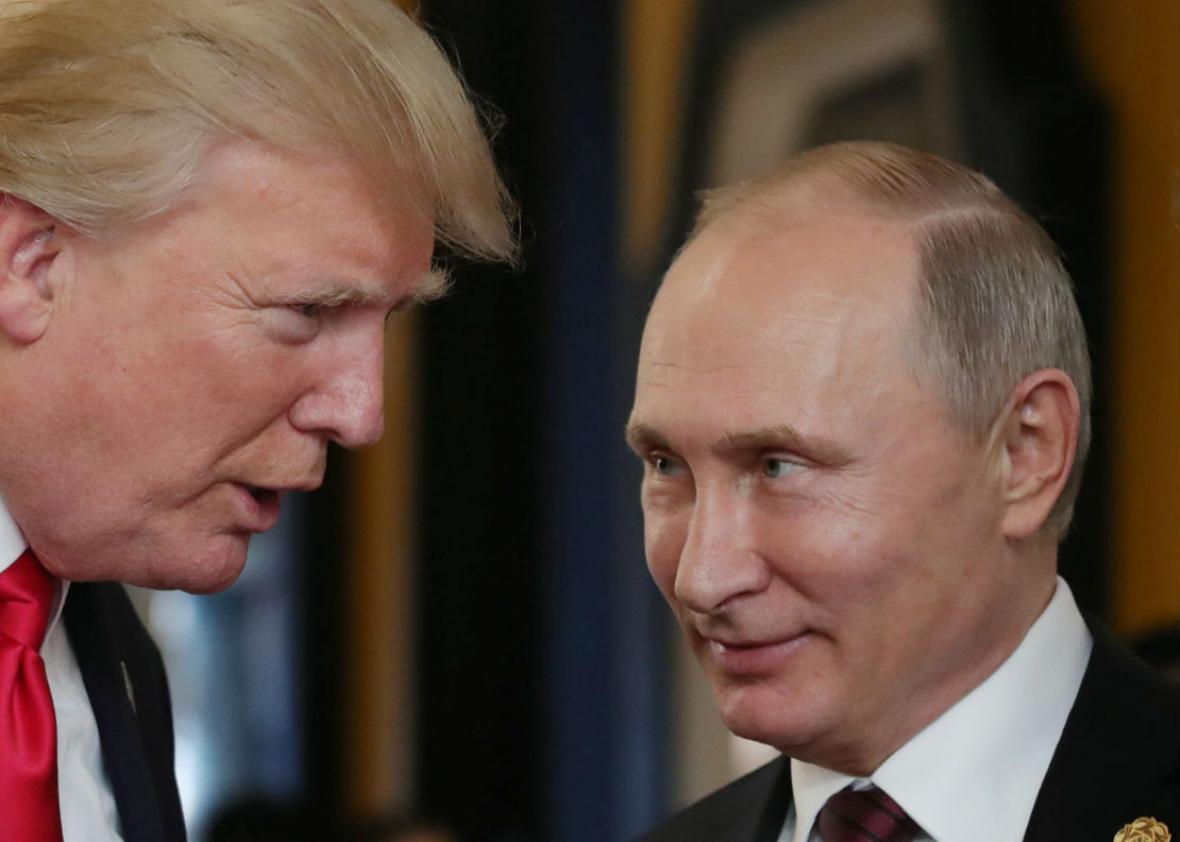 Listen to Episode 991 of Slate's The Gist:

Slate Plus members: Get your ad-free podcast feed.
On The Gist, the mainstream media is too buttoned-up when describing the Trump administration's shenanigans.
There is no Russian Federation as we know it without Vladimir Putin. Former Ambassador to Russia Michael McFaul explains how parts of Russian society are eager for new leadership despite that. As for its relations with the U.S., McFaul sees continuity in how the Obama and Trump administrations (though perhaps not Trump himself) put pressure on Russia. McFaul's new book is From Cold War to Hot Peace.
In the Spiel, email newsletters are where you'll find the best and worst headlines. Plus, it's time to award a Lobstar of the antentwig!
Join Slate Plus! Members get bonus segments, exclusive member-only podcasts, and more. Sign up for a free trial today at Slate.com/gistplus.
Join the discussion of this episode on Facebook.
Email: thegist@slate.com
Twitter: @slategist
---