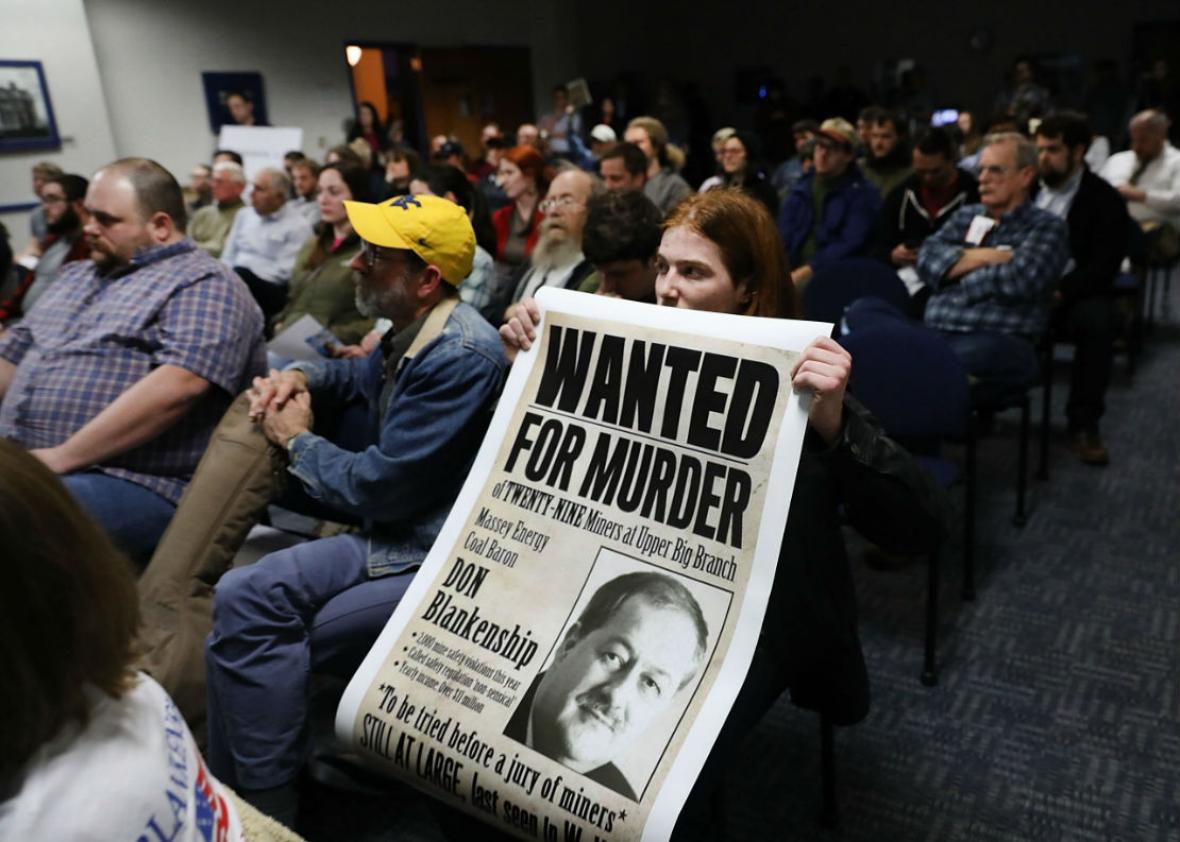 Listen to Episode 988 of Slate's The Gist:
Slate Plus members: Get your ad-free podcast feed.

On Tuesday's Gist, the undoing of the Iran deal.
Democrats are tense. 2018 is supposed to be a banner year for the left, but the party is struggling to balance an energized base and an unpredictable general electorate. As a result, there have been a lot of bigfoot sightings in primaries across the country, as Democratic Party honchos step in to pick preferred candidates. Who's wiser, the party or the voters? Alex Roarty, who covers the Democrats for McClatchy newspapers, says it's not so simple.
In the Spiel, the gall of Don Blankenship.
After the Spiel, keep listening for a trailer of Slate's upcoming podcast, Upon Further Review. It's based on Mike Pesca's book, Upon Further Review: The Greatest What-Ifs in Sports History.
Join Slate Plus! Members get bonus segments, exclusive member-only podcasts, and more. Sign up for a free trial today at slate.com/gistplus.
Join the discussion of this episode on Facebook.
Email: thegist@slate.com
Twitter: @slategist
---