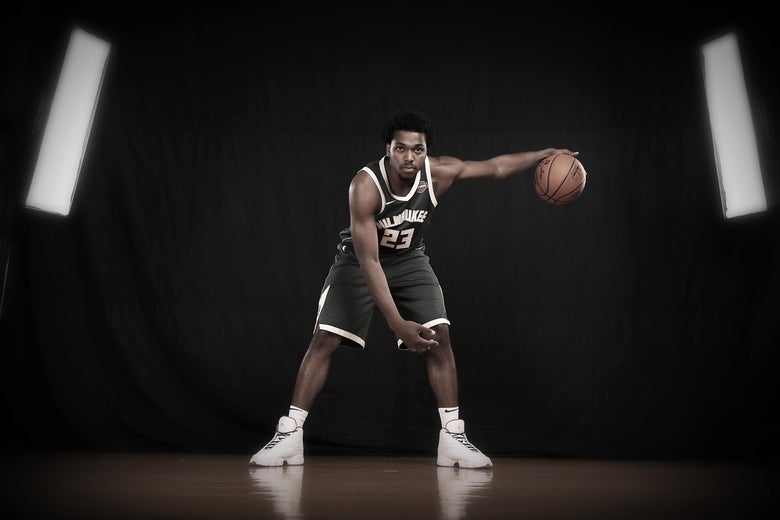 Milwaukee Bucks rookie guard Sterling Brown plans to sue the Milwaukee Police Department for allegedly violating his civil rights, Brown's attorney Mark Thomsen told the Milwaukee Journal Sentinel on Tuesday. The news came on the eve of the expected release of footage from a January incident in which Brown was tased during a late night arrest. Charges against Brown of resisting or obstructing an officer were eventually dropped.
On Monday, three sources who had seen the video told the Journal Sentinel that it did not appear as though he had provoked the tasing in any way. The video is of a 2 a.m. Jan. 26 confrontation in a Walgreens parking lot over an alleged parking violation by Brown.
"This could be bad," one source who watched the video told the newspaper. "The player doesn't appear to be provocative at all."
On Monday, Milwaukee Mayor Tom Barrett expressed concern over the video, which would be released on Wednesday according to what Thomsen told the Journal Sentinel.
"I'm going to let the release of that speak for itself, but yes, I definitely have concerns after watching that video," Barrett told reporters on Monday.
This was not the first time that public officials had appeared to warn of the content of the video.
"There's going to be a video that's going to come out soon, in the next couple of weeks, involving the department," Assistant Police Chief Michael Brunson Sr. said on Sunday. "And I'm going to be honest with you, we're going to need your support during the challenges."
If the video shows that Brown was attacked by police officers unprovoked, it will contradict at least one of the initial press accounts of the incident. In the first report of the incident by News/Talk 1130 WISN in January, a "law enforcement source" described Brown as combative.
From that initial report:
According to the source, Milwaukee Police officers were writing a parking ticket on Brown's Mercedes when Brown confronted them and became combative. One of the officers then used his Taser on Brown and arrested him for resisting arrest.
The question of whether or not law enforcement officials misled the public is now one of the bigger open ones from the incident. It would be important to determine to what extent any police reports filed in the incident either align with or are refuted by the facts of the video.
Slate has requested any police reports filed in the incident from the MPD open records office, but we've been informed such requests can take up to three months.
The Journal Sentinel reported that an internal affairs investigation into the incident was listed as open as of this week and that department officials have not said whether any officials involved in the case might be disciplined for their roles in the incident.
---