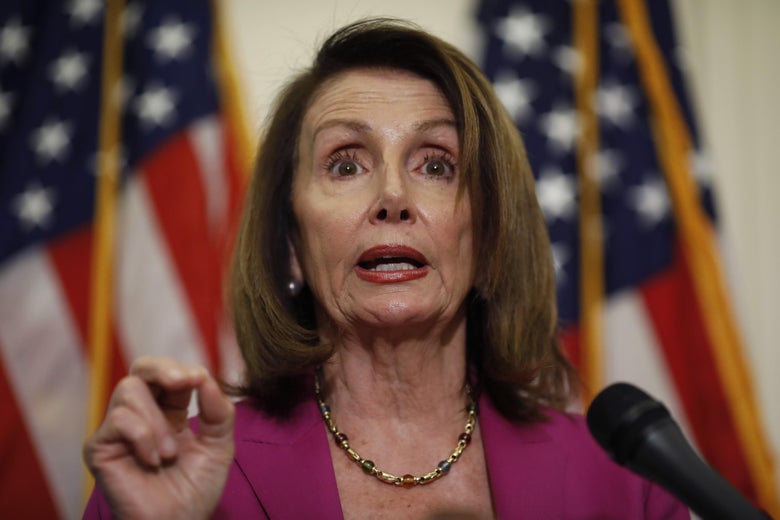 With less than six months left before Americans choose a new Congress, the race for a House majority has gotten surprisingly turbulent.
The generic congressional ballot—a roughly reliable gauge of the final outcome—is tightening. FiveThirtyEight's average shows Democrats with a modest 4- to 5-point advantage over Republicans, down from 12 points at the beginning of the year. At least one survey shows Republicans with the lead. Donald Trump is also trending upward.  Trump is more popular—or rather, less unpopular—than he's been in at least a year, with solid marks on his handling of the economy. Writing for Cook Political Report, Amy Walter notes that Trump's approval ratings are no longer at an historic low: "His 42 percent showing is basically where Presidents Carter and Reagan were at this point in their presidencies." Given the tight relationship between presidential approval and midterm performance, Trump's improvement can only help incumbent Republicans.
Above all, Republican voters have only grown more supportive of the president. The GOP has retained its grasp on the voters and constituencies that delivered the party the White House and both chambers of Congress. Despite the constant tumult in Washington, the GOP is unified in defense of Trump and his allies, and the party is calling on voters to defend Trump at the polls from Democrats who might subvert his agenda, or even call for his impeachment.
These facts don't point to a "blue wave" of Democratic dominance. Instead, they suggest a tight contest—one where Republicans could hold their majority even in the face of scandal, corruption, and mismanagement.
But those national numbers aren't congruent with what we see on the ground. Special elections—from statewide contests like the Alabama Senate race to district-level fights like the one in PA-18 with Conor Lamb—show intense Democratic enthusiasm, with candidates covering huge ground relative to 2016.
That performance—which has netted Democrats dozens of wins in state legislative elections around the country—is one reason why forecasters still favor Democrats for a House majority in November. Roll Call, for example, has 68 GOP-held seats on its board of competitive districts, while Larry Sabato's Crystal Ball gives Democrats a 50-50 chance of winning control. Bolstering these odds are the record number of candidates in the field; Democrats are running everywhere, and the party has recruited a number of skilled and experienced challengers. This, alone, raises the chance of a successful November.
Take all this together and you're left with a broad range of possible outcomes. Republicans could survive Democratic enthusiasm and keep control of the House. Or Democrats could generate a genuine wave, wiping out the Republican majority with a decisive repudiation of the president.
Some close races will swing on who each party chooses to nominate between now and November, and at least a handful could be determined by whether Democrats survive next month's jungle primary in California. But if you were to estimate Democratic gains given generic ballot performance and the president's approval, then you would have a solid Democratic victory of 23 to 25 seats. Democrats need 24 to win the majority.
Support our journalism
Help us continue covering the news and issues important to you—and get ad-free podcasts and bonus segments, members-only content, and other great benefits.
Join Slate Plus
Join
---