When President Donald Trump stepped out of Air Force One at Joint Base Andrews in Maryland Saturday night after his rally in Michigan, it was raining and the wind was strong. So he took out his umbrella. But the whole process was anything but graceful as the strong wind quickly turned his umbrella inside out. Photographers were on hand to catch Trump grimacing as he tried to control his umbrella until he seemed to accept that he had been defeated and proceeded to walk down the stairs with the umbrella turned inside out.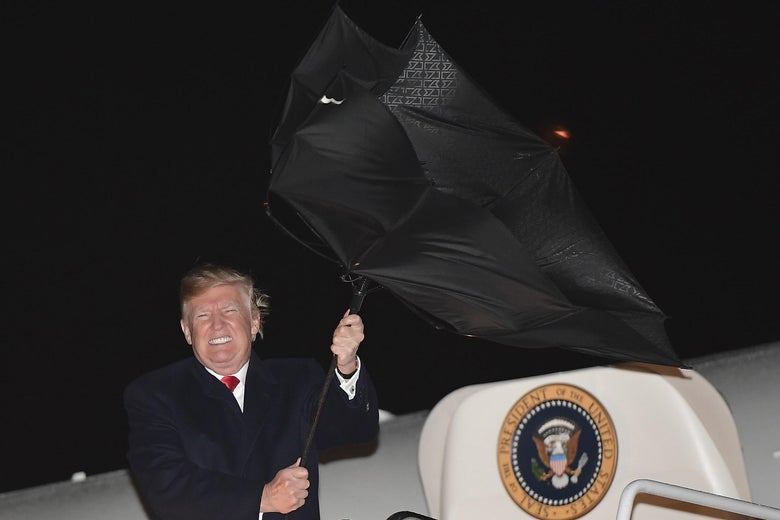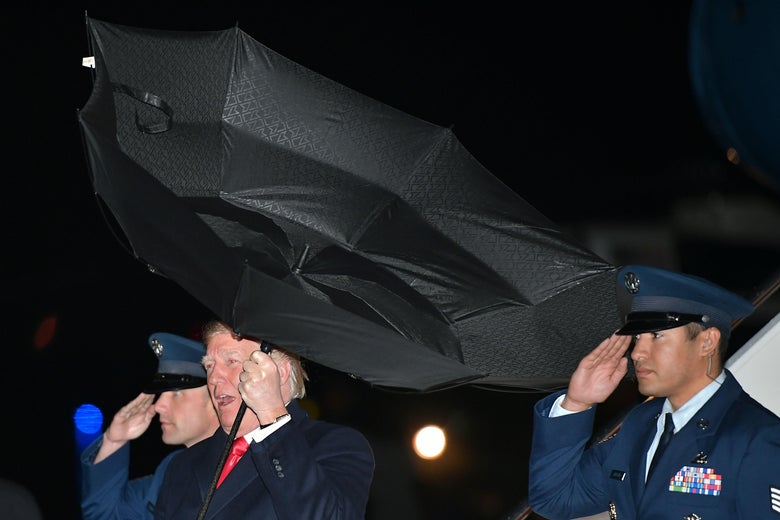 Twitter had lots of fun with the scene as some called it karma for skipping the annual White House Correspondents' Dinner. Others made jokes about a Russia connection, saying Trump turned his umbrella inside out "to catch the latest broadcast from the KGB."
Believe it or not, this isn't the first time Trump's (mis)use of an umbrella made news. Earlier this year, many criticized Trump for hogging a large umbrella while son Barron and First Lady Melania Trump lagged behind.