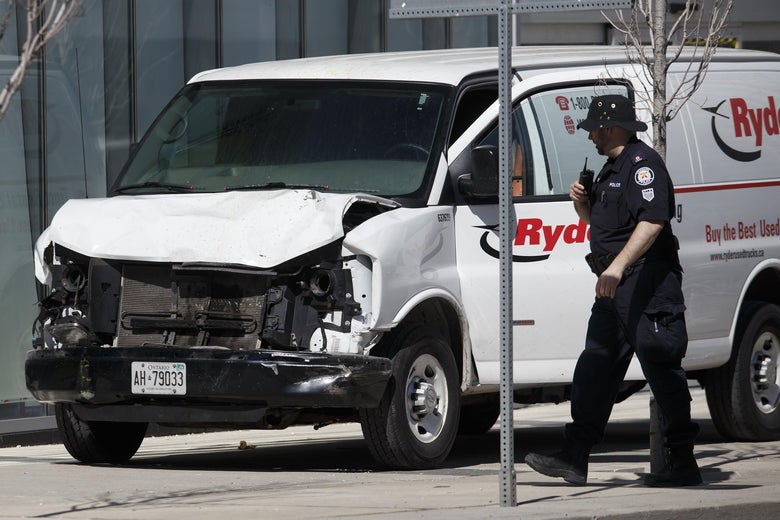 A van jumped the curb at a busy thoroughfare in Toronto Monday afternoon and sped down the sidewalk, hitting and killing 10* pedestrians and injuring 15 more before the driver was taken into custody. The incident took place around 1:30 p.m. in the North York section of Toronto and left behind what a first responder described as "pure carnage" after the driver, reportedly identified by police as 25 year-old Alek Minassian, sped down the sidewalk at 40 miles per hour, hitting pedestrians one by one.
Police say within 90 minutes the suspect was in custody. Just before the arrest, as officers approached guns drawn, Minassian said "kill me" to an officer that was instructing him to get down on the ground. "I have a gun in my pocket," Minassian yelled. "I don't care. Get down," the officer responded. After being told to cooperate or he would be shot, the suspect told officers: "Shoot me in the head."
It remains unclear the motive for what appears to be a deliberate act, as bystanders described the white van mowing down anything and anyone in its path before stopping a mile down the road.
*This post was updated with new information as it became available.
---