On Tuesday, a Southwest Airlines plane bound from LaGuardia in New York to Dallas made an emergency landing in Philadelphia after its left engine failed. Shrapnel from the engine broke a window, causing the passenger cabin to become depressurized and pulling one person partially out of the plane. Authorities later announced that one person aboard the flight had died. Here's what we've learned since the initial accounts of the accident:
• The passenger who died, 43-year-old Jennifer Riordan of Alberquerque, was the same one who was pulled out by the depressurization. One witness told the New York Times that the "top half of her torso was out the window" and that she had been hit and bloodied by shrapnel. Another passenger told People magazine that Riordan "hit her head" when being pulled out. The Philadelphia medical examiner's office found that she died of blunt force trauma to the head, neck, and torso.
• Per the Times, one passenger reportedly volunteered to cover the broken window with his body (!) after Riordan was pulled back inside.
• Investigators believe the plane's engine failed because a metal fan blade broke off after having gradually weakened over time. The blade's failure and the "resulting vibrations," in the Wall Street Journal's words, appear to have then damaged the engine's "cowling," or covering: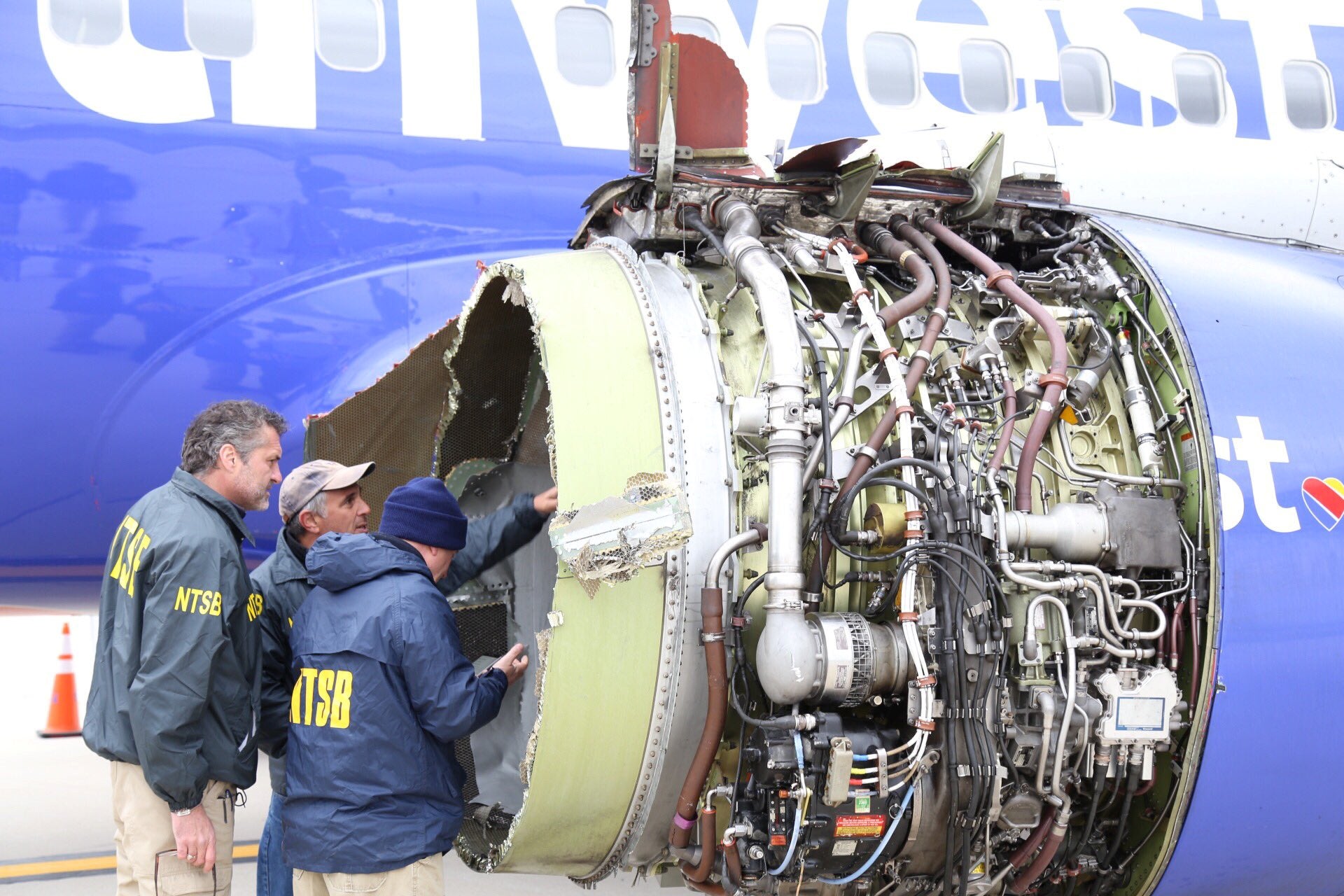 "To have a single blade split the cowling like that is concerning," one expert told the Journal.
• A similar fan-blade failure occurred on a Southwest plane in 2016, and it's possible that the engine that failed Tuesday should have been (or was) subsequently inspected at the (legally nonbinding) recommendation of its manufacturer, a company called CFM. Reuters reports that Southwest and other airlines objected to the proposed inspection schedule, saying they needed more than the suggested 12 months to complete the task.
• Two pieces of the engine landed on a farm in Bernville, Pennsylvania, 70 miles from Philadelphia.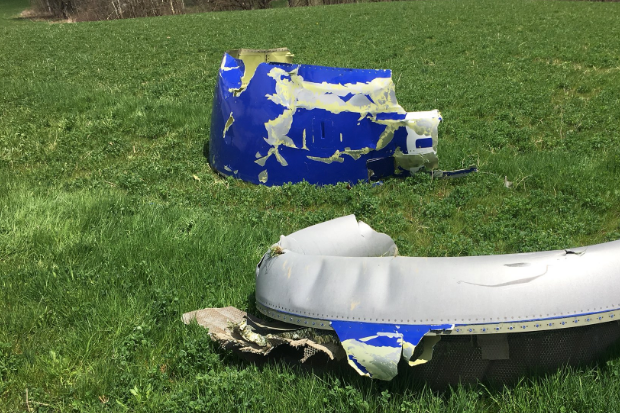 Smaller fragments landed on a nearby golf course.