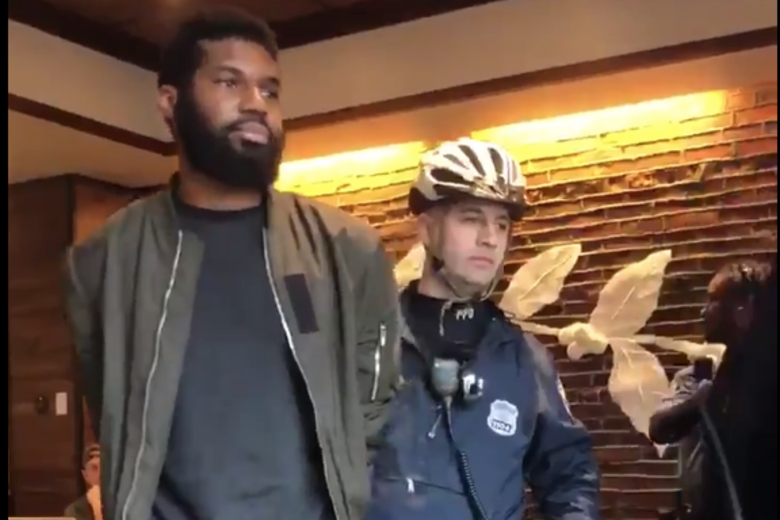 Starbucks CEO Kevin Johnson said on ABC's "Good Morning America" on Monday that store managers will have to take "unconscious bias" training in the future.
His interview followed an incident at a Starbucks store in Philadelphia last Thursday, when two black men were arrested for trespassing after quietly waiting to meet someone for a business meeting. They allegedly refused to leave when employees at the store told them to purchase something or leave, and the store employees called the police.
Johnson released a statement apologizing to the men and admitting "our practices and training led to a bad outcome."
Protesters gathered on Sunday to demand Starbucks fire the manager of the store. Starbucks has responded by saying it will investigate the incident, but Johnson did not say on Monday whether the manager would be disciplined. Johnson invited the two men to meet with him so he could apologize in person. According to CNN, the two men have agreed to meet with Johnson.
"I'll say the circumstances surrounding the incident and the outcome at our store on Thursday were reprehensible," Johnson said Monday. "They were wrong, and for that, I personally apologize to the gentlemen that visited our store."
Philadelphia's mayor has similarly expressed dismay at how the two men were treated. The Philadelphia police commissioner, however, defended the actions of the police and said they "did nothing wrong."
---