On Wednesday news broke that Senate Judiciary Committee Chairman Chuck Grassley has decided he is willing to bring a bill protecting special counsel Robert Mueller from firing to a vote. While it's not at all certain that the bill will ever become law even if it passes through committee, this was welcome news if only as a sign that at least one Senate Republican has decided to take the ol' constitutional division of powers seriously.
Well, not too seriously, we've now learned:
Cool. Cool cool. It makes sense to do it like this, especially when you see what an urgent issue Judiciary will be considering at its next scheduled hearing, on April 18: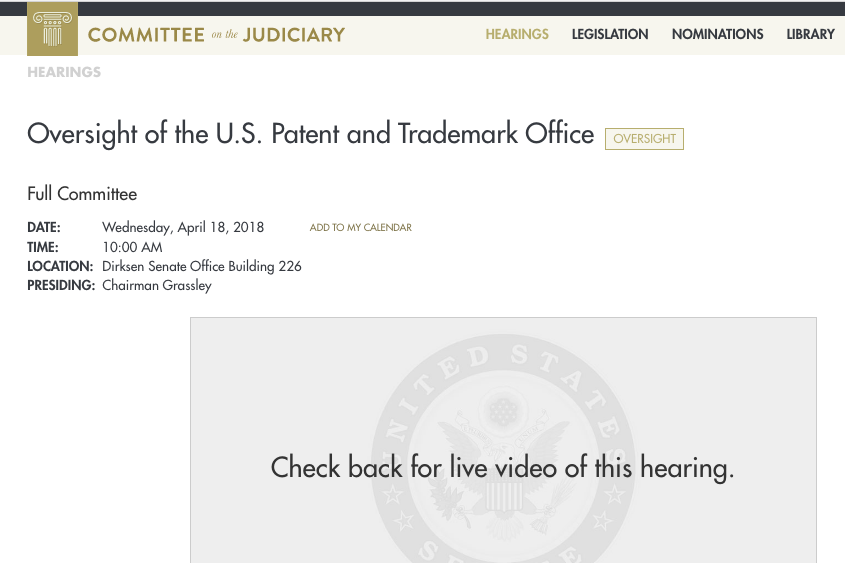 It's important to have priorities.