As Slate legal writer Mark Joseph Stern has documented in two recent pieces, times are not good for Kansas Secretary of State Kris Kobach, the erstwhile leader of Donald Trump's national commission on voter fraud. The commission, formed to investigate Trump's reality-challenged claim that millions of undocumented immigrants voted for Hillary in 2016, disbanded in January after having found no evidence of fraud; subsequently, Kobach's aggressive voting-related legal tactics in his home state have collapsed under ACLU challenge to the point that a federal judge recently declared him to be in contempt of court.
Kobach has now made a new filing in that case. And, as Dale Ho of the ACLU's Voting Rights Project observes, he left a note to himself in it: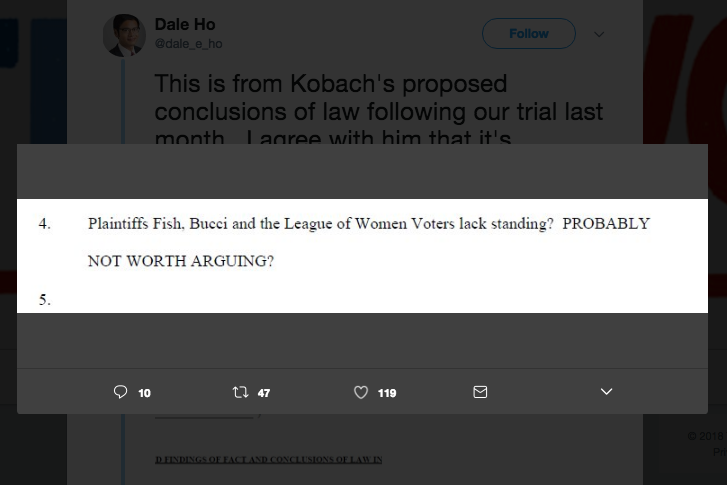 I'm Ron Burgundy? Bonus point for the note being about how his own argument is probably not worth making. I'm sure the judge will take that under advisement!
KICKER TK