The Trump Make America Great Again Committee sent a text to its donor list on Thursday that attempts to fundraise for the president's re-election campaign using Kanye West's recent outspoken support of President Trump.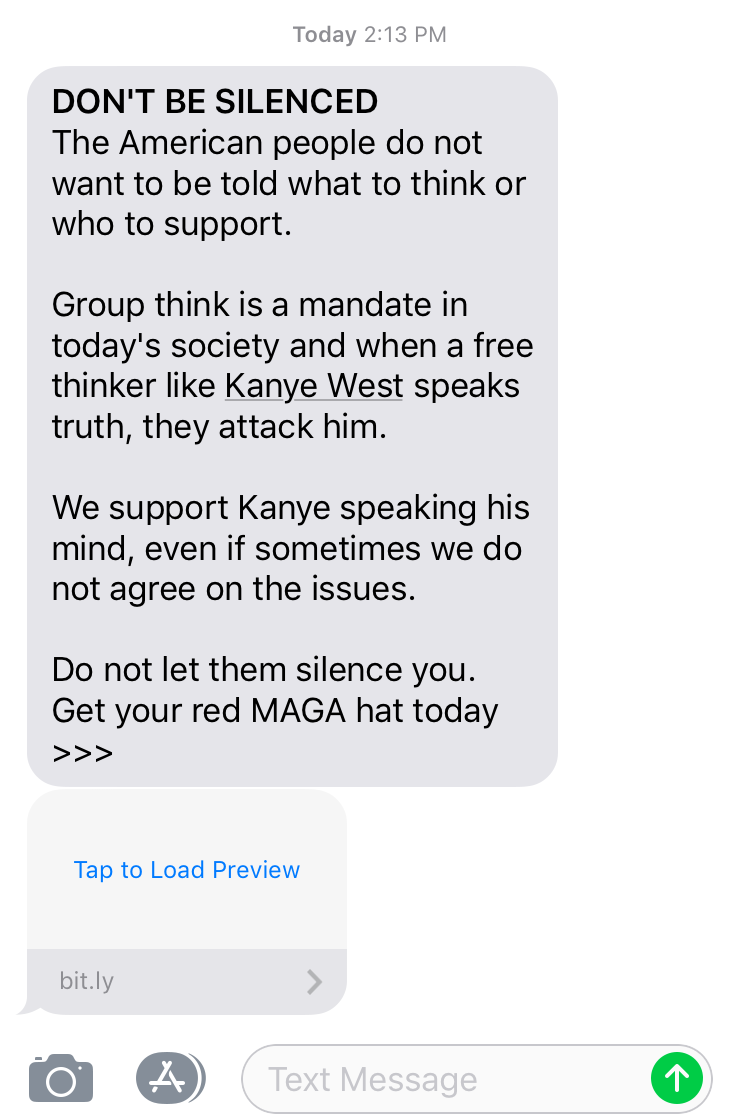 West ended his yearlong Twitter hiatus on April 13 and soon began posting tweets complimenting Trump for his "dragon energy" and showing off a "Make America Great Again" hat signed by the president. Trump has in turn thanked West on Twitter and praised him during a Fox & Friends interview for having "good taste."
The text to donors mimics West's language in numerous tweets claiming that he is a "free thinker" for voicing his support for the president. The text also addresses the criticism that West has received in the press, on social media, and elsewhere, characterizing the blowback as an effort to silence Trump supporters. It then implies that they can resist this effort by clicking the link to buy a MAGA hat from the Trump Make America Great Again Committee, which is a joint fundraising organization of Donald J. Trump for President Inc. and the Republican National Committee.