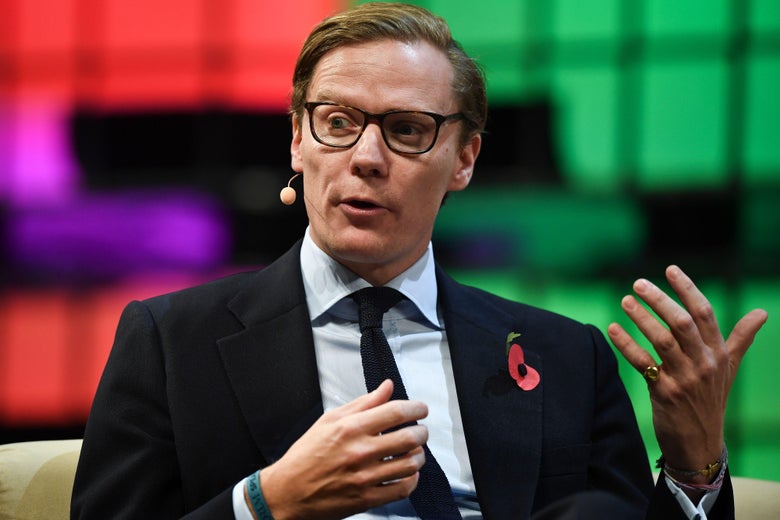 The U.K. government has filed for a warrant to search the databases and servers of the political data firm Cambridge Analytica. The UK Information Commissioner Elizabeth Denham is conducting an investigation into the allegations that the company used illegitimately gathered data of 50 million American Facebook users to help the Trump campaign, and demanded the London-based data firm turn over its databases and servers by Monday evening. When the company missed the deadline, Britain's data protection authority sought a warrant to seize the data.
The move came after Channel 4 in the U.K. ran a report using undercover video showing Cambridge Analytica CEO Alexander Nix describing the nefarious tactics his company could employ—including political entrapment, the use of honey traps, and bribery—to help a prospective client, who was actually a journalist posing as as a Sri Lankan intermediary.
"A full understanding of the facts, data flows and data uses is imperative for my ongoing investigation. This includes any new information, statements or evidence that have come to light in recent days," Denham said in a statement Monday. "Our investigation into the use of personal data for political campaigns, includes the acquisition and use of Facebook data by SCL, Doctor Kogan and Cambridge Analytica. This is a complex and far reaching investigation for my office and any criminal or civil enforcement actions arising from it will be pursued vigorously."
"The European parliament president, Antonio Tajani, said on Monday that the institution would investigate fully," the Guardian reported Monday. "Tajani urged the social media company to take more responsibility, saying on Twitter that 'allegations of misuse of Facebook user data is an unacceptable violation of our citizens' privacy rights.'"
Support our journalism
Help us continue covering the news and issues important to you—and get ad-free podcasts and bonus segments, members-only content, and other great benefits.
Join Slate Plus
Join
---