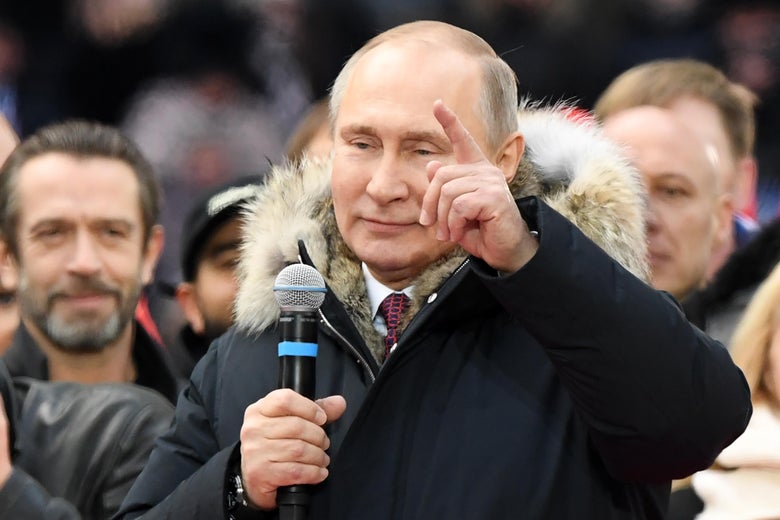 His silence: There are some things Trump could do to punish Russian hackers who messed with American elections. Fred Kaplan sums them up and wonders why, given all these possibilities, the president has refrained from action.
Through a glass darkly: Isn't it a weird feeling to care so much about the Mueller investigation and have so little insight into its workings? Isaac Chotiner interviews Benjamin Wittes on our national exercise in tea-leaf interpretation.
Bad news: The results of Italy's recent election show that populism is self-perpetuating, not cyclical, Yascha Mounk writes. The United States should take note.
Mostly boring: The Academy Awards, which had the potential to be interesting, were largely a snooze last night, Willa Paskin writes. Even the fish-sex movie that generated 1,000 jokes—and won Best Picture—was fundamentally uninteresting, Aisha Harris agrees. Christina Cauterucci watched the E! red carpet spectacle and found it likewise dull, then, sometimes, profoundly uncomfortable. But hey. At least Roger Deakins finally got his due.
For fun: The Lonely Island video that might have been.
Pretty good,
Rebecca
---