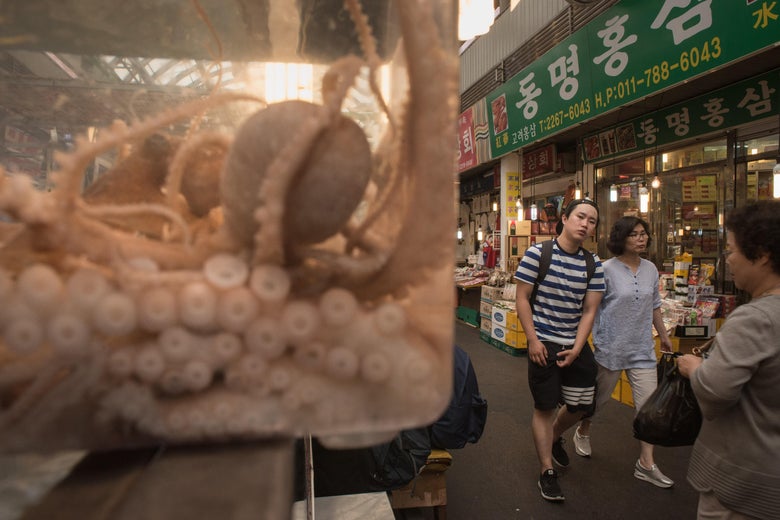 Not that great: Dan Engber used to be like us: He loved the octopus, for its wily nature and the excellent GIFs it gave us, and refused to eat it for dinner. Then he watched the internet adopt the animal, and looked again at the science. Now he's not so sure.
What the?: The president's televised meeting on gun control was a bizarre spectacle, Jim Newell writes. Will any of his lavish agreement with Democrats' goals translate into policy change? It seems like a stretch, but some Democratic legislators are hopeful.
Bad choice: The president has picked Bill Otis, a man obsessed with furthering mass incarceration, as one of his nominees to the U.S. Sentencing Commission. This could do a lot of damage, Mark Joseph Stern writes.
How they got this way: Marjory Stoneman Douglas High School students are good at talking and being on camera, not because they're crisis actors, but because their school invested in journalism, theater, and debate, Dahlia Lithwick writes. It's a shame most schools are getting rid of the programs that turn out such confident kids.
For fun: Hope Hicks Sinks Ships.
Etc., etc., ad infinitum,
Rebecca
---