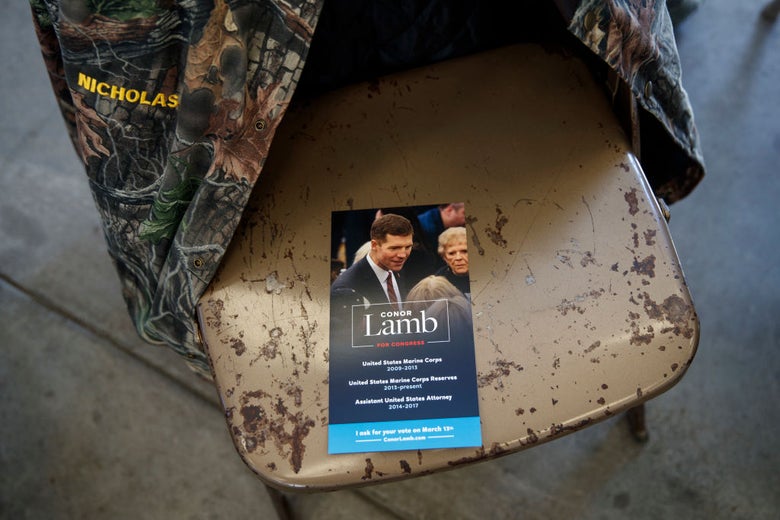 The Impeach-O-Meter is a wildly subjective and speculative daily estimate of the likelihood that Donald Trump leaves office before his term ends, whether by being impeached (and convicted) or by resigning under threat of same.
Republican Tim Murphy won Pennsylvania's 18th congressional district (the "Fightin' 18th") in 2014 and 2016 without Democrats even bothering to run someone against him; Trump won the district by 20 points. It was a very Republican district, is the point. Then Murphy resigned after getting caught telling his extramarital boo to have an abortion and … like, Trump's presidency occurred, to widespread chagrin. And now Democrat Conor Lamb, according to a Monmouth University poll, is on the verge of pulling off a Doug Jones-level upset over Republican candidate Rick Saccone in tomorrow's special election to replace Murphy:
Lamb holds a 51% to 45% lead over Saccone if turnout yields a Democratic surge similar to voting patterns seen in other special elections over the past year. Another 1% opt for a third party candidate and 3% are undecided. Lamb also has the edge using a historical midterm lower turnout model, albeit by a much smaller 49% to 47% margin. A model with higher turnout overall, similar to a presidential electorate, gives Lamb a 51% to 44% advantage.
Other polls show a tighter race or a Saccone lead, but Republicans should also be concerned, in my opinion, about what Saccone chose to wear on Monday: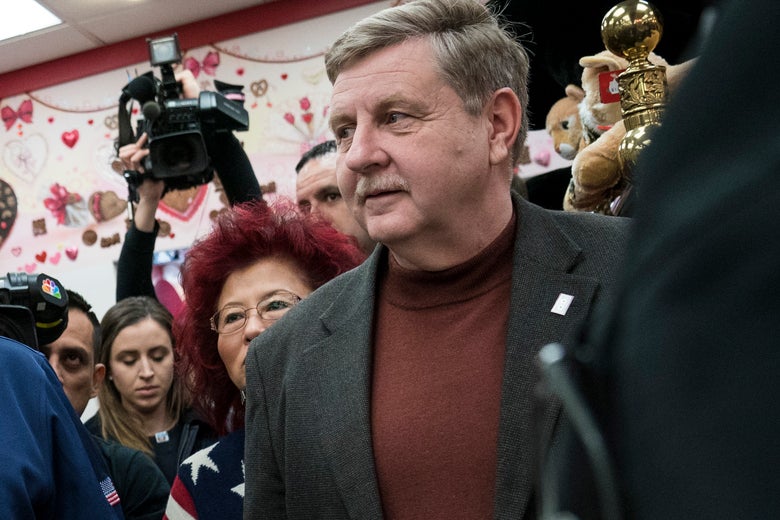 Are you saving your nice suit for something more important than the climactic day of your campaign for Congress, pal? It just doesn't inspire confidence.
Today's meter has ticked up one point in what is probably an overreaction.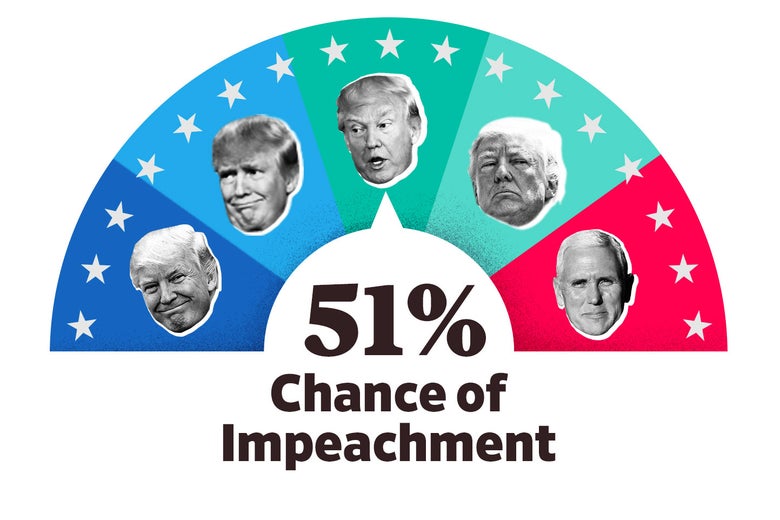 ---